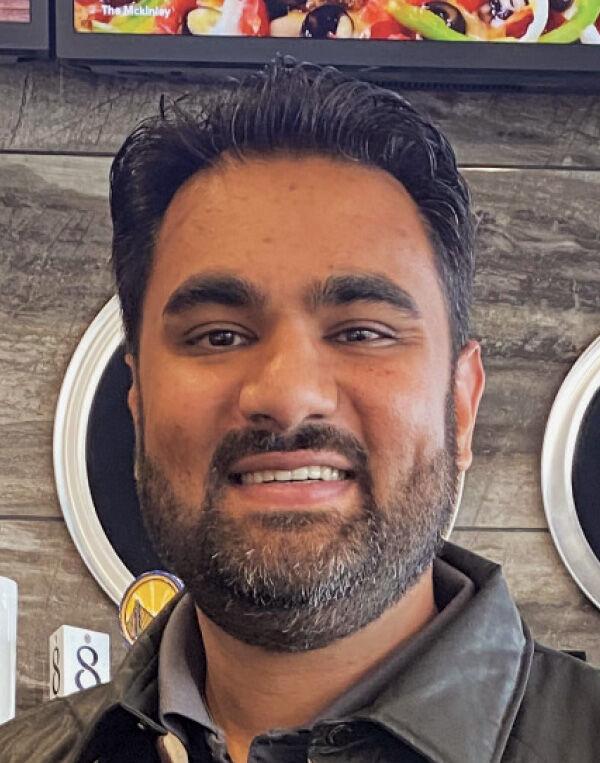 Restaurants Editor Nicholas Upton asks what makes multi-unit operators tick—and presents their edited answers in his Multi-Unit Mindset column in each issue. To suggest a subject, email nupton@franchisetimes.com.
How did you get started in franchising?
Happy Cheema, my future partner, and I were talking. He said let's do something on our own. At that time, he was involved in the brand and delivering pizza. We liked the product and we heard through the franchise community that there was an existing store for sale. We kind of fell in love with the spot. It was definitely an underperforming store; it was being run absentee. We were like, OK, let's get this, it'll be great. For a 20-year-old to own the business, with pizza and wings and beer, that's impressive to the typical college kid.
We said wouldn't it be great to make $2,000 a month, we'd be set. That was the mentality. We really didn't know what we were doing.
It took a little while to get going. What happened?
We made the numbers work and got into it and, to be honest, we weren't a success at first; it took us four or five years to find our footing. We went to Hollister, California, in 2007. We were young and naïve; the financial crisis had begun and Hollister had as high as 30 percent unemployment. It was a lethal cocktail, but we got really good support from our landlord at the time. He'd just come and pat me on my back instead of force us out. And we just didn't give up.
How did you get from there to a successful multi-unit operation?
I think when we really got our head on straight was when I had finished my MBA and it was like, what do we do now? I think it was one of those moments where we were tired of doing the same thing every day, doing this to survive. We said, let's take this up a notch. We knew other franchisees doing huge numbers so we watched them and emulated them.
We still had one unit, and we slowly started to notice those little adjustments were directly turning into more sales at the register. That right there is a drug and we got hooked on that. We started to strive for perfection.
When it was all flowing, then the next opportunity presented itself for development and we took that. And we did it the same way, followed the successful folks in the company, set the store up right and made sure people were happy. From there, it was a formula and we duplicated it over and over.
How did the development machine get going?
We really ramped up development but didn't have the funds. We were able to secure a development credit line with a major bank in the area. It was an A, B, C phase—they funded phase A enough to build three stores but our pipeline was nine stores. After those three stores, they stopped, so we just muscled it. We had certain landlords that understood what we were doing and helped. It wasn't cash up front, but they figured out creative ways to grow.
We also got hard cash at high interest rates for short terms. The idea was that as long as we get these stores open and the cash flow comes, we'll be OK. It was a huge gamble but it worked out.
Now that it's humming, how have things changed for you?
It was kind of a rough transition from being involved in the day-to-day and here we are on this quick expansion. In about three years we went from three to 19 units, so I had to figure that part out very quickly where I couldn't be making physical decisions. I needed my team to step up and represent me in that.
I still haven't figured it all out, honestly. It's a day at a time. It was necessary, it just had to happen. There's so many people counting on us, all these stores and development and contractors, it had to happen and someone had to take those reins, but I definitely miss the day-to-day.
What do you think got you here?
I think honesty is definitely up there. Just being brutally honest has really helped us. Rather than letting things bottle up, we always have been very candid and transparent with our people. That goes both ways—if we can tell our folks things, we're obligated to listen and make adjustments as needed. It's very important not to just bark orders down but take some barking, too. We do that quite a bit, we encourage everyone to be honest.