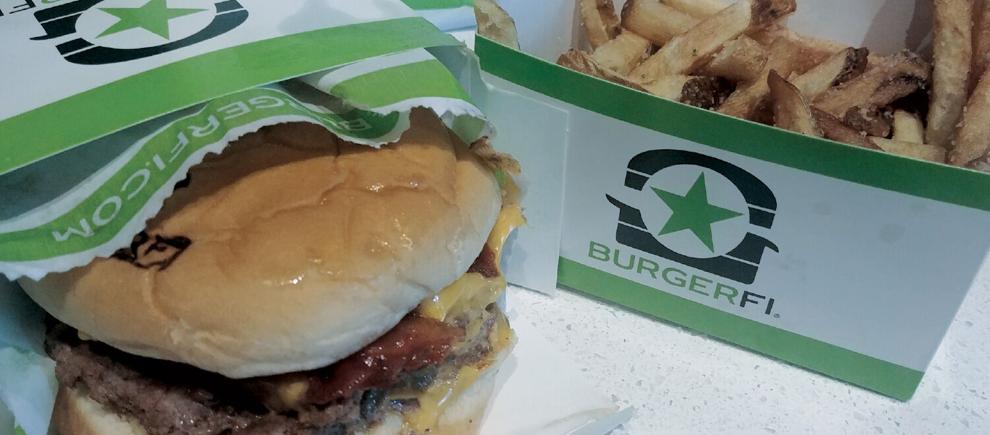 Why didn't I order two of these? That's the immediate thought after biting into BurgerFi's Ultimate Bacon Cheeseburger, a double-patty beast of a burger with double bacon and double American cheese. Of course, after polishing off the sizeable sandwich there certainly was no need for a second. There was just enough stomach space left for a key lime pie Concrete, the concept's version of frozen custard with chunks of pie crust and key lime filling swirled throughout. Don't judge—it was hot out during a reporting trip to Miami in August. BurgerFi's cheffy beginnings are evident in the brand's premium ingredient selection, including its Angus beef and fresh-cut fries; the potato bun also held up well and didn't disintegrate despite the onslaught of oozing cheese and burger juices. BurgerFi, at No. 267 on the Franchise Times Top 400, also gets extra points for atmosphere, boasting a clean, modern interior and friendly workers who didn't point and laugh at someone dining alone.
The upshot: BurgerFi's Ultimate Bacon Cheeseburger lives up to its better burger positioning and earns its $10.67 price tag, while the Concrete dessert is a steal at $3.27. —L.M.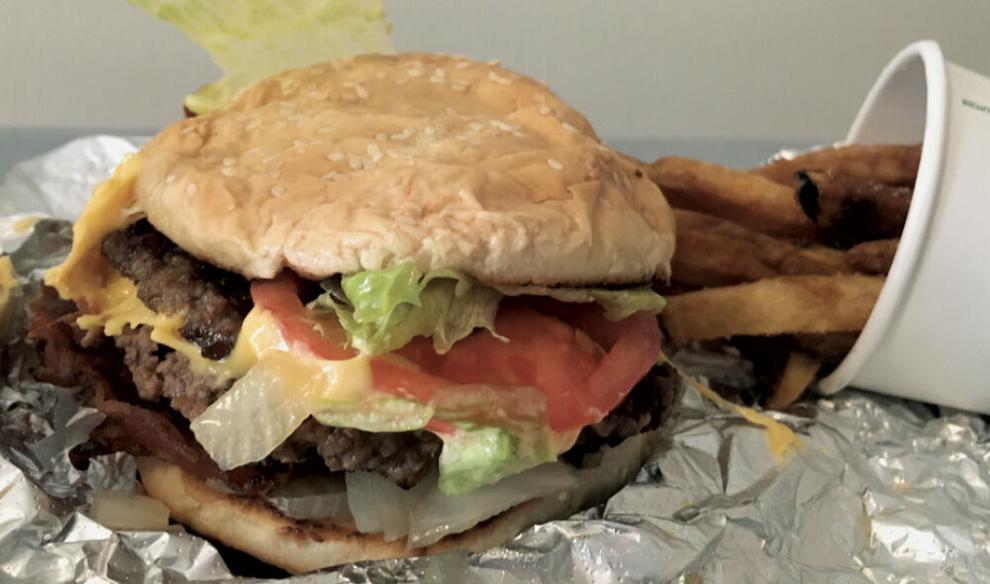 Raised by part-time food snobs, the chance to get burgers from a counter-service restaurant was itself an experience, and that first visit to Five Guys years ago quickly made an impression. On a more recent trip to a location in Minneapolis, I was glad to see age (mine and the concept's) hadn't had a negative impact. The better burger movement truly is a gift. I ordered a bacon cheeseburger with grilled onions, lettuce, tomato and ketchup. Getting a burger "all the way," where half the condiments Five Guys offers are piled on, is too messy, but I undershot the mark with my order. More condiments were needed. But hey, I'm still finding the right balance. Five Guys fries, meanwhile, are polarizing. Though a staunch member of the crispy fry bloc, I've always considered theirs to be the best non-crispy fries on the market, and this visit was no exception. Five Guys (No. 46 on the Top 400) and I might not see eye to eye on crispy-ness, but at least we agree there should always be extra fries in the bag.
The upshot: Despite the condiment miscalculation, the burger was excellent—easily worth the $9.89 price tag. At $3.69, the fries are less worth it, but Five Guys makes you feel like you're getting something for free with that extra scoop. It gets me every time. —A.R.
After a long day of hiking and driving, there's nothing like indulging in a burger and some ice cream. Alas, so many burgers amplify that exhaustion, but not at Freddy's Frozen Custard and Steakburgers. Smack dab in small-town America, where the choices tend to be Subway or the other Subway, was the towering Freddy's sign calling to us. I wanted to see what the steakburger hype was about and was not disappointed. At the drive-thru, employees were courteous and patient with questions from a first-time Freddy's customer. They even asked how our day was going, not something I hear often. As much as that makes me sound like an old man, it was clear they were friendly—or at least asked to fake it. Our order included a Freddy's Original Double with cheese combo ($7.59), a single steakburger ($3.39) and turtle custard ($4.59). While not exactly "steaky," the burger was flavorful and well textured, while the bun was supportive and flavorful on its own. The toppings tasted fresh and were in perfect proportion. The shoestring fries were salty little morsels that encouraged the grabbing of a half-dozen at a time for a textural crunch-soft-crunch potato medley.
The upshot: After polishing off every bite, it was clear Freddy's, No. 117 on the Top 400, uses high-quality ingredients. No post-burger nap was necessary. —N.U.