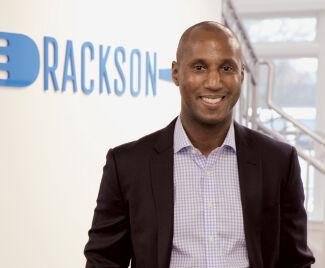 The Rackson company name has been around since 1983, said Chris Johnson, whose father, Ron Johnson, created it when he became a KFC franchisee after his NFL playing career. He used the first letters of the first names of his family: Ron, children Allison and Chris, and his wife, Karen.
In its current form, however, Rackson Restaurants has new brands, a new private equity partner and a new vision for growth.
"Like a lot of second-generation franchisees, you're for better or worse wed to the business, it's in your blood," said Johnson, who in 2013 founded Rackson Restaurants in Bridgewater, New Jersey, and today operates 55 Burger Kings and one Popeyes restaurant with another under construction.
After working outside the industry and then helping his dad, who was a record-setting running back for the New York Giants, sell his business, Johnson said he was drawn back to restaurants because "the industry allows you to work with so many different people and so many different disciplines, and it's endless in terms of where you can take it."
Johnson wants to bring more units under the Rackson name, both through acquisitions and new development, and is on the hunt for a third brand. To help the company reach those goals, Rackson Restaurants in January announced a majority investment from private equity firm City Capital Ventures, which bought out the family office partner that helped Johnson go from six to 56 restaurants. The Chicago-based firm is also the majority owner of The Redberry Group, Canada's largest Burger King franchisee with 111 units, plus more than 20 Pizza Huts.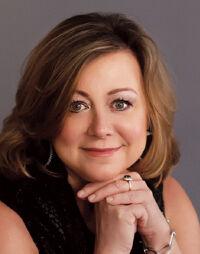 "My aspirations for the company are going to take a lot of time, a lot of patience and a lot of reinvestment into the company," said Johnson, all of which City Capital is willing to put in. Those aspirations, he continued, aren't simply unit growth and profits, but a focus on people that Johnson called his "north star."
"Obviously, I learned the business from my dad—people first and making sure you provide opportunities to your team," he said, an approach he wants to take a step further by emphasizing the sustainability of that team long term and connecting growth to people's buy-in to his vision. "We don't have a set target" for unit growth, "but we'll grow as big as we can as long as the team is still bought in and energized."
With what Johnson called an "incredibly hungry" group, his approach is to push an ownership mentality in the restaurants all the way up to C-level execs that drives accountability. To help in that effort, Johnson brought in Siobhan O'Leary, who came up in human resources through hotel groups Hyatt, Four Seasons and Rosewood, as chief people officer.
"Values drive behaviors to create culture," said O'Leary, and at Rackson those values are fairness, accountability and recognition. She introduced a "coach-centric mindset" that extends to district managers and store-level workers to encourage problem-solving and is backed up with leadership classes and opportunities for rewards such as promotions and bonuses.
"We're driving results through engagement," she said.
On the development front, Johnson, who said he got into Popeyes "by accident" when a unit was packaged with some Burger Kings he acquired a few years ago, is looking for another market to grow in the chicken concept and is "keen to enter into a third brand." Which brands he evaluates is being shaped by the coronavirus pandemic's impacts on restaurants and the broader digital shift among consumers.
"What are you doing in digital? How are you accessing customers? It can't just be through a delivery aggregator, there needs to be an app," said Johnson of due diligence questions that also include those on drive-thru prototypes and to-go packaging.
Twenty percent of Rackson's units are in urban New York and Philadelphia markets, including ones in malls and transit areas, and thus "had some traffic issues" throughout the pandemic, while "80 percent are suburban with drive-thrus and those performed a heck of a lot better than I would have expected in March and April and have sustained that performance," Johnson said. He opened a Burger King inside a CloudKitchens ghost kitchen facility in Philadelphia in October and said while he's still studying the model, "it can be a really useful way to open up restaurants in these markets where real estate is so expensive and where we can still capture the market share."
"Me being the eternal entrepreneur, I'm always going to put money back into the business," he said of his long-term plans.