Card My Yard, the yard greeting rental service that stakes oversized celebratory messages in people's lawns, more than doubled its franchise footprint in 2020, adding 193 new locations as interest in and demand for socially distanced revelry increased during the pandemic.
"We have a completely contactless business," noted Jessica Stanley, co-founder and chief marketing officer for Austin, Texas-based Card My Yard. Customers book orders online and are routed to the closest franchisee, who handles delivery, setup and removal of the signage. In 2020 the service booked 152,857 orders—nearly 3,000 greetings per week, systemwide—across its 350 locations as customers sent giant birthday, anniversary, graduation and other special occasion messages to family and friends.
Averages revenue per location rose alongside that demand, from $18,788 in 2019 to $52,831 for the first nine months of 2020, as reported in Item 19 of Card My Yard's franchise disclosure document.
Created by Stanley and Amy Arnold in 2014, Card My Yard is a low-investment franchise (start-up costs are between $4,725 and $13,800, including a $4,000 franchise fee) that can provide supplemental income for owners. That business proposition really resonated with people last year, said Arnold, especially those dealing with job losses as they sought to help support their families.
"We saw a huge influx in interest in the opportunity," said Arnold and nearly 95 percent of the 200 signed franchise agreements last year were with female entrepreneurs, a stat she and Stanley said they're especially proud of.
Card My Yard also drew the interest of Dallas-based Princeton Equity Group, a franchise-focused private equity fund that in October made a strategic investment in the brand. Managing partner Doug Kennealey said his group looks for middle- and lower middle-market brands that are leaders in their space, have high growth potential, exceptional unit economics and happy franchisees.
"Every one of the boxes is checked with Card My Yard," said Kennealey, who in 2015 also co-founded MPK Equity Partners and sits on the boards of Urban Air Adventure Park, Sola Salon Studios, Restoration 1 and now Card My Yard.
After reaching out directly to Stanley and Arnold, Kennealey continued, he "pretty quickly realized they're on to something pretty special." In addition to the unit economics, he and his partners talked to numerous owners who clearly had enthusiasm and passion for the brand.
"We've rarely been around franchisees who enjoy what they're doing as much as Card My Yard," he said.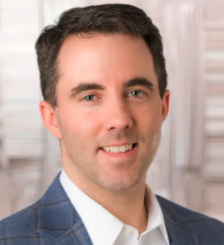 Though he didn't disclose Princeton's investment level, "we are meaningful investors" who are helping build training and support systems as the brand expands, Kennealey said.
"For the last six years, Amy, myself and our husbands have been the only employees," pointed out Stanley, so now they're "filling in the gaps." The corporate team is up to 11 full-time employees, with printing, warehouse and shipping needs also being addressed.
And as more competitors enter the space, Card My Yard is also scouring social media for those infringing on their federal trademarks, which include the company name plus the phrases "Skip the card, stake the yard," and "Joy Bringers."  
As for the longevity of the brand, Arnold admitted they've worried, "when will people get sick of us?"
"But we have a customer base that's all about celebrating milestones," she continued. "And there's always something to be celebrated," added Stanley.