As we finally turn our calendars to 2021 and try to close the chapter on the year that seemed to never end, one brand is taking a unique approach to help consumers reflect on 2020. Checkers and Rally's "crunched" items from the past year during a monster truck event to promote its new Mother Cruncher chicken sandwich, running over props such as COVID-19, a cancelled cruise, toilet paper, quarantine and murder hornets.
"As we looked back on all the things Americans have experienced this year from the pandemic itself and tragedies surrounding it like hurricanes, wildfires, murder hornets and all kinds of insane disruptions, we really felt like it was time to go out with a light-hearted approach," said Patrick Noone, senior director of marketing activation at Checkers and Rally's. "It was a way to vent frustration, and it's just so satisfying to crunch something with a monster truck. It was very cathartic for me, actually."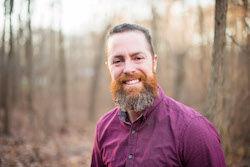 Though the Mother Cruncher chicken sandwich officially launched summer of 2020, the brand wanted to continue promoting it along with its new limited time offerings such as a buffalo variation. To come up with ideas for the event, the nearly 900-unit drive-thru burger franchise asked for fan feedback on social media and received responses ranging from staycations and pandemic snacking to crunching competitors' fries, Noone said. The post itself was one of the brand's most engaging posts in recent history. Noone and his team laid out the hundreds of comments and narrowed the options down, taking out political ideas or ones that took a shot at other brands.
"We were mostly looking for consensus, and we had an eye towards what creates a visual spectacle," Noone added. "The idea of the campaign was we wanted over-the-top execution and ideas. We were inspired by the monster truck commercials in the 80's and 90's—you don't see so many now. It was one of the few promotions that turns out even cooler when you're standing there watching the whole thing. It was a really good win for our team."
Noone and his marketing team helped turn a farm in Hagerstown, Maryland into a monster truck arena to shoot the video, though a few c-suite executives and franchisees were able to attend the event live the week of December 14, and the brand posted the video December 17. After just a few days, the video had 1.5 million impressions and 300,000 views.
"There aren't brands in our space doing the same thing. That's one thing we discussed, that obviously monster truck events are not happening right now, and the trucks are just sitting there," Noone said. "We had the opportunity to be nimble and fast, and when an idea comes up like this that is extremely time sensitive, because we have an internal model that can move quickly, the ideation to activation timeline is much shorter than other brands."
Checkers and Rally's also grew in 2020 by opening 36 new restaurants, capitalizing off its drive-thru model. The brand plans to use the custom-made monster truck for future campaigns and restaurant appearances, Noone said, as well as their customized gif of the monster truck for social media.
"Our crunching is definitely not done," Noone quipped.