Checkers & Rally's has "absolutely" turned around a tough financial situation, CEO Frances Allen said in an interview this week, following her presentation at ICR's virtual conference. "Growth, growth, growth" is on her agenda.
"We doubled EBITDA in 2020 from 2019," on the corporate level, she said, referring to operating income. "And '21 we're thrilled about."
By 2025, the sister burger brands known for their double drive-thrus will increase EBITDA, or operating income, by 50 percent at the corporate level, from just below $40 million in 2020 to $60 million, she predicted. She said she doesn't have information on franchisees' EBITDA.
Checkers & Rally's has 850 locations in 29 states; 30 percent are corporate-owned and 70 percent are franchised. "Our goal: increase our total units by 50 percent over the next five years," she said.
Formerly the chief executive of Boston Market, Allen joined Checkers & Rally's as CEO in February 2020, just before the COVID-19 pandemic hit the United States hard. "I will say it's been a ride, and it's also been incredibly rewarding," she said when asked about that timing. "What I couldn't have known when I joined was just what an amazing, resilient, can-do organization that we had."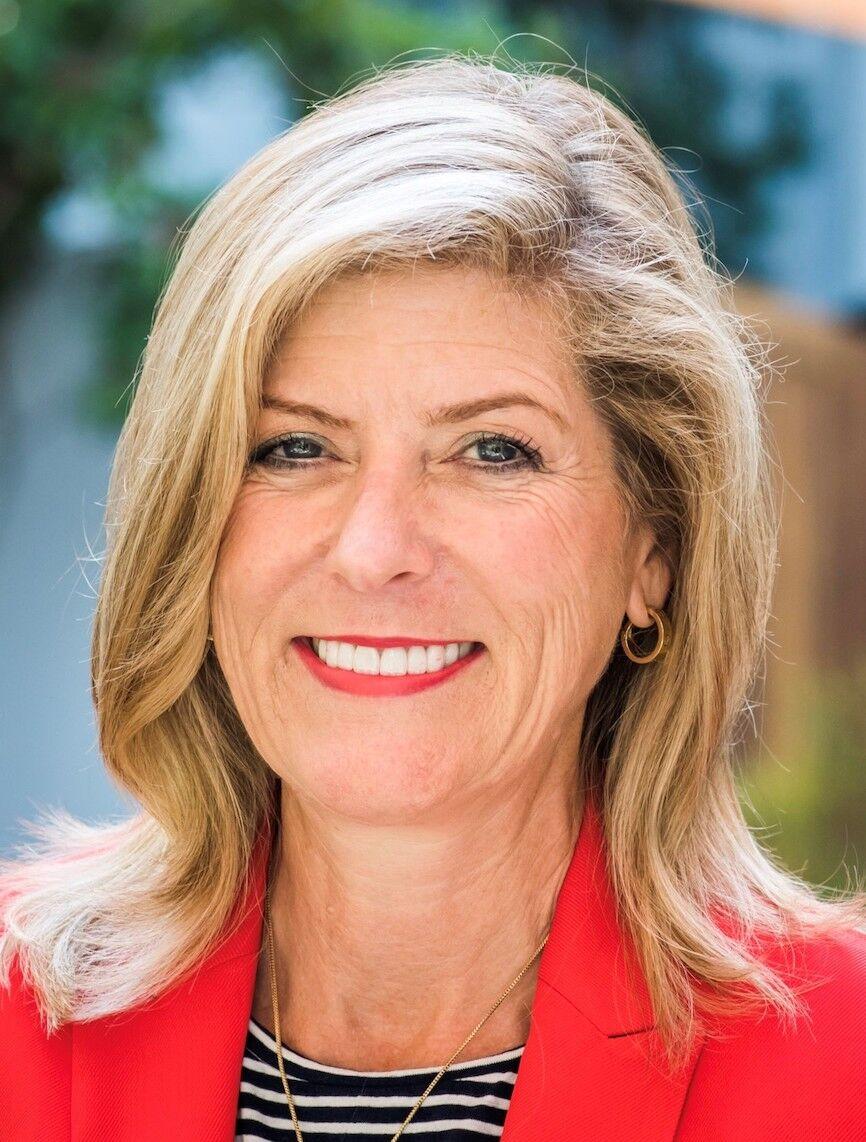 The brands were already struggling before COVID. In 2018, Checkers & Rally's posted a net loss of $97.2 million on revenue of $296.7 million, according to its franchise disclosure documents. In 2019 that loss grew to $221.9 million on revenue of $291.3 million. In 2020, net income was $84,000 on revenue of $302.4 million.
Its FDD dated March 2021 includes this note: "The franchisor's financial condition, as reflected in its financial statements, call into question the franchisor's financial ability to provide services and support" to franchisees.
In January 2021, Oak Hill Capital Partners announced an additional $20 million investment in Checkers Drive-In Restaurants, the parent company of Checkers & Rally's. Oak Hill acquired Checkers for $525 million from Sentinel Capital Partners in 2017.
Allen said the $20 million "was really to start investing back into the business. So, it was to implement the FIT kitchen; to test the remodel program, both of which we did in '21." The FIT kitchens have been redesigned to make working in them more efficient. "We rolled out FIT kitchens to over 80 company restaurants in '21 and we will continue to roll that out in '22.
"So yes, the financial situation at the company turned around in '20, and now we're just building off of that, being very proactive," she said.
"The business has some outdated assets, some pretty outdated equipment, so we're addressing that, and at the same time, embracing leading-edge technology at the drive-thru," she said.
Checkers has installed artificial technology in 10 corporate stores so far, after about 18 months of testing and developing AI technology in the lab and then piloting it in a restaurant.
"We would not roll it out beyond one restaurant until we knew that the system was very accurate. And by accurate, I mean, could the machine understand every accent, every dialect, the colloquialisms, people changing their minds," she said. "That took a long time to perfect, but we're thrilled. Our goal was 95 percent accurate. Once we got to that level, which we did back in October, then we've been ramping that up."
The goal is to have AI, developed by Presto, in every corporate store by the end of 2022.In December, Checkers hosted an in-person conference where franchisees were introduced to the technology. "We put all our franchisees in buses and took them to the Restaurant of the Future, where AI is up and running, so they got to experience it," she said. "Everyone was so excited."
Franchisees have options from two vendors for adding the technology to their restaurants, for a monthly fee that she declined to disclose.
Its Restaurant of the Future, a new remodel of the store, will be the standard for every new build. "Our goal is to get between 80 and 100 restaurants per year, new builds. So every restaurant that is submitted for permitting as of November of last year will have the new look. It will not cost franchisees more," because of the modular design. "So it's going to be quite rapid, because of all those new builds."
For remodels, corporate is still testing the new design and will make decisions on a rollout after results on sales are in.
The FIT kitchens and the AI are both meant to make employees' jobs easier. "Our belief is this labor shortage that's going on in the industry, it's here to stay. So for us, if we normally operate with five people on a shift, maybe today we only have three or four people available, so we've got to figure out ways to replace that shortfall. Today it's about retention: how do we keep the people we have," she said.
"There's a lot of questions about ROI and labor productivity," she said about the AI technology. "We believe it will be there, but it's more about relieving strain and friction at the restaurant. And you know, that drive-thru position is probably one of the most stressful, fast-paced positions in the restaurant, very hard to do. So for us, it's about alleviating stress and friction at the restaurant and at the same time improving the guest experience."
Allen has only praise for her team. "I think that's what not only enabled us to overcome all the challenges that COVID has thrown us—and I say to my team, COVID is the gift that just keeps on giving—but it's the people and their heart for service and their can-do spirit that I think has got us through it. At the same time, we have made all of these transformational changes," she said. "I couldn't have imagined an executive team or an organization that I'd rather be on this ride with."