When he started working in a local sandwich shop at 14, Jersey Mike's Subs CEO Peter Cancro said his voice mattered at the business.
Today, Cancro's company is growing at a quick rate, and in an on-stage interview Tuesday, November 15, at the Restaurant Finance & Development Conference in Las Vegas, he attributed the success to maintaining that culture all these years later.
Some highlighted stats: Jersey Mike's average unit volume has risen to more than $1.2 million, up from $850,000 before the coronavirus pandemic. Same-store sales growth was also noted for Jersey Mike's, ranked No. 61 on the Franchise Times Top 500. In 2020, same-store sales were up 10 percent, and in 2021 they were up 21 percent. In 2021, system sales were $2.2 billion, and today there are 2,300 units.
The growth has come despite issues such as inflation and labor shortages. When asked about the latter, Cancro said it's important to know what an employee is looking for.
"Kids today want to work in a culture and an environment where their voice matters," Cancro said. "That's what we're trying to do across the country. And in some cases where owners don't get it, we'll go in for two days and hire a full crew. It's not for everybody, but those kids are out there."
In addition to hiring new staff, Cancro said the brand is also making it a priority to recruit new franchisees, and the brand is doing it from within.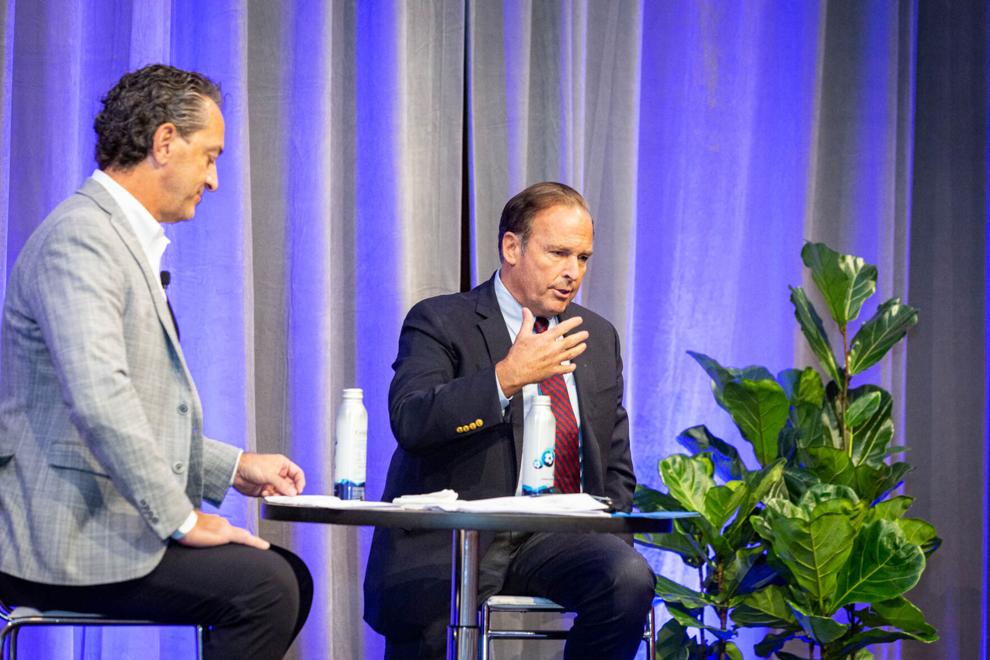 "Mr. (Tom) Monaghan, the founder of Domino's Pizza, is on our advisory council and that's how he grew," Cancro said. "He's the one who told me about growing from within. People who managed for over a year, who really get the culture and the business, those are the ones to reward."
To assist potential franchisees, Jersey Mike's established the Coach Rod Smith Ownership Program, also inspired by Cancro's past. Rod Smith was Cancro's youth football coach, and he was also the one who provided him with a $125,000 loan to purchase the sub shop he worked at as a teenager, which was the launch pad to Jersey Mike's.
"What we're trying to do is let young people who never dreamed about having their own business, who are making subs fast, pulling people along and get the culture of rising up together, be rewarded with their own store," Cancro said. "We're giving that opportunity to so many. We're trying to get to the point of 50 next year and possibly 100 the year after that."
Cancro also said the brand has remained in good condition despite the recent inflation levels.
"Our business is up 6 percent for the year and over the last few weeks, it's been up 10 percent, and it's because no one in the country is doing what we're doing," Cancro said. "I was outside a restaurant last night and had someone tell me that 'your chain reminds me of growing up in New York where I'd go to the local deli.' We've had analysis and studies done on that, where people know we're a chain, but we don't feel like a chain."