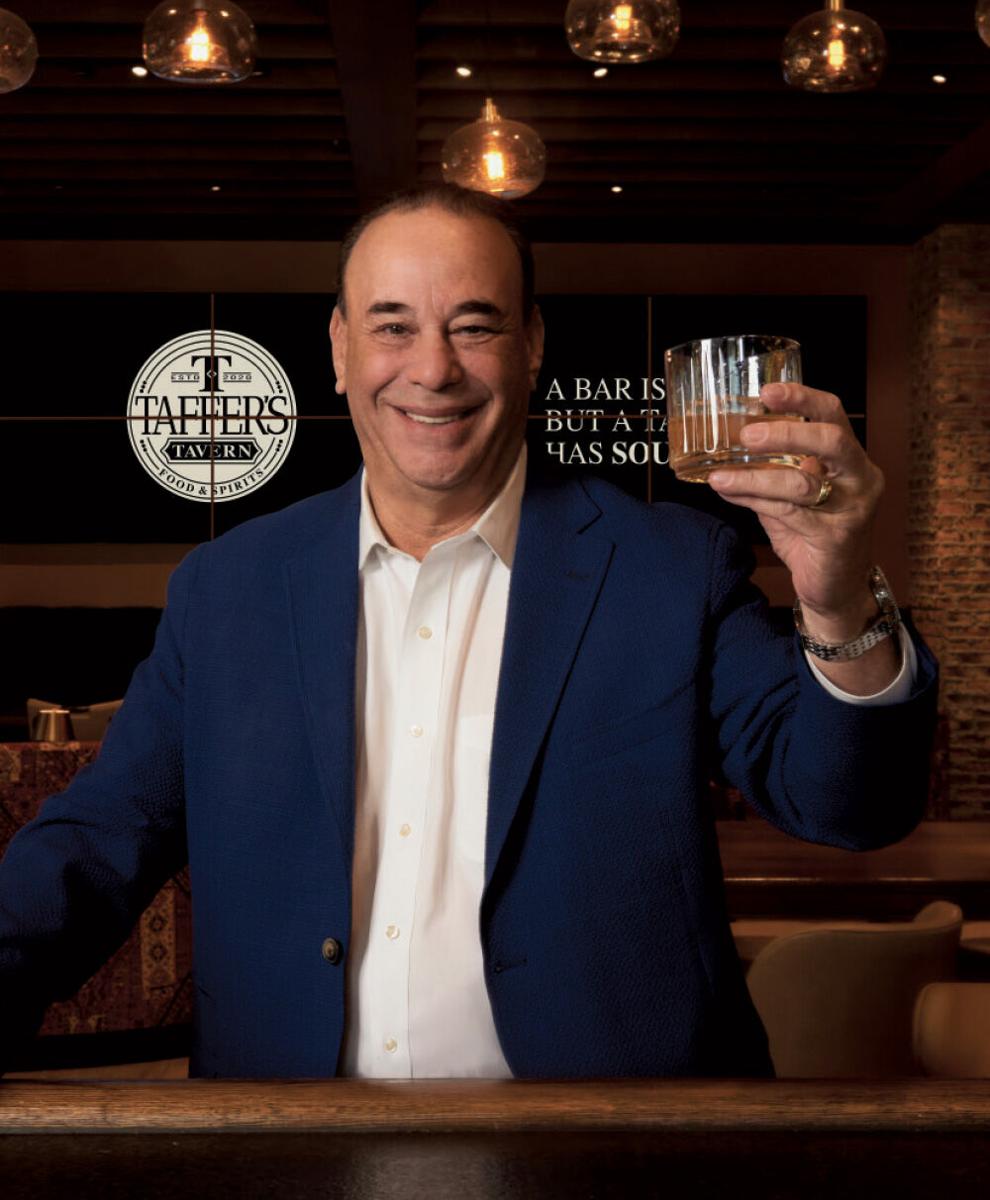 After a year off for the pandemic, the Restaurant Finance & Development Conference is back for a planned in-person event, November 8-10 at the Bellagio in Las Vegas. For the first time, the Food On Demand Conference will follow in the same location, November 10-12. Staff members for conference presenters the Restaurant Finance Monitor, Franchise Times and Food On Demand plan to welcome back attendees for deal-making, inspiration, education and reconnecting with colleagues.
Keynote speakers for RFDC include Jon Taffer, star of Paramount Network's "Bar Rescue" and founder of Taffer's Tavern. His non-scripted reality show spotlights Taffer as he saves failing bars from looming closure. You'll learn what happens behind the scenes of the show, plus advice for restaurateurs and bar owners to help them stay on top and relevant with customers in today's new normal.
Scott Gottlieb, M.D., former commissioner of the FDA, will update attendees on the pandemic and what to expect in 2022. Dr. Gottlieb is a nationally known COVID-19 expert and a voice of reason during the pandemic, and a frequent contributor to CNBC, the Wall Street Journal and CBS's "Face the Nation."
G. J. Hart, CEO of Torchy's Tacos, and Paul Brown, CEO of Inspire Brands, will both be featured speakers. During their sessions, you'll hear more about Inspire's recent acquisitions and expansion plans and what makes Torchy's one of the top growth concepts in the country.
Meet Anthony "The Mooch" Scaramucci at this year's RFDC, the founder of Skybridge Capital and former President Trump's White House communications director for just 11 days. Why Scaramucci? Because he's widely followed on Wall Street and is one of the leading advocates of Bitcoin and other cryptocurrencies, something many of our attendees want to know more about.
Seminars will feature: Large multi-unit, multi-concept franchisees relaying lessons learned on the road to scale; Financing options for emerging brands when there's growth on the plate; The 2022 outlook for capital, valuations and deal flow; and much more.
FODC highlights
This year's Food On Demand Conference will kick off with a buffet of ghost kitchen and virtual restaurant executives, including Sam Nazarian of C3, Robert Earl of Virtual Dining Concepts, Alex Canter of Nextbite, Diedra Suber of CloudKitchens and Michael Beacham of Reef Kitchens predicting the future of the industry. This year's FODC keynote speaker is Noah Glass, the founder and CEO of Olo, the SaaS company powering the digital ordering and delivery programs for many of the world's largest restaurant brands. 
The second day, broken into two separate tracks, will include the annual Third-Party Deep Dive where the audience will hear directly from the largest delivery providers, and a range of panels focused on restaurant operators of all sizes. A few highlights include Capitalizing on the Newly Digitized Customer, focused on helping put your restaurant's customer data to work for marketing, loyalty, operations and growth strategies; Connecting the Dots on Digital Operations that unlocks new options and ideas for restaurant tech stacks; and a panel dedicated to the culinary and menu engineering side of virtual restaurants and ghost kitchen operations. Day two ends with Marketing & Loyalty in a New World, including industry-leading CRM and engagement providers Lunchbox, Bikky, Thanx and Snackpass.
FODC's final day is focused exclusively on the future, with a panel dedicated to rebuilding catering and group ordering, a look at delivery and pickup providers beyond the three largest delivery apps, and the well capitalized companies and categories that are growing quickly as the delivery industry diversifies.
Safety protocols in place
"It's time to shake hands again," wrote John Hamburger, president of the Restaurant Finance Monitor, Food On Demand and Franchise Times. "We look forward to seeing you again and hosting you safely" at the upcoming conferences. "There's lots to talk about, so let's plan on doing that in person."
The conference layout at the Bellagio has been expanded to maximize private meeting and networking space for deal-making, and will adhere to Clark County and the Bellagio's extensive COVID-19 health and safety protocols.
"If we are forced to cancel the events given a stay-at-home order, shutdown in air travel or overly restrictive limitations on meeting capacity, we'll refund your registration fee, no questions asked," Hamburger wrote, adding:
BTW, fist bumps are still acceptable.