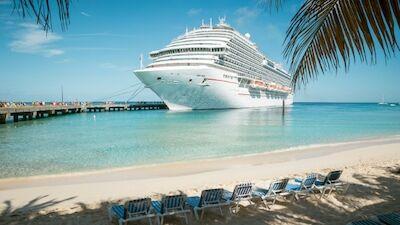 When asked how she was doing, Vicky Garcia said she's thankful for her "really cute masks" right now, listing a Cruise Planners branded mask with bling on it as one of her favorites. Garcia, chief operations officer for Cruise Planners, never thought she'd be approving stickers to go on the floor in the office, but priorities have changed. She admits it's been a tough seven months for the cruise industry, which has been at a total standstill since its self-imposed cruise suspension enacted mid-March and set to expire October 31.
"It was the right decision when we voluntarily suspended operations," Garcia said. "But we're ready to get back in the water and start cruising again, and our customers are ready." A recent study by the American Society of Travel Advisors found that 73 percent of travelers who have taken a cruise within the past year are ready to go on a cruise now.
Cruise Planners spent months in research and presented a Safe Sail Panel to experts, chalked full of 70 pages of safety procedures and the science behind it. But then the director of the Centers for Disease Control and Prevention, Dr. Robert Redfield, recommended extending the no-sail order until mid-February, worrying that cruise ships could once again become virus hot spots as they did at the beginning of COVID-19. The White House blocked the order, Axios reported, allowing cruise ships to sail after October 31.
"It almost gets a little personal for us. Sometimes it feels like the CDC picks on the cruise industry," Garcia admitted. "We're basically the same as a floating hotel, so why are they being harder on cruise lines? Why are we singling out this one industry that supplies so many jobs in South Florida and all over the world?"
Garcia thinks if the CDC had worked more closely with cruise organizations from the beginning to establish protocols, it may not have affected the industry so harshly.
"It felt like we were left out here with no direction," Garcia said. "And I firmly believe a cruise ship is one of the cleanest places you can be, beyond a hotel or airport. We've always been clean, and we're putting people first, both travelers and crew."
Garcia hopes cruise lines will start ramping up slowly and start to sail off by November or December. She added that cruise ships won't fill to capacity and will offer touchless check-ins, temperature recordings, waivers, and rapid COVID-19 testing on site. With less people on board, there will be social distancing practiced and space between parties, plus additional sanitization, much like every other industry has shifted to during the pandemic.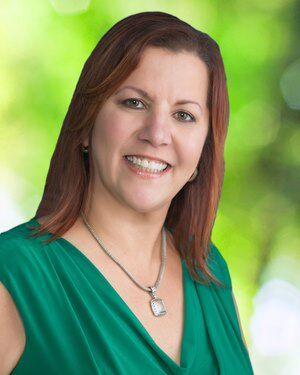 "People are sitting at home and thinking about travel," Garcia said, citing a virtual travel event Cruise Planners hosted about the Galápagos Islands, a volcanic archipelago in the Pacific Ocean. They expected 200 people to show up for the virtual event, which explored what a cruise to the Galápagos would be like, and had more than 1,200 people attend.
"It shows pent-up demand that people are showing up in droves," Garcia said. The brand is also seeing a surprising number of potential franchisees, Garcia added.
"It's not record-breaking by any means for sales, but we are seeing a good amount of demand for new franchisees coming in. We changed training to virtual, so people can come on board and learn the business. We're getting a lot of people who were furloughed or laid off, some outside the travel industry…we're part of American Express, we have modern technology, strong supplier partnerships—it's kind of a no-brainer."