Shipley Do-Nuts is filling out the Dallas-Fort Worth market, signing an agreement with HPL Capital for 25 locations. Led by CEO Michael Poates, who's held leadership roles with franchises including Dairy Queen, Whataburger and Papa John's, HPL plans to build Shipley locations in Coppell, Denton, Garland, Irving, Las Colinas, Lewisville, McKinney, Prosper, Roanoke, Rockwall and Rowlett. Shipley Do-Nuts has more than 330 stores across nine states.
The Toasted Yolk Café, a breakfast, brunch and lunch concept, signed an area development agreement in Kentucky with operators Christopher Heck and Denita Taylor. The couple also owns general contracting businesses in the Elizabethtown area.
Slim Chickens inked a multi-unit agreement with Ted Morton, CEO of Vortex Holding Group, to develop restaurants in cities throughout Idaho and Oregon. Morton was CEO of multi-brand franchisee group Sizzling Platter, an operator of 500-plus Little Caesars, Dunkin', Wingstop and Jersey Mike's stores, before exiting in 2020. He plans to target Ada County in Idaho and Lane County in Oregon for his Slim Chickens restaurants, and is working with son-in-law Richard Pendarvis on development. Slim Chickens also signed a 10-unit agreement with franchisees Farouk Jamal and Ali Poonja of Slim Brothers for the Dallas area. The two operate multiple Burger Kings and also had experience in Subway and Dunkin'. They're targeting Collin and Denton counties for development in late 2022.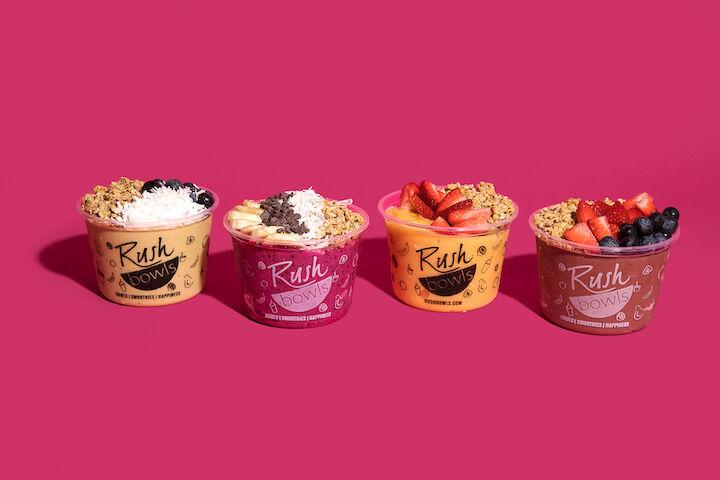 Rush Bowls, a meal-in-a-bowl concept focusing on acai bowls, will open additional locations in the Denver area after signing a three-unit agreement with Ian and Giorgia Turpen. Giorgia is a personal injury attorney, while Ian works in sales at a large educational company; both plan to keep their full-time jobs while developing Rush Bowls.
Freshii, positioned as a healthy QSR concept and based in Toronto, signed its largest multi-unit franchisee agreement to date, a 20-unit deal with Level Hospitality to develop restaurants in Texas. Led by Al Velji and Nathan Leitner, Level Hospitality, also based in Toronto, is an existing Freshii franchisee and also operates hotels and is involved in retail and other food and beverage brands. The company is targeting Houston and Austin for its new Freshii stores
Scissors & Scotch, a men's grooming concept that incorporates a cocktail lounge, signed a 10-store regional development agreement with Bryan Frnka, who plans to open locations in Houston and San Antonio. Frnka is also a multi-unit franchisee of Amazing Lash Studios and has a Palm Beach Tan location.
Southern Classic Chicken signed a two-unit deal with the Fontenot family, including Jessie, Amanda, and their son, Brody, who will open restaurants in Lafayette, Louisiana. Jessie and Amanda are also franchisees of Fat Pat's Bar and Grill with three units.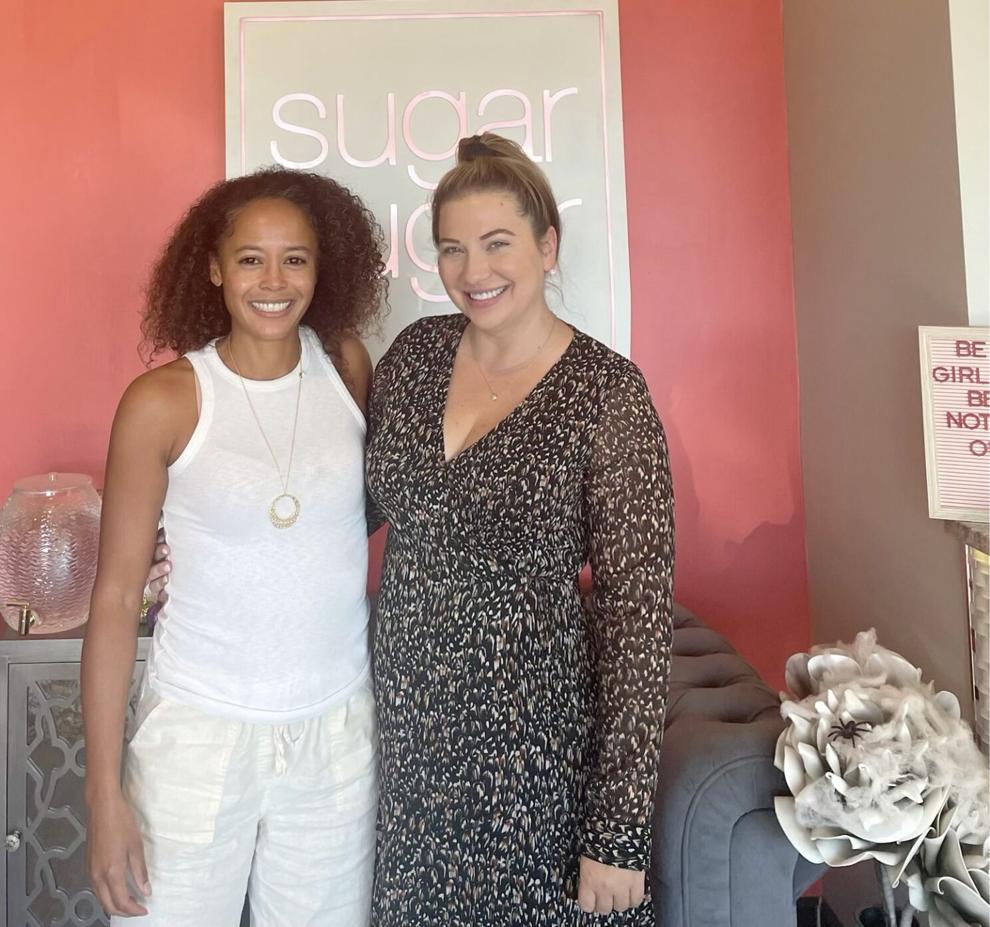 Sugar Sugar, a beauty concept providing sugaring hair removal, spray tans, facials and skincare, signed an agreement with Leah Gillion as its first franchisee and regional developer. Gillion, who earned her Ph.D. from Princeton University in sociology and demography and was an education researcher at the Graduate School of Education at the University of Pennsylvania, will open 10 Sugar Sugar locations in Philadelphia and southern New Jersey.
We Sell Restaurants, a business brokerage franchise specializing in restaurants, will expand in South Carolina with existing franchisee Justin Scotto, who signed for three additional territories, in Columbia, Greenville and Spartanburg, South Carolina. Scotto is a former Firehouse Subs multi-unit operator, and with his Carolina Restaurant Brokerage first signed a three-territory agreement for Charlotte, North Carolina, and Rock Hill, South Carolina, in 2019.
Focus Brands signed a 10-unit development agreement with existing franchisee Fresh Dining Concepts for co-branded Auntie Anne's and Cinnabon locations in New York City. Led by CEO Luis San Miguel, Fresh Dining Concepts operates 70 Auntie Anne's, Cinnabon and Carvel stores across seven states. It will develop the co-branded, streetside (versus mall) locations across NYC's five boroughs.
MassageLuxe will open locations in the suburbs of Detroit after signing a three-unit agreement with Reuben Levy. Levy is the founder and president of Global Office Solutions, a supplier of office products and furniture. His first location is set to open at the Bloomfield Town Square in Bloomfield Hills, Michigan. Work is also in progress on two other locations, in Shelby Township and Rochester Hills.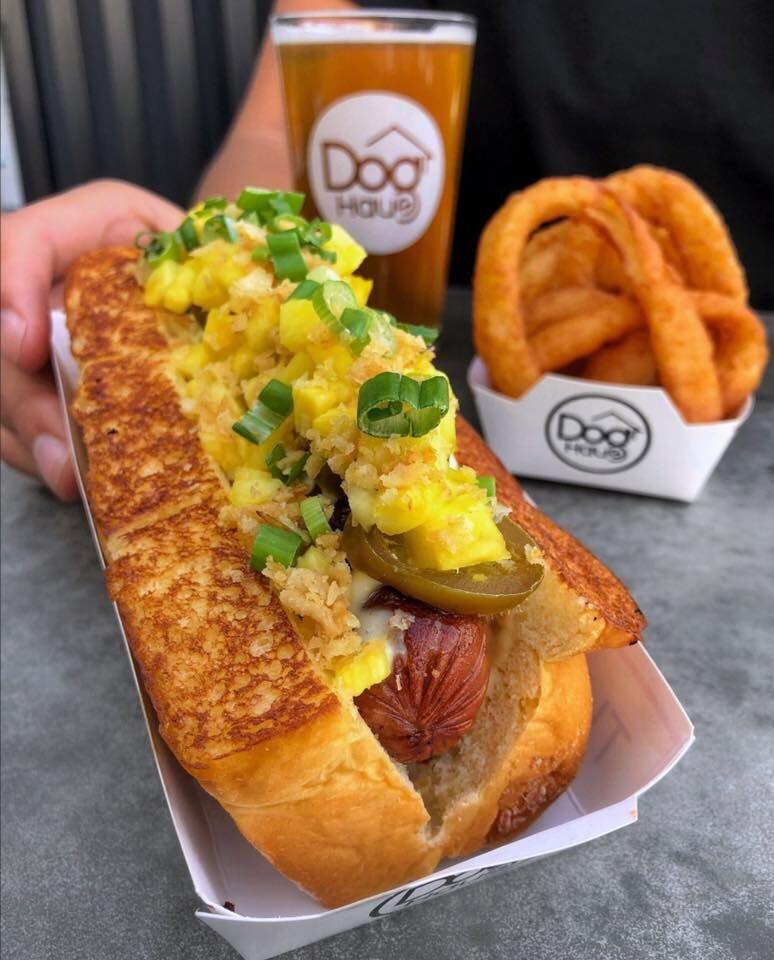 Dog Haus will enter Wisconsin after signing a five-unit area development agreement with new franchisee ROC Ventures, led by President Mike Zimmerman. ROC plans to open its units in the Milwaukee and Waukesha areas, with the first set to open in the summer of 2022 at the multimillion-dollar Ballpark Commons development, a mixed-use entertainment district in Milwaukee. That Dog Haus restaurant will be part of the Luxe Golf Bays entertainment center development.
Brooklyn Dumpling Shop signed a pair of multi-unit agreements to expand its footprint in the New York market. Jov and Jo Vanguard of The Execs Hospitality Group signed on to bring five units to Queens. And Imer Cami will open two locations in Staten Island.
PetWellClinic, a walk-in veterinary clinic franchise, inked a five-unit agreement for locations in southern Orange County, its first deal in California. Scott Volk, a 30-year veteran of the clinical research and consulting industries, is the franchisee.
Fleet Clean USA, a mobile fleet vehicle washing franchise, signed an agreement with owners Kirk and Doug Walker to expand the brand in the Indianapolis area. They will operate Fleet Clean in 11 counties throughout that market. The company also signed a multi-unit franchise agreement with Paul Dupervil for the entire state of Connecticut.
Wow Wow Hawaiian Lemonade is filling in its footprint in Arizona, signing a three-unit agreement with Angela Schofield to bring gourmet lemonade stands to the greater Scottsdale area. She plans to open her first Wow Wow location in the Old Town area of Scottsdale by the end of 2022, and will then expand to Gilbert and Chandler.
International Development News
Qdoba Mexican Eats will expand in Canada, signing a multi-unit franchise development agreement with Harsh Modh to bring five locations to Ontario, Ottawa, Cornwall, Cobourg and Kingston. Modh has a background in international manufacturing and export businesses, and he is managing partner of a retail pharmacy chain. His first Qdoba is expected to open in the fourth quarter of 2022.
Wayback Burgers signed a master franchise agreement with WB Burgers Asia Inc., the publicly traded holding company of WB Burgers Japan Co., to open 60 locations within 20 years. WB Burgers Asia was formerly known as Business Solutions Plus Inc. and changed its name to WB Burgers Asia in July 2021. Its first Wayback unit is expected to open in Tokyo in early 2022. The company also acquired the right of first refusal to become the master franchisee for eastern Malaysia, Taiwan, Indonesia, the Philippines, Vietnam, China, India, Korea, Thailand and Singapore.
Nathan's Famous is expanding in Saudi Arabia, starting with seven kiosks, including locations in Riyadh Winter Wonderland, Riyadh City Boulevard and Combat Field Zone. The company plans to open three more kiosks in the coming weeks.