A drive-thru coffee concept that's been quietly growing locations—and sales—in the southeast is turning its attention to franchise expansion.
Ellianos Coffee, launched in Lake City, Florida, in 2002 by Scott and Pam Stewart, has 20 locations in Alabama, Florida and Georgia, and while they've been franchising their double drive-thru coffee shop model since 2003, it wasn't until recently that they decided to push franchise growth.
"It's an older franchise with good structure and good bones to it," said Scott Stewart. "We started putting more meat on the bones the last couple of years."
That "meat" has come in the form of improved operations alongside numerous "tweaks," as Vice President Mike Stewart put it, to things such as the menu, vendor contracts and pricing. Mike, who with his brother, Chad, joined their parents in the business several years ago, also spearheaded a store design and branding update.
"A huge part of it was the building design itself," said Mike of the new format that slightly increased the size of the box to about 700 square feet to allow space for new equipment. "We made it a lot more upscale." 
When Scott and Pam brought the first double-sided drive-thru to their community after being inspired by their travels in the Pacific Northwest, the kiosk model for specialty coffee was still in its infancy. The segment has since exploded, with the likes of Scooter's Coffee (300-plus units), Biggby Coffee (250 stores), PJ's Coffee (about 120 units), The Human Bean (100-plus stores) and Ziggi's Coffee (30 stores) all angling for a share of the market.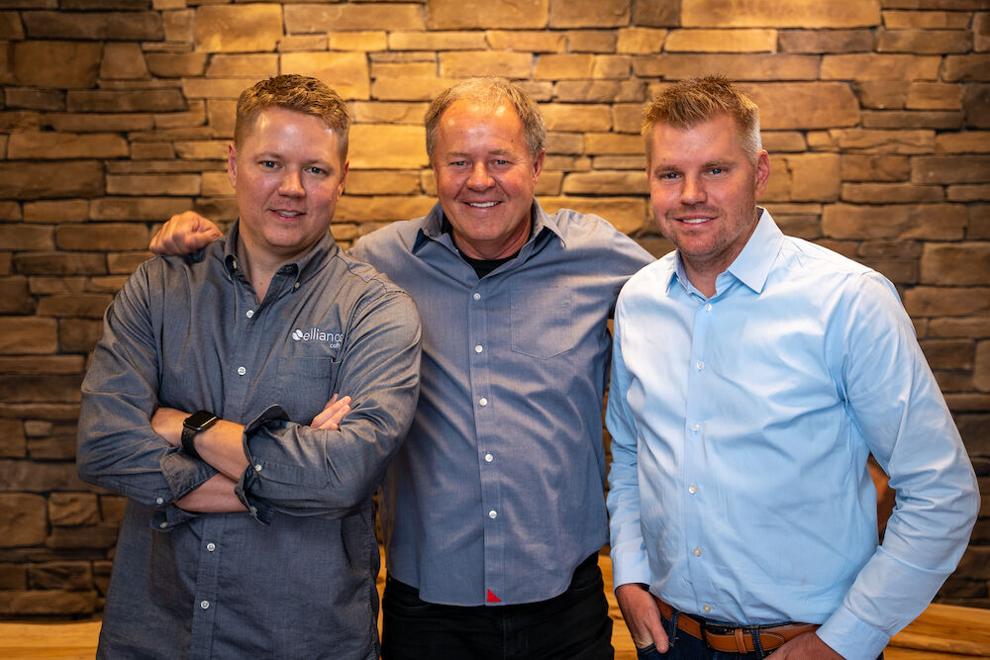 Scott, who draws on his decades of experience as a Little Caesars franchisee who at one point had 23 stores and now operates five, said where Ellianos stands out is its focus on quality and profitability. "Mike helped a lot with getting the stores to be more profitable," said Scott in reference to the aforementioned tweaks. "That all drove bottom-line profits" and put Ellianos in a better position to attract franchisees.
"When you're making money, you're happy," continued Scott. "When you're not making money, you're not happy."
Average gross sales for Ellianos Coffee stores in 2020 were $875,307. That's higher than Scooter's, at $637,104 in average sales from its kiosk locations, and Biggby, at $759,379 from its drive-thru units, according to Item 19 of their respective franchise disclosure documents. The Human Bean, meanwhile, reports average sales for 13 company-owned stores were $828,448 in 2020; it doesn't disclose financial performance information for its franchise locations.
"We don't pretend to be the cheapest. We don't discount a lot," said Scott of Ellianos Coffee's pricing structure. "Our tagline is 'Italian quality at America's pace;' Italians are known for high quality."
The products on Ellianos' menu, such as the Tuscany Toffee latte and Venetian Vanilla Crème caffé breve, are "true, real espresso drinks," noted Mike. "No powder, no premix. It's all made in house."
Volume is also driven by those double drive-thrus and a total service time of two minutes, which when combined with its specialty products makes Ellianos an effective model, said Scott. "It can't be cheap and it can't take a long time," he said of what customers want.
"We started this in a small town of 20,000 people and said, if it can work in this town, it can work anywhere. And it does," continued Scott. "We want to be the local coffee shop where people are glad we're in their neighborhood."
As it looks to grow in its home state of Florida, plus Georgia, Alabama, Tennessee and the Carolinas, Scott said it's important to him that franchisees who join the system see Ellianos as an opportunity to build a long-term relationship with the brand and the Stewart family.
"We want to maintain that feel as we grow," put in Mike. "We don't ever want a franchisee to feel like they're another number."
The cost to open an Ellianos Coffee franchise ranges from $340,000 to $575,000, including a $25,000 franchise fee.