The multi-unit agreements keep coming for Slim Chickens, which with recent signings added 59 locations to its development pipeline. The chicken chain signed a 32-unit agreement with Thomas Barnett and Shane Jacobs of Barnett Management to develop the concept across Arizona. The Phoenix-based group operates more than 50 Burger Kings throughout the state and previously developed 24 Good Egg and Eggery restaurants before selling those operations in 2014. Slim Chickens will also open locations in Ohio and Kentucky after signing an 18-unit development agreement with Dominic Gatta and Jeff Bedlion. The duo, who are also developing and operating Freddy's Frozen Custard and Steakburgers throughout Ohio, plan to open Slim Chickens in Cincinnati and Dayton and in northern Kentucky. In Iowa, franchisees Jeff and Leanne Brands signed for nine locations and will open Slim Chickens in Des Moines, Cedar Rapids, Iowa City, Waterloo and Cedar Falls. The two own and operate more than 20 Taco John's restaurants throughout central Iowa with business partners Bill and Lynne Byrne.
Freddy's Frozen Custard & Steakburgers has four new multi-unit agreements that will add restaurants in Illinois, Louisiana and North Dakota. In suburban Chicago, existing franchise group AC Mehr & Associates will develop eight units across the Schaumburg, Arlington Heights, Lake Zurich, Crystal Lake and Wheaton areas. Another group, M&M Custard will also open Chicago area locations with a focus on the western and southern suburbs. M&M signed for 12 locations, starting in Naperville, Aurora, Bolingbrook, Orland Park and Joliet. New franchise group Crispy Patty will open four restaurants across Louisiana in markets such as Shreveport, Bossier City and Alexandria. BOTL International, a group based in Canada, signed to develop five Freddy's locations in North Dakota, in Fargo, Grand Fork, Minot and Bismarck.
Taco John's signed the biggest franchise agreement in the brand's history, a 50-unit deal with Grand Rapids, Michigan-based Meritage Hospitality Group. Meritage, which will start by developing Taco John's in western Michigan, is the largest franchise operator of Wendy's restaurants, with 345 stores. As part of the Taco John's agreement, it has the option to open another 150 units.
Dickey's Barbecue Pit is making a development push into the Northeast, signing an agreement with Chaac Foods to open 48 restaurants in five years. Luis Ibarguengoytia is CEO of Chaac Foods, with Gauge Capital as the private equity firm backer in a 75/25 percent partnership, with Ibarguengoytia holding the minority stake. Chaac Foods also operates 140 Pizza Huts and earlier this year inked an 80-store agreement with Bojangles.
El Pollo Loco will extend its footprint in Northern California after signing a new agreement with existing franchisee TWS Restaurant Corp. for nine locations. TWS, owned by Manuel Perales, already operates 27 El Pollo Loco restaurants in the region and will develop new units in the San Francisco Bay Area and Sacramento. Perales got his start in the system on the corporate side as a manager and later moved into training, operations and franchise consultant roles before becoming a franchisee in 2000.
Mici Handcrafted Italian signed its first franchise agreement as the concept with six units in Colorado pushes growth. Lucas Farnham and Dave Doty will develop 30 locations of the fast-casual brand in the Phoenix region. Farnham operates Black Bear Diner and Smashburger locations in Colorado; Doty is a former Black Bear and Smashburger franchisee who is now on the Mici board of directors.
Edible is growing with existing franchisee ANZ Hospitality, signing a seven-unit agreement with the Philadelphia-based hospitality company. ANZ has three Edible stores in Indiana. The new agreement will add Edible stores to the Philadelphia market. In addition to its hotel and motel operations, ANZ, led by Nilita Patel, Manisha Patel and Jimmy Shah, is also a franchisee of Hoots Wings, signing a 16-unit deal with the fast-casual chicken concept earlier this year.
Bojangles will add to its presence in Georgia after signing an agreement with former Popeyes executive Greg Vojnovic and his Cedartown Chicken group. The agreement for 11 new restaurants in western Georgia also includes the acquisition of seven locations from former Bojangles franchisee Robinson Holdings. Read more about Vojnovic's expansion plans.
Dog Haus inked franchise agreements in Indiana and Michigan for a total of seven new locations. Franchisees Karen and Jon Riddle will open five locations in southern Indiana and the greater Louisville, Kentucky, area. As owners of Derby City Chicks, their Floyds Knobs, Indiana-based company, the Riddles are also Chicken Salad Chick franchisees and brought that concept's first restaurant to Indiana in June 2020. In Michigan, franchisee Krage Fox signed for two units and will open Dog Haus in Grand Rapids and Kalamazoo. Fox also operates four Dickey's Barbecue Pit restaurants in Michigan.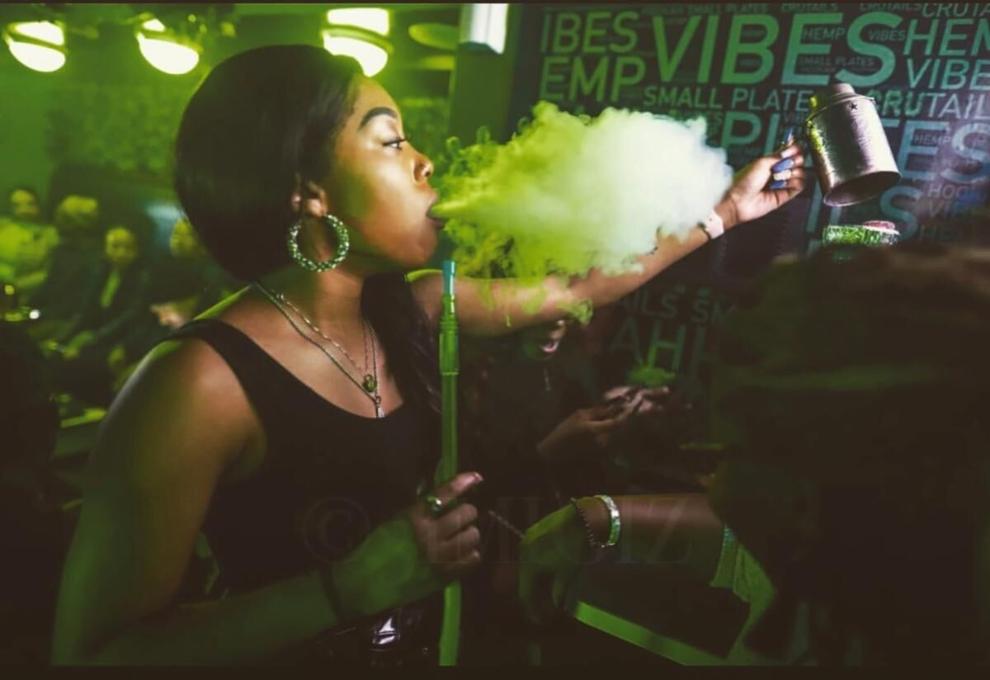 Cru Hemp Lounge signed three multi-unit development agreements to open a total of 40 locations of the hookah lounge chain across six states. Mario Harper signed on to open 20 locations across Texas, Oklahoma and in New Orleans, while in Las Vegas, Jasmine Fox signed for five units. Dimitri Parker is the franchisee expanding Cru in North and South Carolina, where he has an agreement to open up to 15 locations.
Brooklyn Dumpling Shop signed its first multi-unit agreements in Texas, for five locations in the Dallas area and at least five stores in the Austin market. Sam Cole is the franchisee in Dallas and has a background in marketing and technology, most recently working as VP of business for digital payment solution company Shieldpay. Franchisee Alex Liebert will develop dumpling shops in Austin.
Perspire Sauna Studio is entering the Chicago market, signing a multi-unit agreement with Steve Braverman. Braverman will open three Perspire locations in Chicago's western suburbs, starting in Downers Grove with a studio already under construction.
Zips Dry Cleaners signed a development agreement with franchisees Ron and Rose Cappello and their RR2 Clean Raleigh company to open 10 locations in North Carolina, across Wake and Durham counties and in Chapel Hill. Ron Capello has 30 years of commercial real estate experience with a focus on retail and will oversee development and day-to-day operation of the Zips business.
Main Squeeze Juice Co. signed an agreement with husband-and-wife duo Alex and Madison Kamakas to open at least four locations in the St. Louis area. Their first store is set to open in the Central West End neighborhood later this year.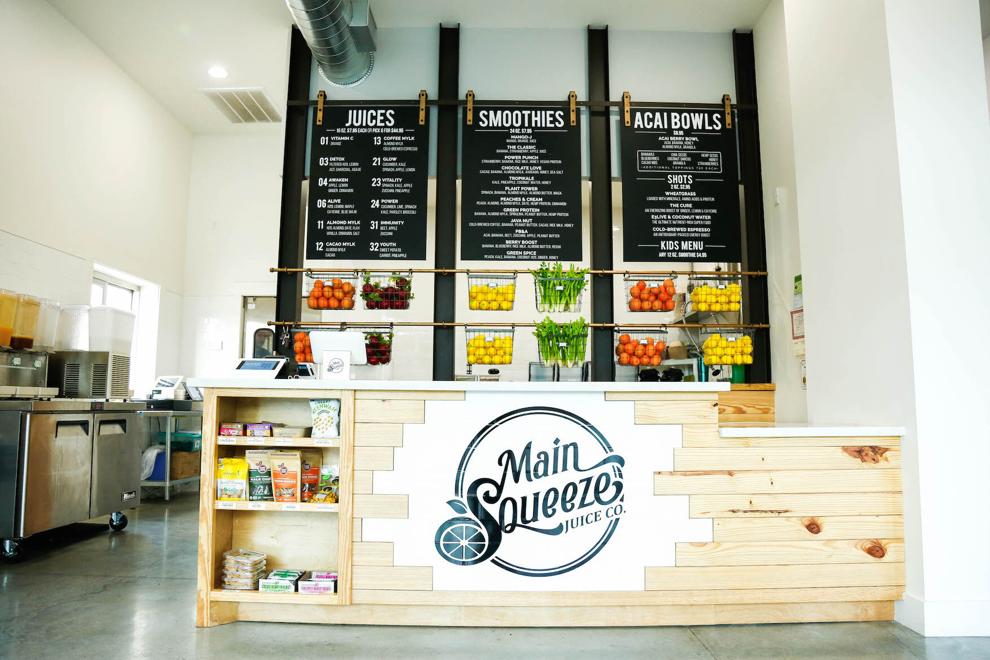 Noodles & Company signed a four-unit agreement with Carlos Hill, the president of Tsunami Enterprises, for locations in Texas and New Mexico. Hill plans to open his restaurants in El Paso and Las Cruces, with the first scheduled to open in fall 2022.
Green Home Solutions, a franchise focused on indoor air quality and whole room disinfection services, signed four multi-unit franchise agreements with operators in three states. In Indiana, Ben White signed on for three units in the Indianapolis market and Brent Hernandez will develop two units in South Bend. Opening two locations in Des Moines, Iowa, is Mike Murtha. And in the Chicago area, franchisee Jim Blandi has his three units open.
Roll-Em-Up Taquitos will expand its Southern California footprint via a five-unit development agreement with Ray and Leilani Libang, who will open restaurants in Orange County. The Libangs are healthcare providers who own and operate five nursing facilities in Orange County. Their Roll-Em-Up locations are planned for Costa Mesa, Fountain Valley, Huntington Beach, Irvine and Newport Beach.
Bad Ass Coffee of Hawaii inked three separate three-unit agreements for a total of nine locations in California, Minnesota and Virginia. Richard and Michelle Lee are the franchisees in Virginia, and through their L2 Ohana Café company will start development in Alexandria. The Borba family, through their Bica Borba company, will open Bad Ass Coffee shops in Orange County, California, while in Minnesota, TTB Holdings started construction on its first location in Rochester.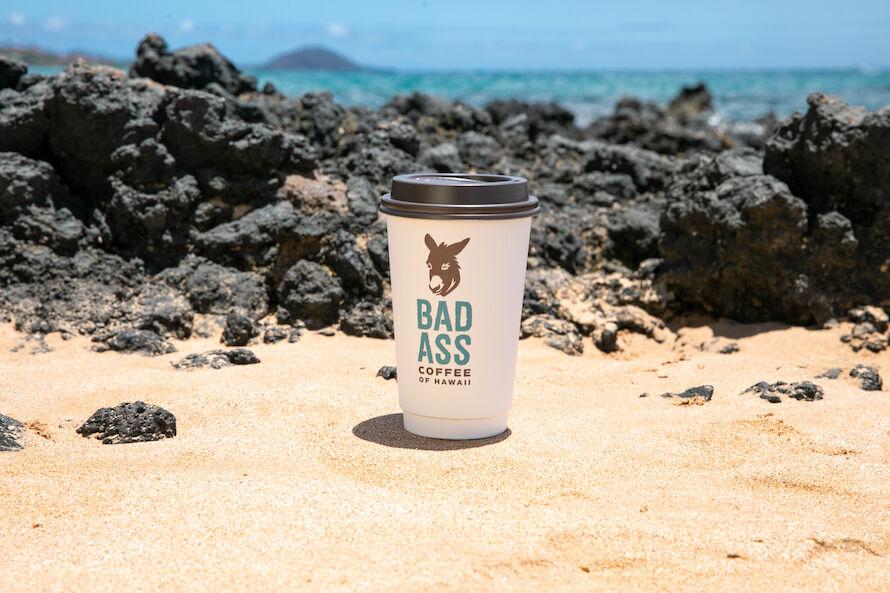 Tide Cleaners, a dry cleaning and laundry service franchise, signed its first multi-unit agreement in California. Franchisees Jon and Megan Mut, owners of Clean Rock Ventures, will open five locations in the San Fernando Valley area of Los Angeles County. The Muts also run their own construction company, Boswell Construction. Tide Cleaners is franchised by Agile Pursuits Franchising, a subsidiary of Procter & Gamble and the makers of Tide laundry detergent.
Mr. Brews Taphouse signed an area development agreement with franchisee Brad Potts for five locations in Florida, starting in Venice with a location next to the Atlanta Braves' new training facility. Potts, who retired to Florida and wound up being neighbors with Mr. Brews CEO Steve Day, will open his first restaurant in spring 2022.
Pizza Inn is expanding its footprint in North Carolina with existing franchisees Prakashkumar and Sarah Solanki. The two operate one buffet location and signed on to develop four more, starting in Lincolnton.
Mountain Mike's Pizza signed its first agreement in Texas, this one for three locations in the Dallas-Fort Worth area. Franchisees Hector Haget and Khris Tate, who formed Jefe Pizza, will open restaurants in Collin County, including in McKinney and Frisco.
International Development News
Subway is reentering the Indonesian market after pulling out in the early 2000s. The sandwich giant signed an agreement with PT Sari Sandwich Indonesia, a subsidiary of food and beverage retailer PT Map Boga Adiperkasa, to open restaurants throughout the country. The first restaurants are slated for the greater Jakarta region later this year.
Itself a part of PT Mitra Adiperkasa, which operates more than 2,300 retail outlets in 79 cities in Indonesia, PT Map Boga Adiperkasa has more than 590 stores across 33 Indonesian cities and operates brands such as Starbucks, Pizza Marzano and Krispy Kreme. The group is led by President Director Anthony Cottan.