You just started with Five Guys when the Great Recession hit, what got you through that?
The short list is, we were not debt heavy going into it. Then it became a risk assessment. We're cautious, but not risk averse. We leaned into it and saw all sorts of deals that didn't make sense. But then landlords made better concessions. Lending was not friendly, but then rates dropped.
How important was the brand strength?
In the beginning, you'd walk into a landlord and they'd ask if Five Guys was a tire shop—it was not a household name. In 2008, it wasn't much better. But Five Guys somewhat thrived through that period, they grew and leaned into it, too. With that model and their unit economics it was really attractive to banks. They said, 'It's simple, doesn't cost a lot to build and flows a lot to the bottom line.' So, guys like me who didn't have a lot of experience on the operating side, I could deal with a Five Guys but maybe not an Applebee's. Nothing against them, but it's more complex. The brand itself and the family were credible, and the people that were repping the brand, at that time Fransmart, were also very credible.
There's a lot of talk about real estate opportunity going forward. How do you see it?
One thing you see a lot in good times, in a mature low-supply environment, a lot of times no-names won't even get a meeting with the landlords. In this kind of down environment, they start to look twice. You might even be able to take over a cheap place and convert it. If I were an emerging brand, that's what I'd look for. I'd go look at places I'd never look before because I could get an audience and use that as a platform for growth. That's the model we used 2008.
What emerging brands often settle for is that B site because it's cheaper and they want cheaper rent to build up operating income. I think that's a mistake. If you lean into it, you're paying a lot of rent in a normal environment, but the upside is better. In this environment, you may be able to negotiate even better economics and then you have a real advantage. We also gave ourselves a lot of protections that landlords didn't give you in good times. Maybe they will do that again now.
What was the turning point back then?
It was really two things. Money became more accessible. In 2010 or 2011 money became more accessible and the economy started to blip up and you felt it in sales. It wasn't constantly comping down anymore. For a while it was comping down and down and you're just trying to stop the bleeding.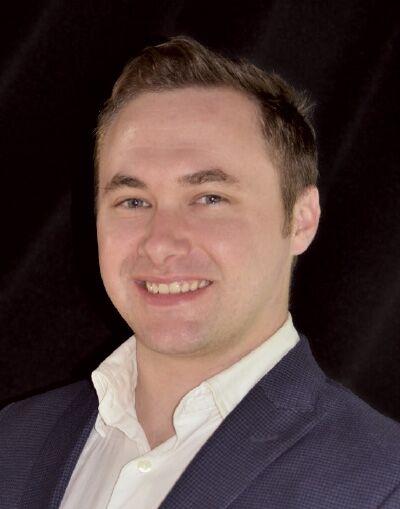 Everything came in tandem, money got more accessible. And in many stores, we started seeing comps going up. Then you started seeing development around you. Some of the centers we went in, there might have been two or three openings. By 2011 or 2012, the entire center was built out. We felt pretty good about getting the endcap space, the space we wanted. That's when the risk we took started to feel good. But it was a couple of tough years.
What is your guidance for debt in this time?
I think one of the things we were comfortable with was our capital, we didn't go in undercapitalized. We hedged our risk by keeping our debt position responsible at 70 percent or less of capital expenditure was debt. Usually, it was 50 to 60 percent that gave us some comfort. I got into loans I could manage. I'd factor in 20 percent down from here, mentally, and build the pro forma from there. If I overperform, great.
Any final thoughts?
You see an environment like this maybe once in your lifetime and there's a lot of bad to it. But what we did and are trying to do is parse through that and make it into something good for us and the people who work for us. That's how we're approaching this.