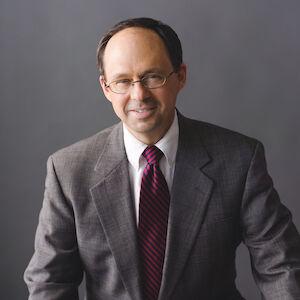 Jim Holthouser joined Focus Brands as CEO at a perilous moment—in February, just weeks before widespread lockdowns to control the pandemic crushed the economy. Eight months later, the former EVP of global brands for Hilton is embarking on an ambitious plan to acquire restaurant chains.
"I've been through a few of these. We've all managed our businesses through 9/11 and through financial meltdowns, the odd recession here and there," he told Franchise Times in an interview in late September. "So while I was new to the industry, again, everybody who's been in business long enough has learned to manage through these things."
Holthouser made key promotions and appointments to his management team in the eight months since taking the post, including most recently adding Dawn Ray as Focus Brands' first communications chief. 
He acknowledged it wasn't easy. "We had a few scary weeks where we had to send people home, we had to furlough and lay off some people. We had no idea how long this would be," he noted. "But after that, the gift was two-fold. 
"One is, this gave me a chance to bond with my executives very, very quickly. Basically, we were in the foxhole together from almost the start. Friendships and relationships, they're products of common experience. We had a big common experience from the get-go."
 The second part of the silver lining: "We had time. Typically when you're running a big franchise organization we're all going to conferences all the time; you're on panels; there's a steady stream of franchisees in the building, there's training. All of that abruptly stopped for a while. That allowed me the time with the executive team to chart the course of the company."
Holthouser plans an acquisition strategy for Focus Brands, to be detailed in the November/December issue of Franchise Times. Seven brands with more than 6,000 units are under its umbrella now, including Jamba, Auntie Anne's, Cinnabon, Moe's Southwest and McAlister's Deli. He would like to at least double that in his time as CEO, to 13,000 or 14,000 units. "We need a great burger brand. We need a chicken brand," he said, adding to his wish list tacos, pizza, coffee and perhaps "health-conscious" brands like salads or Mediterranean.
"There is a need for scale to survive, and COVID has done nothing but accelerate that," said Holthouser, who said foodservice is "eerily" like the hotel business was 20 years ago, with many, many regional and local players that have today consolidated under a handful of mega-hoteliers.
As for current brands, he says Focus's restaurant chains—McAlister's Deli, Moe's Southwest and Schlotzsky's—are "doing really well. Pretty much their recovery is nearly complete," he said. "The reality in this day and time is, even when dining rooms closed, restaurants still were open for business. They were able to pivot, they did curbside. Luckily our brands went into this downturn with apps and websites, so we were prepared for a big shift to digital."
Most of its Schlotszky's locations have drive-thrus, which proved a boon. Although the restaurants "definitely" had some pain, all three brands today have comp sales equal to a year ago, he said.
"Then the opposite side of the perspective" are the mall-based brands. Pretzel seller Auntie Anne's "was among the most hard hit, simply because malls closed. Cinnabon fared better, because only about a third of its locations were malls," he said. "Auntie Anne's, when they reopened, traffic has been very gradually rebuilding. On a comp store basis, we're seeing numbers that are approaching where we were a year ago. We're starting to see the recovery."
Acquired in 2018, Jamba "is one of our highest potential growth vehicles in the company," he said, adding "there was quite a lot of work to do when the brand was acquired," especially in menu re-engineering and "sharpening the position of the brand" toward health and wellness rather than sweets and treats.
He says simply: "I can't help the cards that I'm dealt. All I can do is play the cards as well as I can."