Brent Berridge spent the last 13 months of his active Marine Corps days serving in a tiny camp in South Korea—"an old converted horse stable"—called Marine Expeditionary Camp Pohang, now renamed Camp Mujuk. After his four years of duty were up in 1998, Berridge spent 20 years at Dow Chemical as a project and maintenance manager but always thought "if the right thing comes around, I would love to be my own boss."
One in seven franchises is veteran-owned, which generates more than $41 billion in GDP, according to a study conducted for the International Franchise Association. Berridge nearly signed with an insurance agency franchise in 2015 but changed his mind last minute. When he came across the Pool Scouts brand in December 2017, all he knew about the pool industry was how to take care of his own backyard pool, but he liked the professionalism he saw at Pool Scouts. It was also a financial and geographic fit; plus, it sounded fun.
"You're hopefully bringing some joy and relaxation to your customers with swimming pools, and it's a big difference between swimming pools and insurance in my mind," Berridge said. He brought Pool Scouts to the Houston area in 2018, starting in Sugar Land; he now has three locations open with a fourth on the way.
"I talk to a lot of vets, and I don't care if you're Marine Corps, Navy or Air Force, the military provides you the mindset that you have a job to do, and you need to accomplish that mission by adapting and overcoming," Berridge said. "I really think the military does a great job of instilling in people the mindset to figure out what the issue is, find a solution, and implement that solution."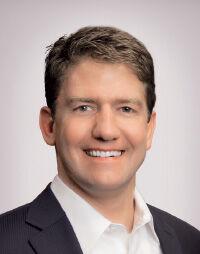 Dan Drummond, owner of The Little Gym of Cave Creek in Arizona, graduated from the Air Force Academy in 1989 and became an Air Force instructor at 21, teaching his peers.
"It was a bit of a challenge. I had to know my stuff a bit better, but I really loved that. I use some of that instruction now when teaching and instructing little kids," Drummond said of running a kids gym franchise. "It harkens back to a day and time where I did something I really enjoyed, and I tap into that aspect of coaching once again."
He held various Air Force roles, including an intelligence officer at the Pentagon. He learned from Michael Hayden, retired Air Force general and former director of the NSA and CIA, how to reduce complex topics to their core and relay information.
Drummond later spent 20 years in corporate marketing roles, crossing into restaurants before opening his Little Gym in 2018. "Now I flip babies for a living," Drummond said. "I look at it as going from the board room to the playroom."
"One thing I found helpful with my focus on leadership training was how to be calm under fire, if you will," he continued. "And I think the combo of military and corporate worlds hopefully set me up for success in this endeavor."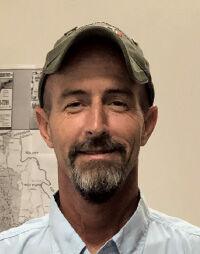 Mike Jeffrey is an Army combat veteran who survived multiple explosions in Iraq. Medically retired in 2012, Jeffrey returned home but was considered disabled and unemployable because of back and head injuries. His situation took a toll on his mental health.
"I sat there like a bump on a log. I tried to find stuff to do, and I was never one that believed in PTSD, but it's real because it hit me like a ton of bricks," Jeffrey said of post-traumatic stress disorder. "Then Daniel McCubbins, who owned a Louisville Mosquito Authority, came to me because he knew I was sick of not doing anything, and gave me the opportunity to invest into something that could give me something other than living off a disability check."
Though nerve-wracking at the beginning, Jeffrey knew Mosquito Authority was veteran-friendly, and like Berridge and Drummond, thanks the military for developing his leadership skills.
"I always try to have a battle plan. Before you go out in battle, you have it all planned out," Jeffrey said. "I always tell these guys just like I told my soldiers, shit's gonna happen. All we can do is smile and go with it, do our best to push through it, because at the end of the day, we gotta make our customers happy and make sure things are done right, and take care of each other."