It was a beautiful January day near Asheville, North Carolina, with the sun rising over the mountains and shining on Franny's Farm, said Jeff Tacy, CEO of Franny's Distribution, painting a pretty picture with words.
Starting with a hemp farm in 2017, the operation now includes a manufacturing facility to create products containing CBD, a non-intoxicating cannabinoid found in hemp; a distribution center; and Franny's Farmacy, CBD dispensaries with two corporate stores and six franchises sold so far.
Franny Tacy, Jeff's wife, initially had a desire to grow a crop to help other farmers, "since we saw tobacco almost going away" in the region, Jeff Tacy said. They planted hemp for fiber first, in 2017, then expanded into the cannabis business when the U.S. Farm Bill in 2018 allowed its production for that purpose.
"We prepped our field and planted our cones and I said, All right, we just spent $30,000. How do we make our money back?" said Jeff Tacy, also recalling Franny's response. "She said, I dunno." He began looking for options.
The Tacys opened the first Franny's Farmacy in Asheville in September 2018, then the second in Huntington the same year. Next came a distribution center, to supply the dispensaries and a growing online retail business.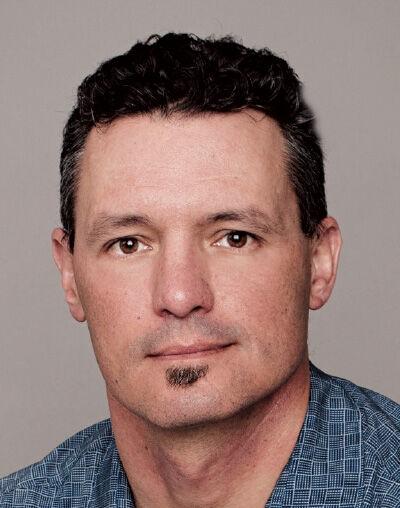 "It was a good few months of beating my head against the wall and I said, screw it, I'm going to build a manufacturing plant" that is GMP compliant. "I ended up buying out a topical company and then employing them full time.
"We got manufacturing up and running in March of 2019. It took a lot to get all our recipes and chemistry correct on all our products. We have a tincture line, a topical line, a children's line, a pet line, a men's line, a women's line," he said.
"Our brand went from a little, local Asheville brand into a regional brand and now we're effectively stretching across the nation," he said. "Our push now is to get into new markets and develop more awareness and keep building more market share." Range of investment is $110,000 to $140,000 to open a Franny's Farmacy.
Franny's is far from alone in the CBD-from-hemp business, which purports to offer multiple health benefits without the "high"-inducing THC found in marijuana. Franny's is banking on the control of its entire supply chain and a reputation for high quality as its distinguishing factor. Plus there's room. "If you've watched the pace of this industry, we're seeing a thousand percent growth quarterly," he said.
Jeff Tacy says his farm background includes "a decently sized dairy farm for part of my life, and I went to college and became a city slicker." As for Franny: "She started getting an itch of wanting to get a farm going."
Next came the animals. "We had a donkey. We've been big into heritage chickens. We've had sheep all along. We've raised turkeys for quite a few years and we've got a couple of cows, and we do goat yoga on the farm."
Franny Tacy put her love of the farm simply. "I call it the bowl of heaven," she said. "It's a beautiful thing to watch a seed grow."
Added Jeff: "You don't have any noise pollution. You don't have any light pollution and you've got fresh air. So it's a lot of work," but it's worth it.
"Just knowing that if the grid went down or whatever it was—not that we're preppers or anything," he said, meaning people who prepare for the imminent end of the world. "But we'd be able to sustain ourselves."