Before joining Fyzical Therapy and Balance Centers in 2018, growth had been stagnant at Marc Phillips' physical therapy clinics for three years. "We'd sort of plateaued," said Phillips, a physical therapist who with two partners had seven clinics in Colorado's Pueblo and Colorado Springs areas. "That's part of what caused us to look at Fyzical."
Phillips ultimately converted his seven Falcon Physical Therapy locations to Fyzical and since then, "we've grown every year. We even had mild growth in 2020," he said. Designated an essential business in his state, Phillips never had to close his clinics, and while clients postponed appointments and referrals dropped because doctors weren't performing knee repairs and other surgeries, business began improving by June.
"By October, we were back to pre-pandemic levels," Phillips said, as he noted the addition of a balance program helped boost sales overall since the conversion and was another reason why he and his partners decided to switch to Fyzical. His clinics previously focused on orthopedic work; balance issues, meanwhile, are big business in healthcare and Fyzical provides therapies addressing dizziness, vertigo, concussions and other vestibular disorders.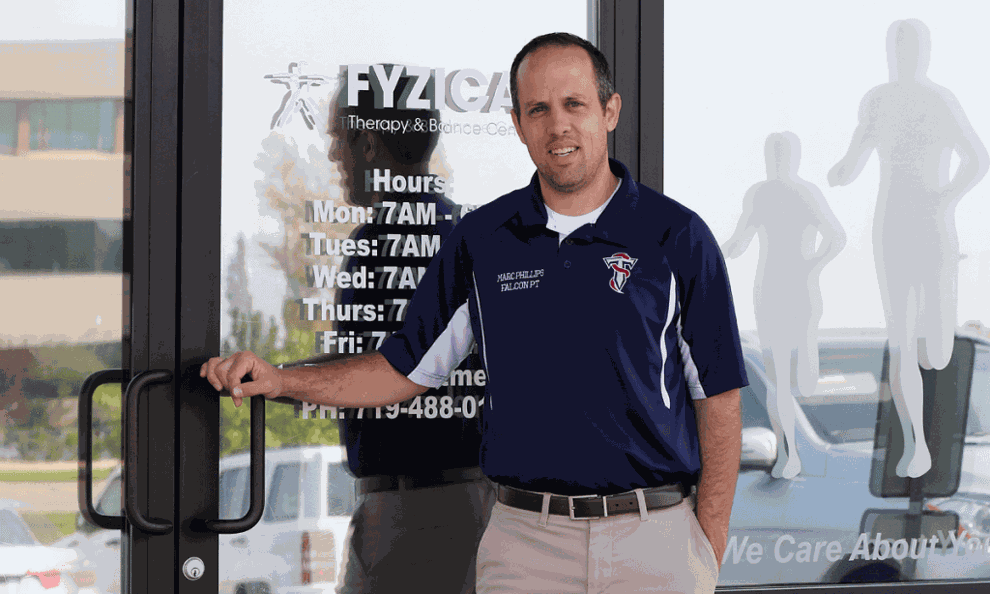 "The demand's always been there, it's an underserved population," said Phillips, and older adults in particular are affected by balance issues that can lead to injuries from falls. His Fyzical clinics partner with the local YMCA to provide educational programs for older adults. "The need is there, it's just a matter of letting them know we provide it."
Karla Mazza and Chris Bailey own two Fyzical Therapy and Balance Centers in Pennsylvania, one in Corry that they converted in 2016 and a new location they opened in Erie in 2019. Like Phillips, they said the addition of balance services provides another way to target new groups of clients while also marketing orthopedic and other rehabilitation therapy.
"They're a first-mover in that realm," said Mazza of the balance-focused offerings. Fyzical also gives franchisees the opportunity to offer specialty, cash-based services such as deep tissue laser therapy. "Nobody was doing those things."
Bailey, a physical therapist who before switching to Fyzical ran a private practice with his father, said patient volume decreased dramatically, by more than 50 percent, in the early weeks of the pandemic, but by summer was trending upward. Even with a second wave of COVID-19 cases in late 2020 their clinics were profitable last year, and Mazza noted 2020 sales in the Erie market were higher than 2019.
In Item 19 of its FDD, Fyzical reported average revenue growth of 40 percent for franchise conversions. Average gross revenue for franchise locations was $1.12 million in 2019. Mazza, who's COO for her and Bailey's clinics, said their conversion unit increased revenue 30 percent in its first year under the Fyzical flag and an additional 50 percent the following year. She stressed, however, that revenue growth doesn't come simply from changing the name to Fyzical Therapy and Balance Centers.
"It's 100 percent the franchisee's responsibility to learn the tools and put them to work," said Mazza, who before becoming a Fyzical franchisee was the marketing director for a franchisee with multiple Burger Kings in Erie region.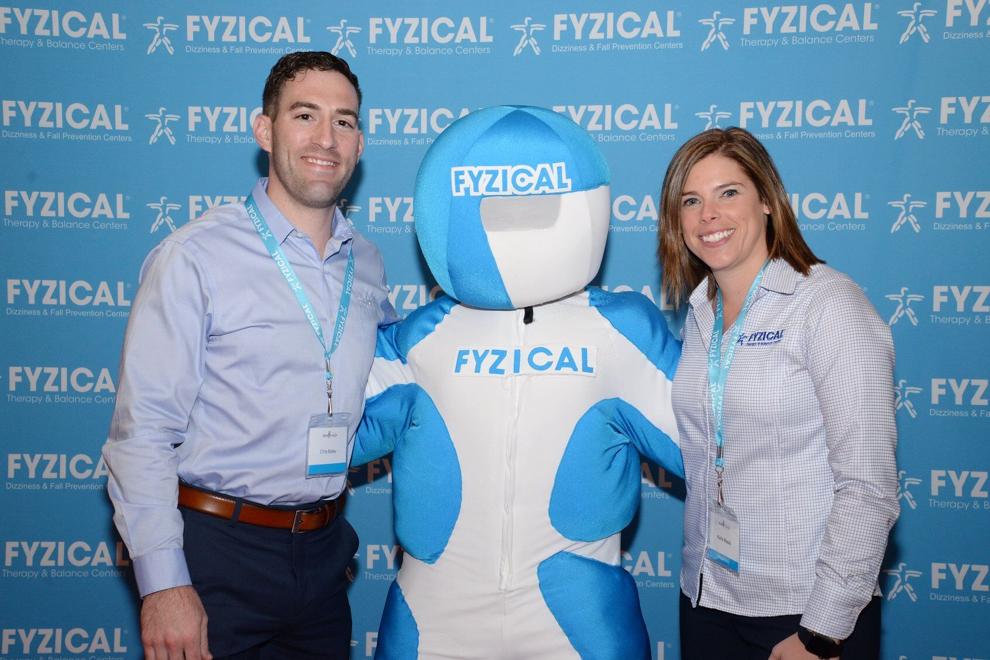 "Fyzical has a really good set of business protocols to help franchisees understand where they are in the business to be profitable," she continued. Clinicians are largely focused on patient care, and Fyzical "helps educate them on the other half, how we keep the lights on."
"Instead of selling Whoppers, you're selling patient care," she quipped. "You have to effectively run the business so you have a business to run."
For Phillips in Colorado, who had watched hospital systems buy up many of the independent clinics, the conversion to Fyzical went smoother than anticipated and allowed his group to "keep our autonomy and still have the bigger brand to back us up." There was some anxiety early on, he noted, as the group spent 10 years building their Falcon Physical Therapy brand, but Fyzical's onboarding process included co-branding for about a year so they could educate the market on the switch. That onboarding process also helped address staff concerns.
"We had some fear that our employees wouldn't appreciate that we were moving to a different model, that they would think we're becoming part of a big corporate company," Phillips said. Fyzical's conversion program included a slideshow to explain the benefits to the staff, plus a full slate of marketing materials helped highlight the local owners.
"I feel like we have a Swiss Army knife at Fyzical," he continued. "We call and they have a tool for everything we need."
The cost to convert an existing clinic to a Fyzical center ranges from $32,250 to $159,500, while the investment to develop a new center ranges from $87,750 to $314,00. That new center cost increases to between $112,750 to $364,000 for franchisees who aren't licensed physical therapists and or those who need to hire a licensed therapist as the clinical director.
Brian Belmont, CEO of Fyzical since 2018, said conversions have largely driven the brand's growth and now he's seeing more owners open their second and third new center. Franchisee interest from an investor position is also increasing, he said, versus owners previously coming mainly from the physical therapist pool.
"We've had more leads in the fourth quarter and into the first quarter than we've ever had," said Belmont. Based in Sarasota, Florida, Fyzical has 420-plus locations across 45 states.