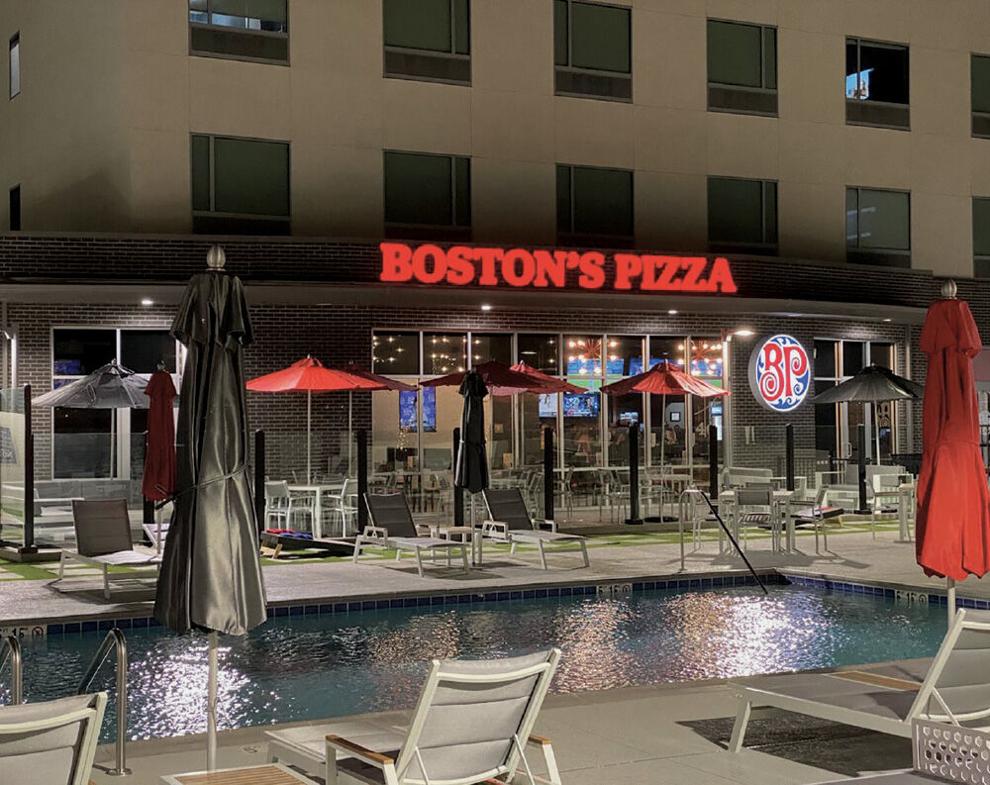 You know that dismal little hotel restaurant and bar. The menu is beige and boring, the beer taps haven't been cleaned in ages and the sole employee isn't winning any service awards.
Why? Hoteliers want to run hotels, not restaurants. That sad restaurant often amounts to a contractual obligation and cost center, e.g., a money pit hoteliers narrow as much as they can.
While Jeff Krivoshen, the chief operating officer of Saskatoon, Canada-based P.R. Hotels, didn't get into hotels to run restaurants, he doesn't like that sad hotel bar either. There just aren't a lot of great options.
"I think a lot of people who are in the hotel business enjoy the room side of it," said Krivoshen. "Most hoteliers don't want to contend with food and beverage. I think a big part of that is that the hotel brands aren't giving hoteliers options and they lack availability of good restaurant concepts to put in a hotel."
When he started working on the company's 12th hotel, a Four Points by Sheraton Hotel property in Yuma, Arizona, the design had a large area for a restaurant. But it didn't have the room count to generate the traffic necessary to support such a large restaurant—a headache for Krivoshen. He and his team came up with a plan to make that space a draw for the wider community. The company inked a deal with Boston's Pizza Restaurant and Sports Bar to fill the space, bring people in and also help make sense of the food and beverage program for the hotel.
Boston's, No. 95 on the Franchise Times Top 400, is growing in the U.S. and is a household name in Canada where its 400 locations are known for upscale casual dining and engaging sports bars. There were already a couple locations in the region, so there was some name recognition in the Yuma area, but it still stood out from the typical casual chains.
It also had systems and procedures for driving traffic and managing the restaurant that Krivoshen didn't have to worry about. Some 80 to 90 percent of the guests at Boston's come from the community at large, he noted. That level of activity turns the notion of the eerily quiet hotel restaurant on its head. Travelers can see that it's fun, it's lively and they want to join in.
"We have some really good visibility off our lobby into the restaurant, so from the time a guest checks in, let's say 4 or 7 at night, they can see all the action occurring in the restaurant," said Krivoshen, making it more likely they'll come check it out. The restaurant is also presented as a standalone space with its own entrance, something he said is "paramount" to drawing customers who aren't hotel guests.
The partnership with Boston's was another factor. The restaurant also handles room service and catering for the hotel's event space, sprawling pool and cabana area.
"They worked with us to tailor their menu to our needs and what they could deliver. For example, Boston's is typically a lunch, dinner and event establishment. We said we need to provide a breakfast option to our guest and the community, and Boston's came to the table and developed a breakfast menu for us," said Krivoshen. "We developed a kitchen that caters to the restaurant, the pool area and also this back-of-house kitchen that services the conference center."
Is this the new model for Krivoshen's company? He said he's open to the idea, and the company has a Burger Theory concept in another hotel that is working well, too. At the very least, he said it could be an opportunity for restaurant brands looking to grow, if they're willing to make the extra effort.
"I would highly encourage brands with a similar format or similar sort of market that they're in to consider working together," said Krivoshen. "I think there are tremendous synergies and opportunities for the right restaurants to work with the right hotels. But it's important in doing so for those brands to have the same values and goals. You're not going to partner an upscale hotel with a flyby restaurant and you're not going to take a Motel 6 and put a Ruth's Chris in it."