Who could've guessed home service brands would grow during a year with a pandemic and stay-at-home orders? The category comprised $8.4 billion in total sales in 2020, up 5.6 percent from 2019, according to Franchise Times Top 400 research. As everyone rushed to spruce up their patios and home offices for those daily Zoom calls, home improvement franchises led the segment with $2.9 billion in sales, up 11.2 percent from 2019.
Archadeck Outdoor Living jumped up to No. 327 and saw 35.7 percent sales growth in 2020, to $74 million.
"We saw increasingly strong consumer demand for outdoor living spaces, which we design and built at Archadeck, as consumers spent more time at home riding out COVID and put an emphasis on home maintenance and improvement," said Chris Grandpre, CEO of Archadeck's parent company Outdoor Living Brands.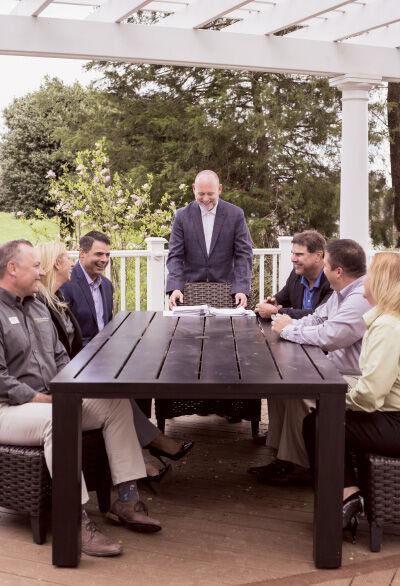 Archadeck opened eight new locations in 2020, and while some of its sales growth can be attributed to franchise development, Archadeck also invested in developing a new onboarding and quick-start program, said Grandpre.
"We found having someone really dedicated to that first 90 to 120 days helping prepare franchisees with pre-training exercises and coming through the training program all work to get businesses to launch right after training," he said. They've seen a faster ramp-up period in new classes of franchisees as a result, which helps the brand scale faster.
Outdoor Lighting Perspectives and Conserva Irrigation are also under the Outdoor Living Brands umbrella, which was acquired by Lynx Franchising in September. As a result of the deal, Grandpre will leave his CEO role to join the Lynx board of directors, Franchise Times reported. 
Roto-Rooter led sales in the broader home services segment with $1.5 billion in sales in 2020, a 6.3 percent increase.
Safety first
Meanwhile, The Flying Locksmiths ramped up sales by 26 percent in 2020, to $47 million. The 88-unit brand outpaced the growth percentage of larger brands in the home improvement space such as Window World at $873 million in sales, an 18.3 percent increase.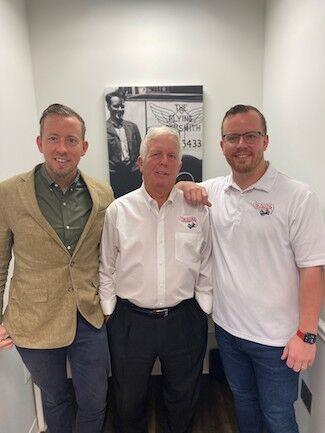 "The pandemic was actually helpful for us, as terrible as that is to say," said Barry McMenimon, co-owner and director of business development at The Flying Locksmiths.
Not only did it give the company the chance to restructure its national teams and update internal software platforms, but "morale for our franchises has never been happier," McMenimon continued, "because we steadily onboarded more resources and opened new avenues for them to tell us and each other what works best while we work on the back end to design what they need to keep working on their business."
What helped the brand recover from a few months of sales declines was focusing on higher ticket projects, such as implementing automatic doors and hands-free devices such as elbow pulls and no-touch access control systems.
"Because we do so much more than just lock and key work, we're agile with our products and fill gaps wherever they need filling," he added. The Flying Locksmiths also added a board-up service to its offerings for other businesses that were closing at rapid speeds during the pandemic, which McMenimon admits contributed "quite a bit to sales just solely through volume."
Another reason for the success is simply because when there are times of unrest, people are looking to beef up their security systems.
"Locksmiths have always been saviors during times of uncertainty," he said. "We come in to make people feel a bit comfier with where they're at and what they're going through. And if a new door and hardware does that—well, that's kind of why we're here."
Electric feel?
While pest control, home improvement, lawn care, HVAC and painting service brands all increased in sales during 2020, electrical franchises decreased by 8.7 percent overall. The segment had $473 million in sales last year, $45 million less than in 2019. Though Mr. Electric and Mister Sparky both grew in sales, Tegg Service dragged the category down with its 18.8 percent drop.