When COVID-19 hit and started making nationwide headlines in March, many companies and CEOs were shell-shocked and simply froze. Meanwhile, CEO David Savitsky and his team at ATC Healthcare Services sprang into action.
Savitsky and his co-founder and brother, Stephen Savitsky, recognized that testing for COVID-19 would be a key factor in helping curb the pandemic, so they organized a new company division called ATC Testing and Screening Services.
"We're not a very bureaucratic company, so when we decide to do something, we put the money, time and energy into it," Savitsky quipped. "We seize the opportunity when it's right, not after the ship has passed by."
The quick launch of services allowed ATC to employ thousands of nurses who otherwise would have been furloughed due to elective surgeries being cancelled.
"We went from not having done this before or knowing anything about" COVID-19 "to diving into the subject and becoming an expert in this and what it takes to provide testing," Savitsky said. "In this ever-changing landscape, the types of tests keep changing and how they're administered, but we developed expertise in that as well and rolled it out to our franchise network."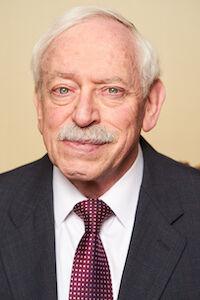 ATC was able to secure national contracts with large testing labs, though when those labs became overwhelmed and results started taking up to 10 days, ATC opened up a lab of its own in Louisiana to support testing so it wouldn't have to wait for a third party.
The company also prioritized supplying personal protective equipment PPE to its healthcare staff, making sure employees knew if they felt unsafe, they should not work or provide services at that location, Savitsky added. And ultimately, they're seeing their franchisees benefit from these opportunities.
"In our company, all the things we do as a central business is on behalf of our franchisee network, and we're always looking to provide them with opportunities and guidance and support," Savitsky said. "We thought this could be a great opportunity, as there's no place in the country not impacted by this…That's how we see our role as a franchisor."
ATC rolled out its new division services in nearly 20 states, providing testing and monitoring for schools and universities, factories, offices, transportation services and even a private jet company and a TV show production crew.
"Unfortunately because of the continuing pandemic here and that the fall resurgence is happening, the needs are going to be great in the immediate future," Savitsky said. "Once a vaccine is found and deployed, we want to be a part of that delivery service. We have tons of nurses and plenty of people to help administer, so we're hoping we'll be able to do that."
Franchising since 1996 with more than 40 units, ATC Healthcare is new this year to the Franchise Times Top 200+ ranking. The initial investment for an ATC Healthcare franchise location ranges from $134,970 to $262,170.