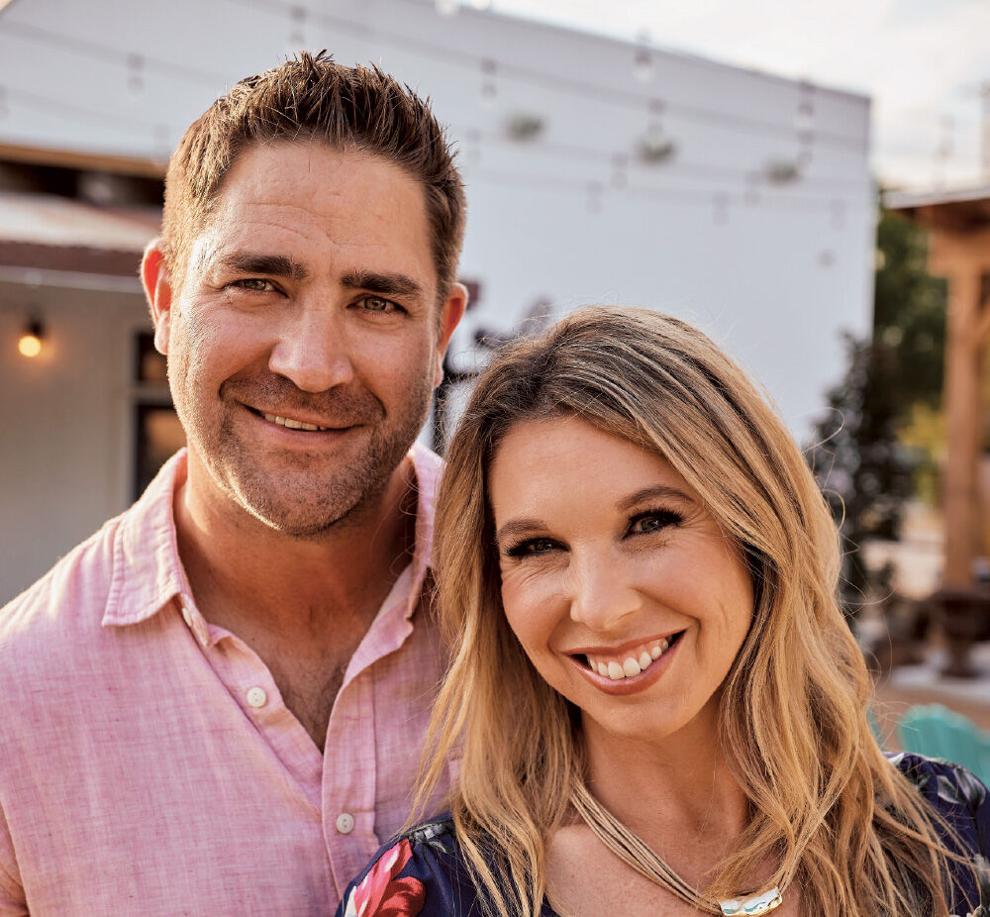 Matt and Kamille McCollum had just moved to Fort Worth, Texas, when a friend of Kamille's who worked at the first Bodybar Pilates, in Dallas, invited her to check it out. Kamille, who was training for a marathon and thought she was in pretty good shape, tried a class and "could barely walk to my car after," she recalled. "I called Matt and said, 'my legs are shaking so bad and there's no one here to help me get back.'"
Apparently, that's the sign of a great workout; Kamille was impressed. When the McCollums learned Bodybar was preparing to franchise, they decided to jump in.
"Matt and I talked and said, let's run the numbers," Kamille said. "And look, I already knew I loved the workout, and we were noticing in Fort Worth there was nothing like Bodybar, so we decided to make the jump and go into opening the Bodybar Pilates in Fort Worth." They signed the agreement in October 2015 with a 2-week-old newborn, a 1-year-old and a 13-year-old at home.
Though Bodybar was still in upstart mode, Matt was a master franchisee of home cleaning concept Maid Right and already had an understanding of how to maintain and grow a franchise. Plus, he had experience in business development and operations from his time as president of a moving services startup. That experience came in handy and didn't go unnoticed by their franchisor.
"The founders, who we love and are still partners with, they really weren't sure how to franchise at all, so we kind of jumped in and opened our studio with very little support," said Kamille, whose background is in special education and social work. "They supported us in all the ways they could, but it wasn't like a true franchise."
Kamille reached out on her own to digital marketing vendors and created a strategy to get more customers in the door. With their studio performing well, the duo went to the founders with a proposal for a second location. "At that point they said, we would really love you two to take over franchising," Kamille said. "They saw what we were doing in Fort Worth, and they wanted us to come in and do what we had built in their studio in Dallas."
Matt and Kamille accepted the offer to become managing partners and took over executive leadership of Bodybar Pilates in June 2019 as CEO and chief operating officer, respectively, though founders Laurie and Steve Gatlin are still the majority owners. The McCollums also operate three studios in the Dallas-Fort Worth area out of eight total locations open, with nine in the development pipeline. The initial investment for a Bodybar Pilates franchise ranges from $250,300 to $401,796.
"The reason we decided to do this was because we recognized with Club Pilates, there was not another 'x' scale national competitor in the space, and our workout is very different from theirs—I've done classes there while doing my due diligence," Matt said. "Our methodology is different; it's about getting your heart rate up to burn fat while building lean muscle. I knew there was a place for number two—like Coca-Cola needs a Pepsi sort of deal."
"One of our objectives now moving forward is to help our studios open in a 40-week onboarding process from signing the agreement to opening the location," Matt said. "Along with that, the biggest hold-ups are finding real estate and getting permitting, so we're working to expedite that process."
The McCollums host weekly calls with managers to help them hone their skills on selling the Bodybar methodology, in addition to "actually using contractors and other support people that know how to build up managers and really support our franchisees so they as owners can be absentee," Kamille said. "Training the senior manager and instructors is the most important piece, and hiring people that can do that well. If we have a good, strong team, then we can support our franchisees to the best of our abilities."
With their perspective of going from franchisees to the franchisor, Matt feels they're better able to relate and provide relevant support to franchisees because "we've literally been in your seat and been crash-test dummies. We made all the mistakes," he said. "We built this with our own blood, sweat and tears, and are incapable of allowing franchisees to not receive the support we know they need because we've been in their shoes."