Pride Month is here, which means many big brands have temporarily changed their logos to rainbow colors for 30 days to show support for the LGBTQIA+ community. But if those rainbows aren't coupled with meaningful actions, such as initiatives to ensure safe work environments for queer staff and donations to relevant causes, that's called "rainbow washing" and can actually be more harmful than helpful.
Patti Rother, president of Frios Gourmet Pops, said campaigns can become performative allyship and "more of an appropriator behavior, where companies use this month to take advantage of the buying power the LGBTQIA community has, and use it to their benefit while really not doing anything of importance to benefit that community."
One of the starkest examples, Rother noted, is when companies cover their logos and products in rainbows while also supporting politicians and lawmakers that advance anti-gay legislation.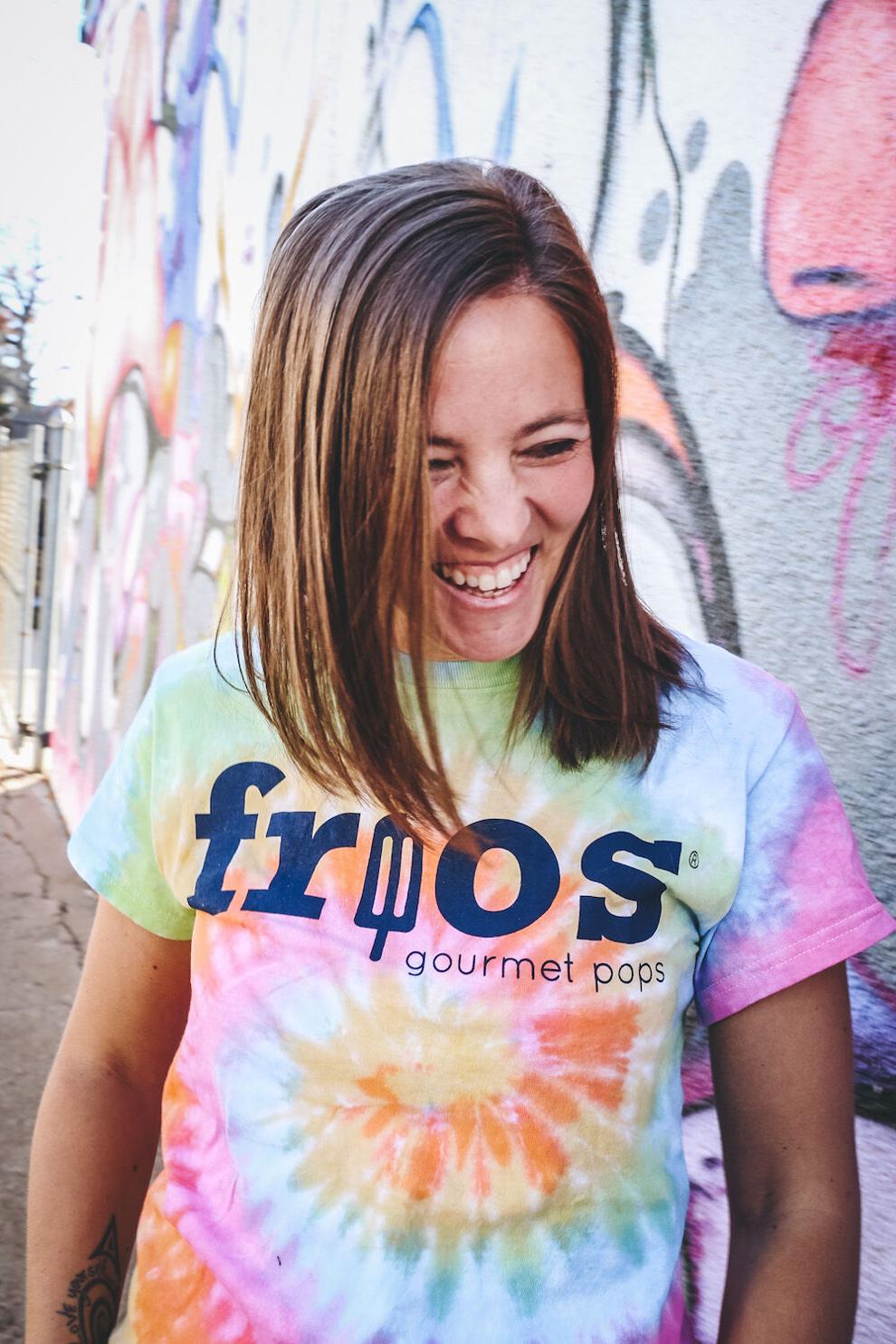 Data for Progress, a think tank and advocacy group, recently published the Corporate Accountability Project that shows a list of Fortune 500 companies that sponsor Pride events, yet have also donated $3.3 million in total to anti-LGBTQIA campaigns. The list includes Amazon, AT&T, McDonald's and Walt Disney.
Prior to joining Frios in 2021, Rother worked in franchise development roles at companies including Scenthound, Blink Fitness, Garbanzo Mediterranean Fresh, Noodles & Company and Panera Bread. During her six-year stint at Noodles from 2010 to 2016, Rother and her now-wife—who also worked at Noodles—were unable to be married in Colorado until 2014, when same-sex marriage was legally recognized. Because of that, they were paying "an obscene amount of money" for two benefits packages and health insurance.
The leadership team at Noodles recognized the unfair situation and moved to include domestic partnerships in its benefits package, which was "a financial game changer for us," Rother said. She also noted Noodles has "done a ton of work on their benefits program in general and is more inclusive of everybody, even on parental leave and things like that."
Related: How College HUNKS, Noodles & Co. Are Building the Future of Franchise HR
And while Rother was working as director of franchise development at Blink Fitness, which is owned by Equinox Group, they terminated a franchise group for refusing to run the company's Pride campaign in their market, she said, "which is the other side of the spectrum, the firm iron fist—if you can't get aligned behind this, this is so deep rooted in our culture you can't even be a part of the team."
Rother is working with Frios to survey LGBTQIA+ workers and ask what kind of support they need, as well as digging in and seeing if franchise candidates as well as vendors and suppliers align with their values before partnering with them. Vertically integrating diversity, equity and inclusion into every business level also means making sure there is access to gender-affirming medical care within the company's benefits plan, she said.
Ultimately, Rother said companies should be upfront about their values versus using a rainbow logo and secretly not offering any concrete support. "Sometimes I respect companies that stay out of it completely, that are not true allies and won't be. Chick-fil-A makes it very clear where they stand, and my wife and I don't eat there. That's their choice and that's our choice, and it makes it easy as consumers to make that choice."
IFA Pride Council on how franchises can make a meaningful impact
During a Pride Month webinar June 15 hosted by the International Franchise Association Foundation's Pride Council, Rother opened up about the challenges Frios is experiencing navigating diversity and inclusion. CEO Cliff Kennedy bought Frios in December 2018. The original founder, however, "had deep-seated values based in Alabama that are very different from where we've evolved to this day," Rother said, and "a lot of the original franchisees bought in because of those values."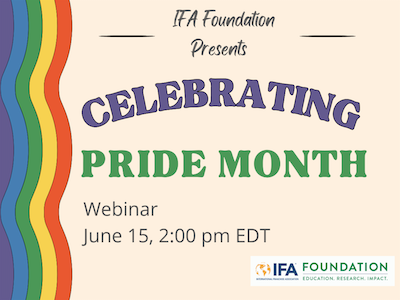 Brett Larimer, executive director of brand development at Skyhawks Sports Academy, spoke about the importance of starting diversity and inclusion work internally. Skyhawks, a youth sports camp based in Spokane, Washington, invited a guest speaker to talk about unconscious biases, which are learned assumptions or beliefs about certain groups of people that someone isn't consciously aware of having.
"That's the first stepping stone in that conversation, and that's when you've opened the door to start having more vulnerable conversations at work that leads into race, gender, disability and things like scholarships for our programs," Larimer said.
"In the franchise business, you can't just skip to educating the entire company. You have to start at the top, with your executive or leadership team, and once they're on board, then it's, how do we educate franchise owners, because they'll be educating their staff members," she added.  
Paul Pickett, chief development officer and executive vice president of franchising at Wild Birds Unlimited, echoed Larimer's sentiments about starting internally. "As an older brand, 42 years old, we now have mission statements and values that embrace diversity, but we didn't have that in place" years ago.
"Address it upfront and proactively. Change your franchise agreement language and make sure it doesn't just talk about a spouse" and use inclusive language, Pickett said. "It's subtle things you can start doing and then bring it up a notch."
For Wild Birds Unlimited, which has more than 350 brick-and-mortar retail stores specializing in backyard bird feeding, franchisees are not allowed to talk about anything other than birds or nature on their company social media pages, Pickett said. Some members of WBU's Franchise Advisory Council want to have more freedom in terms of posting about Pride and other topics. While the brand "would like to get to that point," Pickett said, "we want to engage and bring people together collaboratively so they'll want to do it and see the value. The easy sell is the financial value, but it's also being on the right side of history."
Mark Jameson, chief support and development officer at Propelled Brands, said one of his biggest achievements was helping form a diversity and inclusion council last August. Propelled, the umbrella company for Fastsigns, Nerds To Go and My Salon Suites, has since added mental health and veteran support, as well as edited job applications to include a diversity and inclusion statement that franchisees can opt to include.
"It's really good for business to welcome everybody, and it's also good for hiring employees. People want to have a place to come to where they feel welcome, and three of us on this call have worked for places where they had to be in the closet or didn't necessarily feel comfortable," Jameson said.
Larimer offered words of encouragement to end the webinar. "This stuff is hard and it takes time, but one of the biggest things I've seen is it just starts with a couple people who are passionate, and you start bringing other people in. It's a lot of education. Don't be afraid to apologize when you're wrong and be open to learning new things, and it will snowball."
Rother's 7 action items for brands looking to be true allies:
Make it clear your company is an affirming workplace. Be upfront and open about your values from the get-go. Don't ever let there be an inkling of doubt that your company fully supports the LGBTQIA+ community.
Partner with a nonprofit already doing good work in the LGBTQIA+ community. Some of my favorites are The Trevor Project, Human Rights Campaign, GLAAD, and Phluid Phoundation.
Amplify Queer voices using your platform. There is so much power in visibility and your customers hearing from different voices.
If you choose to donate to a cause or foundation, resist the idea of donating a portion of the sale and push yourself to donate 100% of the proceeds. It's a great gut check on why you are considering doing it at all. You can also commit to a minimum donation by the end of the month.
Push yourself to work with value-aligned partners. If you truly value DE&I, then you should be vertically aligned on that throughout your entire organization at every business level. Look at all your vendors, suppliers, sponsors, and investors. Screen new hires and new franchisees through that lens as well.
Look at your employee benefits and adjust them in preparation for anti-LGBTQIA+ legislation. As a company, you can choose to protect all of your employees and their families from harmful laws. Do you include a domestic partnership in your family benefits package? Does your provider allow access to gender-affirming medical care? This can be so impactful to your employees and to the allies within your organization as well. Did you know that around half of LGBTQIA+ Americans live in states that do not prohibit employment discrimination, which means they can legally get married one day and be denied a job the next?
Survey your LGBTQIA+ workers. Be curious, ask questions, and get their input and feedback on what is needed and what would be most impactful to them. Educate you and your staff as much as you can. The U.S. Chamber of Commerce's LGBT Inclusion Hub for Small Businesses is a great tool you can implement to educate your team.