Private duty homecare is one of the fastest growing industries as the population of older adults continues to rapidly grow. In 2018, the U.S. Census Bureau reported that older people are projected to outnumber children for the first time in U.S. history.
Senior homecare franchises also saw an increase in demand due to COVID-19, though not at first, said Carole Luber, a Right at Home franchisee who owns four locations in central Maryland. With more than 500 locations, Right at Home provides in-home care from trained caregivers and nurses to seniors and disabled adults.
"The first few months, things dropped off significantly because of the fear of having people come into homes, and families are very protective of parents and loved ones," Luber said.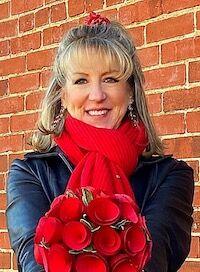 Then four to six months into the pandemic, business picked back up "as we found a lot of facilities were having to quarantine in place and not allowing any family or visitors," Luber said. But because Right at Home's caregivers are considered essential workers, facilities "started hiring us to go in, sit with mom and dad, read to them and have meals with them so they still had that socialization and companionship."
At the same time, senior care and assisted living facilities started losing staff, so Right at Home caregivers were able to step in and supplement care, Luber added. Though Luber decided early on to not accept new patients who had tested positive for COVID-19, if a current client ended up positive, they continued services for them by sending in a caregiver who had "graduated from having COVID and tested negative to minimize risk," Luber said.
Luber became a franchisee nearly 18 years ago, and her Right at Home locations collectively grew 4 percent from 2019 to 2020—with some having smaller growth while others grew as much as 10 percent.
"Home care has seen an uptick in opportunity because baby boomers are here and needs are continuing to grow, and in times of COVID-19, facilities are suffering," Luber said.
About 60 percent of her business provides in-home care while the other 40 percent is facility care.
"Surprisingly, we always looked at facilities as our competitor," Luber said, "but it's become more popular for facilities to hire private duty homecare companies to care for someone in individual living who otherwise would've had to move into assisted living, because of course people want to be in a homelike environment."
Luber was impressed with her franchisor's support, starting with town halls in the early days of the pandemic that featured guest speakers such as legal counsel. Corporate also helped secure and provide personal protective equipment and partnered with vendors to help franchisees get volume discounts.
"I think the most important and critical thing we did was, our director of nursing led our COVID task force and pretty early on, and we started doing porch deliveries to our caregivers to drop off PPE," Luber said.
"All of our decisions are based from the heart because the reason my husband and I got into this business was because we took care of our own parents and realized the importance," Luber added. "When they're at their most vulnerable, you got to think outside the box and be creative in how you can offer the best care possible."
CareBuilders at Home 'zee on managing staff and hiring
Joel Denney is a CareBuilders at Home franchisee based in Eden Prairie, Minnesota, and ended up having to double the number of caregivers on staff to nearly 70 because of COVID-19. And within that group of employees, learning how to manage the spectrum of emotions has been a challenge, he said.
"Some are still in a panicked state, while others have watched and seen that you can protect yourself and still provide care for a COVID patient, which we do," Denney said. "Most people want to avoid COVID and anyone who has it, but the reality is that those who have it still need care."
Having conversations with each caregiver about their comfortability in providing services to COVID-positive patients was key, Denney said. With their employees ranging in age from early 20s to 60s, it became important to understand if someone had a health or family situation that prevented them from working with clients.
"One of the biggest things we learned is how to help caregivers be aware of their actions, because most people that end up with COVID don't get it on the job," Denney said. "They get it because they were off the job not thinking about COVID … taking safety actions can help a lot and reduce risks."
Denney, who opened his franchise in January 2014, added that hiring continues to be a challenge, not just at CareBuilders at Home but in the healthcare industry broadly, evidenced by the National Guard being called in to help contain COVID outbreaks in Minnesota nursing homes.
"That tells you how difficult the environment is. We can hire people, but hiring great people takes a lot of work," Denney said. "We've also learned to recognize in clients and caregivers the frustrations we see are because of lockdowns, COVID and stress, and we have to look past that and understand how to work together. Ask, 'are they frustrated or are they hurting?'"
"It's been very rewarding to realize the difference we'd made in people's lives, and the most dramatic has been at end of life," Denney added. "In some cases, with a limit of how many people can see loved ones, we're bringing people back home to spend the last few days with family, and you see the smile on dad's face when he can be at home with his family."