No matter how small your franchise is, customers will not be as open to taking price from chains or corporations as they are to independent mom and pop shops, said Kate Jaspon, Inspire Brands CFO at this year's Restaurant Finance and Development Conference. Though prices have skyrocketed for many food items as supply chain challenges have plagued the industry recently, "you can't put the same sign up" denoting such struggles, Jaspon candidly announced, or "it would blow up on social media."
So the question becomes: how do you price strategically? You can't be as obvious, she said, and you have to use a different type of discounting, such as promoting certain items on different days based on when product is in the store versus on the move. Sharing tips and learnings across the Inspire Brands system—whose portfolio includes Arby's, Baskin-Robbins, Buffalo Wild Wings, Dunkin', Jimmy John's, Rusty Taco and Sonic—has "been tremendously helpful for us," Jaspon added.
Here are more ways Jaspon and CFOs from Portillo's, Ruth's Hospitality Group and Jack in the Box are addressing recent challenges the restaurant industry is facing.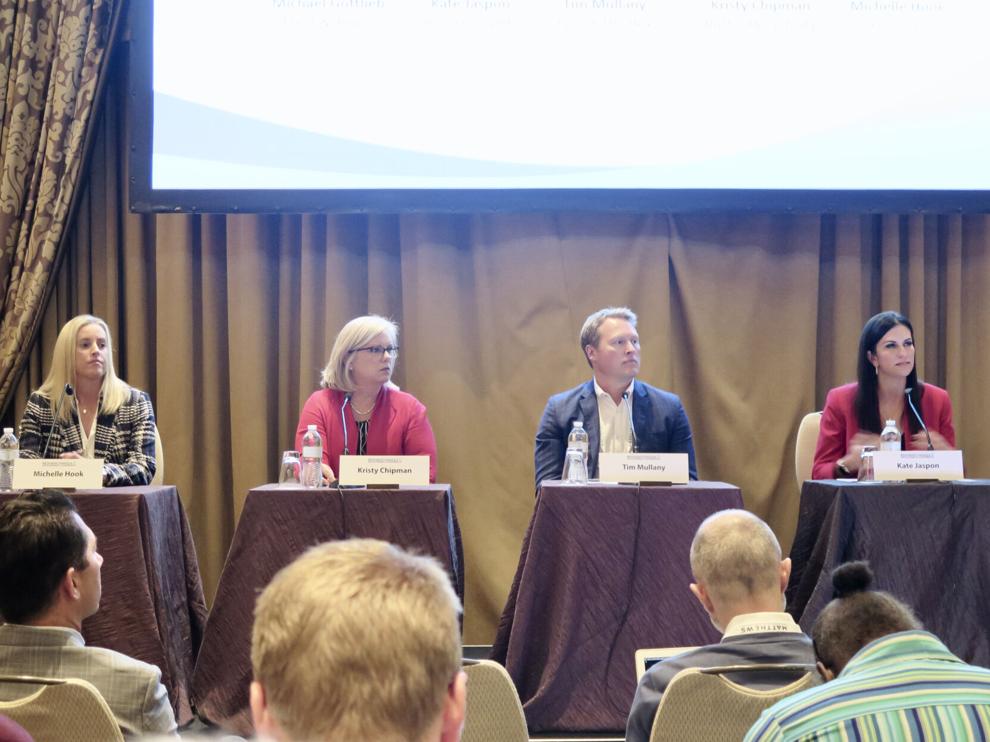 Supply chain
• When dealing with recent supply chain challenges, Jaspon has been working with their partners to figure out where Inspire Brands can buy in bulk, change products out and even seeing how they can help their suppliers develop their technology so they can remove labor on their side, "showing we're truly partners with them," she said.
• Tim Mullany, CFO of Jack in the Box, said educating their franchise system "so they are also very cognizant of where they'll hurt themselves if they put that price tag [higher] has been crucial for sure," but it's a sticky issue. To alleviate some pressures in supply chain, Mullany uses a reverse auction system to ensure Jack in the Box is casting a wide net across suppliers to ensure they're receiving the best prices. They also implemented a system that suggests immediate alternatives.  
Inflation
• On Ruth's Hospitality Group's most recent earnings call, CFO Kristy Chipman noted they're seeing 29 percent inflation on costs quarter over quarter, 47 percent of which is coming from beef. Most of their proteins have risen in costs between 50 to 70 percent. Lobster is up 150 percent year over year. The brand has been very strategic and surgical in looking at competitor's pricing to stay in the game, she said, though they did recently bring back a supplier to help them with pricing. And when a steakhouse is charging $100 per ticket, hospitality better be at the forefront or you're in trouble, said Chipman.
Staffing and labor
• Mullany noted that franchisees are facing pressures with trying to staff their stores. "It's not just about wage anymore, it's about needing to provide a place to work that's inviting and exciting," he said. "Cultural compensation is something we talk about." Making sure you have shift flexibility and career path growth options is key, he added, though franchisees are still struggling with late night staffing, so some end up shutting down stores early. That's where additional incentives for later shifts can come into play. "Differential pay has been effective for us thus far," he said.
Off premises and loyalty programs
• Portillo's is seeing 70 percent of sales come from off premises, said CFO Michelle Hook, whereas pre-pandemic that number was 53 percent. The brand implemented third-party delivery in 2017. "That's where the puck is heading, definitely off premises, and we don't expect sales to get back up to 50 percent dine-in where we were," she added.
• Jaspon thinks loyalty programs are important enough to make or break restaurants—and says mom and pop restaurants will be challenged in that area. "It's not good enough to give (people) one free product. They want to stack rewards and be able to use them in multiple places," she said. "With airlines and hotels, guests have become comfortable with that."