Chelsea Sloan is the daughter of thrifty, secondhand-store-loving parents who taught Sloan and her five siblings how to have an entrepreneurial mindset when they opened Kid to Kid, a resale kids clothing franchise, when Sloan was 7 years old. By the time she got to college, Sloan had run several stores and learned about operations along the way, so she teamed up with brother Scott to create a new resale concept specifically geared for millennials and Gen Z.
"We called it Uptown Cheapskate because everyone wants to look Uptown, but it takes a special kind of cheapskate to do that and not spend a ton at the same time," Sloan said.
They opened their doors for business in Salt Lake City, Utah, in 2008 and began franchising the same year. When first founding Uptown, Sloan traveled to about 200 different thrift stores around the country and wrote out a list of aspects she liked and disliked. Sloan and her brother designed Uptown to intentionally mimic the feel of a boutique or store in a mall, from the spacing of their racks to their displays. They also crafted their concept with a special eye toward being eco-friendly.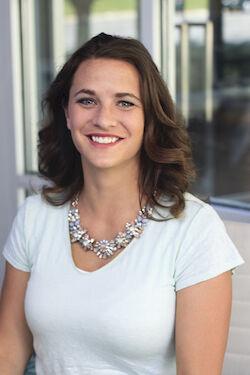 "Most people don't know that fashion is the second most polluting industry in the world, but I think more and more people are recognizing that overconsumption of fashion is a big problem for our environment," Sloan said. "The Uptown Cheapskate model is something that really excites us because it solves problems, and our customers care that when they pick resale, they're taking a stand for sustainability. We're a company with zero moral ambiguity. We do our best to keep clothing out of landfills, and re-home that clothing to a person that will love it."
The average Uptown Cheapskate store recycles nearly 100,000 pieces of clothing a year, Sloan said, plus they pay hundreds of thousands of dollars directly back into the local community for those items.
"When you shop a big box store, something like 40 cents on the dollar stays local," Sloan added. "When you shop Uptown, 90 cents of your dollar stays in your community. It's totally community-focused."
The brand has grown to 87 stores with plans for another 20 to open in 2021. When compared to similar franchises in the space such as Plato's Closet or Clothes Mentor, Sloan said it really comes down to who the target customer is. While Plato's Closet is developed for teenagers between 12 and 18 and Clothes Mentor targets middle-aged and older women, Uptown curates styles for college students and young professionals in addition to carrying men's clothing.
"We also carry significantly more new products to complement our product mix," Sloan said. "At Uptown, you'll find the Lululemon leggings next to a Gucci bag, and on the other side of the store, you'll shop glass shelves that hold Frye boots, Cole Hann and Adidas sneakers."
As far as trends go in the broader fashion landscape, Sloan sees younger generations caring more about sustainability and political issues, and holding brands accountable for their actions. Thrifting and resale is also on the rise—retail analytics firm GlobalData reported that 62 million women bought secondhand clothing in 2019, an increase from 56 billion in 2018. 
"Frankly, I'm really glad to be in the market segment that Uptown Cheapskate is in," Sloan said. "You've probably seen that Poshmark is starting their IPO, ThredUp is doing well and advertising a lot. We're seeing lots of money being spent to persuade customers to give resale a chance, and our internal customer retention numbers show that the majority of people who shop Uptown, come back."
As COVID-19 pushed more retail consumers online, the difficulties of finding correct fits didn't disappear, Sloan said, so she expects to see more enhanced in-person shopping experiences—although Uptown actually benefits from people who have purchased something online that didn't work, and now they want to sell it to clean out their closet. 
The initial investment to open an Uptown Cheapskate franchise ranges from $300,000 to $490,000.
New resale franchise hopes curated experience will prevail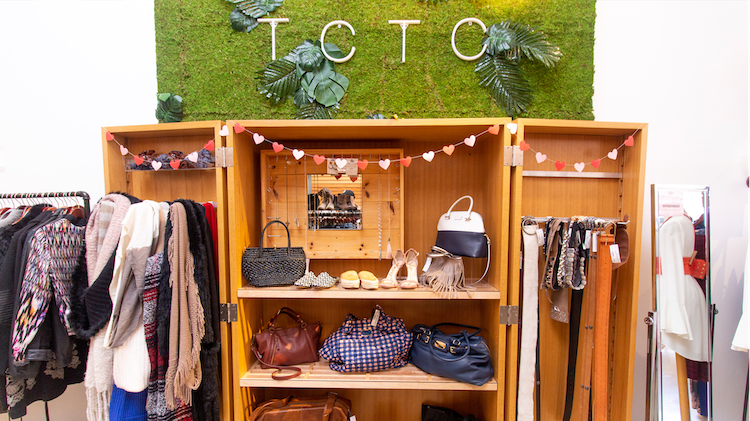 Johanna Zlenko founded The Closet Trading Company in Santa Barbara, California in 2003 to offer pre-loved, contemporary designer clothing, shoes and accessories for mainly women. With four stores open in California, Zlenko started franchising in 2019, and the first franchise location is opening in South Florida within the next few weeks.
The brand has technology that helps optimize items they take in and authenticate goods, and 80 percent of the business comes through consignment where they offer cash or trade upfront. Like Sloan, the eco-friendly nature of resale appealed to Zlenko, plus how Gen Z's consumer expectations have shifted to more ethical and environmental purchasing.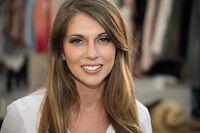 "The sustainability aspect is really important to me, especially because the community which we started in was Santa Barbara, which has a long, rich history of environmental activism," Zlenko said. "From a personal standpoint, growing up, my favorite activity to do with my friends was thrifting at Goodwill, it was our hobby. So I already was interested in it and liked the idea of being able to find treasures and then find new homes for them."
What differentiates The Closet Trading Company from other brands is its consignment model­—for about 85 percent of inventory, they pay a consigner once the item sells. Though consigners do have the option to take money up front, it's at a lower percentage, so the majority choose to wait. With this model, cash isn't tied up in mountains of inventory that doesn't sell, Zlenko said.
"We also have a very short ramp-up period and a lower initial investment for franchisees because they're not buying inventory," Zlenko added. "One other decision, which is important as it differs from our competitors in resale, is that we actually provide our franchisees with up to 18 months of inventory support, which we give them for free."
In March 2020, The Closet Trading Co. launched an online selling platform. One lesson and trend Zlenko sees continuing is how vital it is for brands to have both an online and offline presence, with different channels offering multiple opportunities for consumers to meet different needs.
"We are really leaning into a more curated, personal experience for customers, which is one of our selling strategies we've always had," Zlenko said. "Our sales people are called stylists, and they really connect with consumers. This has helped us stay relevant, and that experience can carry forward online—but it's not just waiting for customers to come in and buy stuff, our stylists have to reach out via social media and curate collections online."
The Closet Trading Company's initial investment ranges from $146,400 to $425,300.