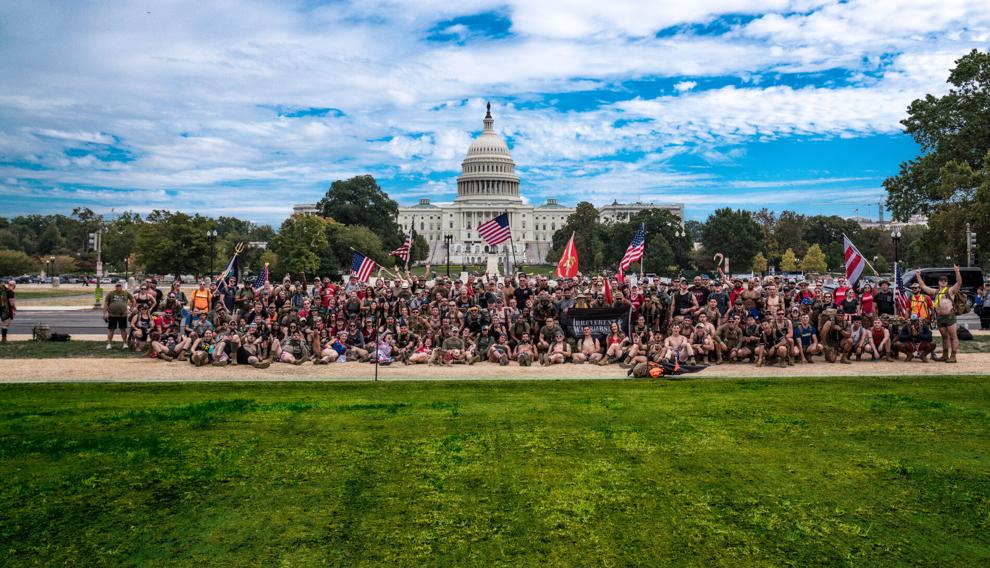 The transition from military combat to civilian life isn't an easy one for many veterans. Sometimes it's hard to translate the skills learned in the military to the workforce, and other times the mental and physical toll from combat lasts well after returning home.
"My first deployment, I was losing people to suicide before we even lost anybody in combat," said Nate McDonald, a Marine Corps veteran and vice president of Irreverent Warriors. "In fact, I went to basic training with my cousin, and we lost him now two years ago. So, it's just been a continual thing."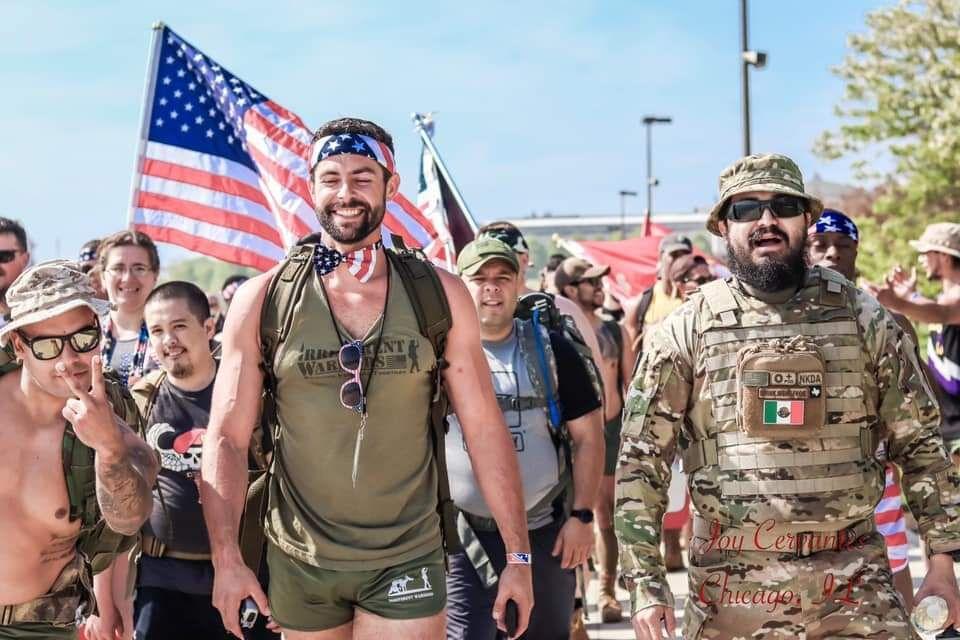 When McDonald returned to civilian life, he was in a dark place. "I found myself in isolation, and it was one of the hardest seasons of life that I've been through," he said. "I didn't have anybody to talk to, nobody to lean on, nobody was there to check on me or to help me not self-destruct. It was a really dark, lonely period in my life."
His mental health suffered so badly that, if he didn't have his young daughter at the time, he isn't sure if he'd still be here today.
McDonald is not alone in his struggle. Every day, 22 veterans on average die by suicide. Irreverent Warriors is working to change that.
The nonprofit hosts "silkies" hikes in cities all across the country to bring veterans and their families together, create a sense of camaraderie and, in turn, improve mental health. That mission is what inspired JDog Brands CEO Jerry Flanagan, an Army veteran, to work with the nonprofit.
JDog Foundation supports Irreverent Warriors financially, and many of its franchisees are stepping up to fund and participate in hikes in their local communities.
The hikes connect veterans to a local community—something many vets lose once they're out of the service, said Flanagan, who friends and colleagues affectionately call "JDog."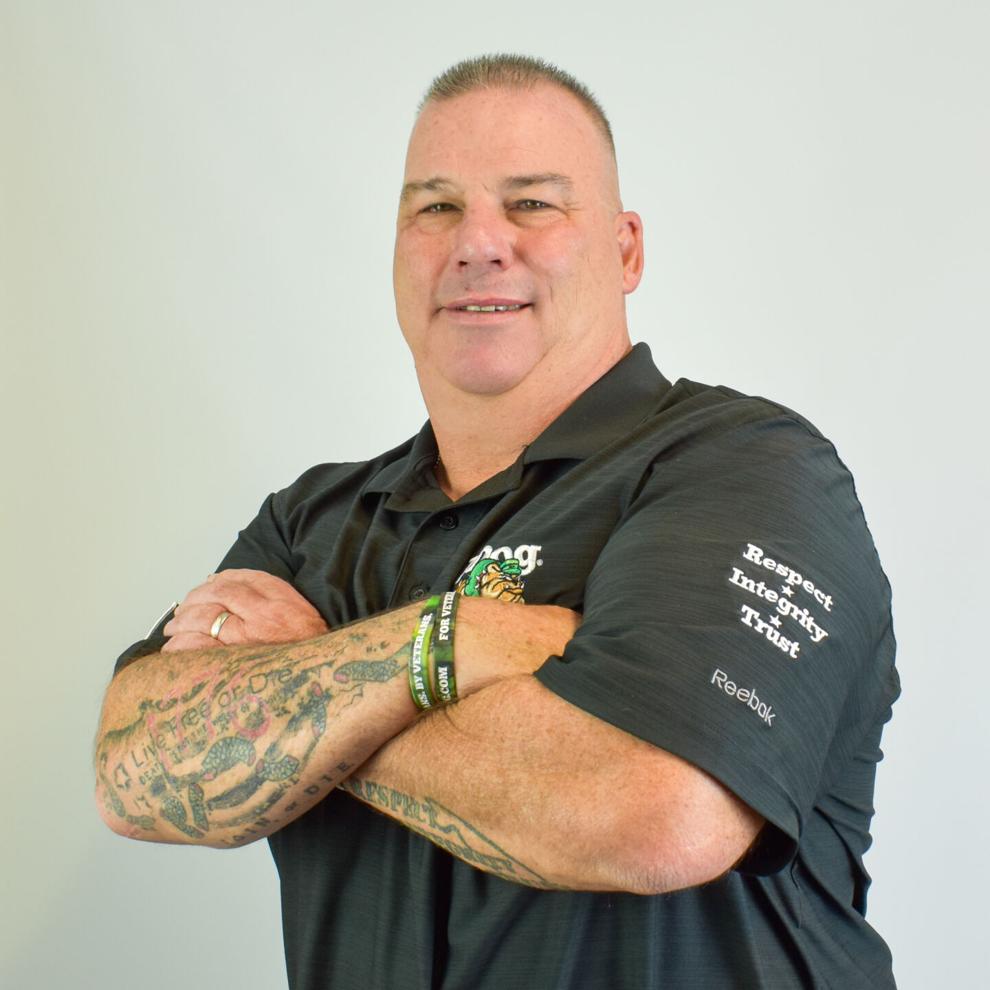 "It's really great for mental health, because in the military, there's that camaraderie you have," Flanagan said. "You work together every day with your brothers and sisters. When you get out, you feel broken. You don't have that anymore."
Flanagan started JDog Junk Removal and Hauling in 2011, as a way to make some money before he found "a real job." Once his community found out about the vet-owned business, "the customers just flocked," Flanagan said. About a year later, the business was doing so well that he didn't need to look for a different job. His wife thought it would be a good idea to franchise.
There are now 110 franchisees operating nearly 300 territories, and Flanagan also launched JDog Carpet Cleaning and Floor Care. JDog Brands has been backed by Philadelphia-based Julip Run Capital since 2014, with Flanagan still owning a majority share.
His goal is to get the veteran unemployment rate to under 1 percent (it was at 2.7 percent in June, according to the Bureau of Labor Statistics). JDog Brands franchises exclusively to veterans and military family members, with the cost to open a junk removal franchise ranging between $37,909 and $191,447. Flanagan also encourages franchisees to hire veterans.
Once Flanagan left the Army, he tried to go to college, but decided that route wasn't for him. His transition into the working world was a tough one, to say the least.
"There's a real big disconnect from our 200,000 military veterans exiting the military every year in trying to get out there and get a job and compete with people with college degrees," Flanagan said.
JDog Brands had the opportunity to participate in an Irreverent Warriors silkies hike and experience the camaraderie firsthand. "This is a way to bring all the veterans together, they can meet each other, see each other, reunite with each other and just have a really great time," Flanagan said.
Veterans attend the hikes for free, and meals and water are provided. Silkies—silk men's undergarments sometimes called "ranger panties"—used to be a military tradition, but now are more of a nostalgic item for many.
McDonald, before he joined Irreverent Warriors, had a similar experience at his first hike. The sense of community among participants was moving for him.
He said his previous struggles gave him the strength to make an impact in other veterans and military families' lives.
"I'm grateful for all those struggles," McDonald said. "I'm grateful for who I've become."
If you or a loved one is thinking about suicide, call 988 for help available 24 hours a day, or call 844-689-0445 to reach Stop Soldier Suicide, an organization dedicated to providing informed care for veterans for free.