After being a consumer of Hand & Stone Massage and Facial Spa for a decade, 24-year franchising veteran John Teza has taken over the leadership reins from long-time CEO Todd Leff, effective August 1.
Teza was hired at the brand last August as president and chief development officer, with the ultimate goal of having Teza succeed Leff, who spent 12 years as president and CEO and will be staying on as chairman of the board.
"Todd and I had a career succession plan. Todd had an amazing career, and it was time for him to retire, but the manner in which we were able to execute on the succession was really positive," Teza said. "It allowed me to get into the brand, really understand what makes it tick, understand the people, get to know a lot of franchisees and spend time building relationships with team members."
Hand & Stone, which won a Franchise Times Zor Award this year in the Lookin' Good category, is owned by finance firm Levine Leichtman Capital partners and has 514 units in the U.S. and Canada. Hand & Stone made its first Canadian acquisition in April, buying up 24 Massage Experts units to add to its existing 32-location footprint in the country.
Teza, who was a principal for NRD Capital, on the board of trustees for the International Franchise Association and director of the National Restaurant Association's board of directors, lived a mile and a half away from the very first Hand & Stone location that founder John Marco opened in New Jersey and recalled watching the brand develop from the outside.
"I recognized early on what Hand & Stone could be, and through franchising relationships, I knew Todd peripherally and got to watch the development of the brand," Teza said. "I was attracted to the manner in which it grew, very consistent and intentional about who they grew with and where they grew."
"I knew it as a consumer, and admired the brand as a developer and franchise professional, and then I got to understand the underpinnings of the business and the quality of the executive team and just the incredible experience and the massive opportunity in health and wellness," he added.
Teza plans to continue targeting the middle market and expanding their $2 million skincare business, with the goal of having skincare make up 40 percent of their mix. He also said to expect new services, enhancements, and a new modality the company is piloting now. Over the last year, 50 percent of their new unit growth has come from existing franchisees, which Teza hopes to continue to drive as well.
"The best demonstration of the health of a brand is when existing owners are growing and continue to open new stores," Teza said. "…At the same time, we want to go out and welcome a new group of new franchise owners in the system and target multi-unit operators looking at diversifying their portfolios, proven operators in other brands."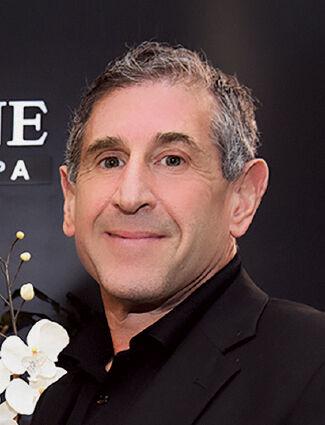 He said Hand & Stone is in a "strong sweet spot" between absentee- and owner-operator models, which he expects to help attract those multi-unit franchisees.
 "I'm so grateful to Todd for choosing me to be CEO, and I have so much gratitude for the brand he built and feel honored to be in this position," Teza added. "It's amazing…what happens to a brand when a guy like Todd Leff comes into the brand at 25 units like he did, brings a level of professional management to an emerging brand and the solid foundation that builds. I can't underscore enough, what ultimately became Hand & Stone is a testament to him getting involved in the business at an early stage."