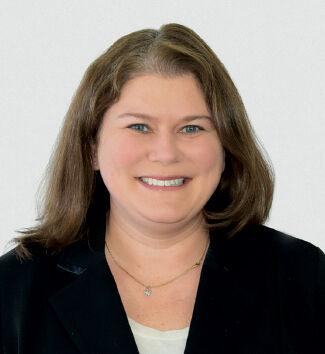 Who would play you in the biopic about your life?
I am absolutely terrible with remembering the names of actors and actresses. So I crowdsourced this answer: Minnie Driver. My nephews first suggested Julia Roberts and then they said, oh you're not that old. Minnie is still older than me, but I took that as a compliment. And her role in 'Good Will Hunting,' I loved that.
Who or what did you have posters of on your bedroom wall as a teenager?
I have to try to remember. I would guess it was New Kids on the Block, Madonna and Pete Sampras. I played tennis; I was a big fan of Pete Sampras. It was during that whole Pete Sampras-Andre Agassi thing.
What's one trend you wish would disappear?
I'd have to say, I have mixed feelings about the way we use technology as a substitute for actual human interaction. I think we lose something because of that. And I mean, COVID isn't a trend, but I would get rid of COVID.
If you weren't in franchising, what would you be doing?
Assuming I still had to work, I think I'd be doing something in real estate. I'm constantly surfing Zillow and watching HGTV and their British equivalents. I have some investment properties and I just think it's really interesting. Oh, I love those home tours—they're not going on right now, obviously—and the garden tours.
What chore do you absolutely hate doing?
Getting gas. It's silly. It's not that difficult, but I really don't like to get gas, which leads to some comical situations of cutting it too close.
What are you freakishly good at (or bad at)?
I don't know my right from my left, which I attribute to being left-handed. I think of that as a good reminder that people have different viewpoints and look at things from different directions. It's better than saying I didn't learn a really basic skill as a child, hahaha.
What's your favorite travel destination?
That's so hard, I love to travel. Not so much a specific destination, but to go somewhere new and experience something new. My favorite place to travel is where I haven't been yet. I did almost get stuck in Tel Aviv right when COVID hit. I'm doing an executive MBA program through the Kellogg School of Management and we were there for a shared program.
What's something you would seriously stockpile if you found out it wasn't going to be sold anymore?
Maybe white cheddar popcorn. I don't think it's in any danger of disappearing, but white cheddar popcorn.
What's the weirdest thing you've ever eaten?
The weirdest thing I can identify by name is guinea pig in Peru. But I suspect … I went to visit my brother who was living in a province in China, not one of the major cities, and there were some things I think I'm probably better off not knowing.
What superhero power would you most like to have?
Time travel. I think it's the idea, we have such a rich history, so not a specific time period, but just being able to go back in time and see how people lived their lives.
With whom would you most like to spend a day?
I would love to spend a day with my dad. He died when I was a teenager and he was a big influence on my life. We used to always golf, so we'd probably play a round of golf and chat about life.
What's the best piece of advice you've ever been given?
This comes from my mom. My mom has always said staying true to your values and integrity is something you should guard with your life.