With a background in boxing and jiu-jitsu—a Japanese martial arts discipline—Justin Ghadery joined the U.S. Marine Corps after the attacks on September 11, 2001. After earning multiple awards and promotions, he became a sergeant and trained his peers in hand-to-hand combat skills.  
Ghadery served for eight years before transitioning to civilian life. He started out as a personal trainer for 24 Hour Fitness and ended as a district manager, eventually leaving for the same title at Gold's Gym. There, he worked his way up through the ranks and within four years was named senior vice president of global operations. At Gold's Gym, Ghadery managed more than 100 corporate-owned locations across the U.S. and supported nearly 600 franchised locations in 30 countries, overseeing about 5,000 employees.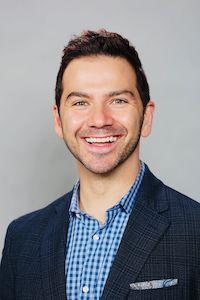 "Gold's Gym was a very special place to me…it was a very difficult decision" to leave, said Ghadery, who joined the BoxUnion Holdings team as chief operating officer in February. A month prior, three-store BoxUnion acquired the 163-unit franchisor Title Boxing Club and its digital platform, forming new parent company BoxUnion Holdings. In his new role, Ghadery will help streamline systems and processes to position the business for long-term growth.
At Gold's Gym, "we were a very strong organization that had scaled and grown worldwide," Ghadery said, "so I'll be taking that same methodology and culture of successfully running corporate clubs while also being an expert to support franchisees. It was the best prep you could have for my current role, especially because we operated in dozens of states and countries, so understanding the different expectations of consumers, team members and different dynamics of economies really prepared me well."
The company plans to take its time merging Title Boxing Club and BoxUnion, Ghadery said, because they want to do it right. First, they'll "merge the synergies, but be very clear to discern between different customer expectations and offerings between the brands," he said. This means testing various approaches and potentially applying those across the system.
"There are things that Title Boxing Club does really well and could lend to BoxUnion, and vice versa," Ghadery said. "We're going to invest in both brands where the most resources are needed," including hiring and organization structure.
One factor that drew him to BoxUnion was the fact that all leadership team members have worked in every role within the studio operations, from front desk and trainer to sales and general management.
"We're staffing our organization to support both brands with tried-and-true experts who have operated studios, not just sold them and been franchisors," Ghadery said. "That is really key for us."
Stay tuned for more about Ghadery's big plans in our May issue.
The franchise investment for a Title Boxing Club ranges from approximately $172,000 to $515,000, including the initial franchise fee and depending on the market and size of buildout. The company is not offering BoxUnion franchises, but said it may consider them in the future.