With the tagline "Elevating safety standards in the massage and spa industry," five major massage franchises joined to form the National Association of Spa Franchises.  
Hand & Stone, Elements Massage, Massage Heights, Woodhouse and Spavia, which combined have more than 1,000 locations, are founding members. MassageLuxe, with 75-plus units, and Zen Massage, a brand with nine locations in five states, have also joined.   
A key feature of membership, said Cindy Meiskin, chief experience officer at Hand & Stone and president of the association, is access to the Employment Verification System, a program that serves as an additional screening tool for individual franchisees to use when hiring therapists. It was the lack of such a system that could function as a resource across different massage brands that prompted Meiskin to connect with other industry leaders and form the NASF.
Meiskin "began to feel frustrated," she said, because service providers that were terminated for breach of safety protocols could then show up at another spa. States have different regulations for massage therapists and there is a "definite lag time," she continued, between when a complaint is made or an investigation started and when a therapist's license is flagged.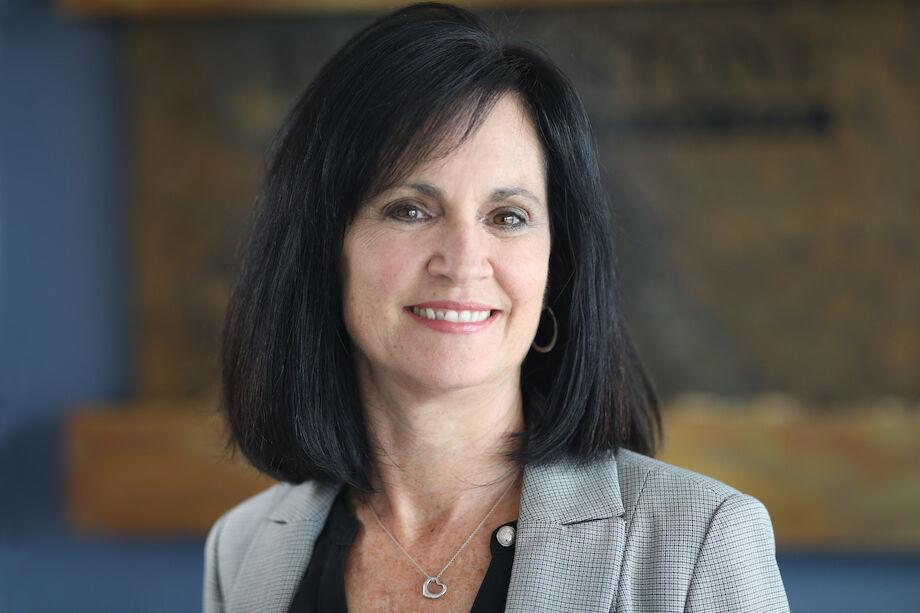 The EVS is powered by Crimcheck and provides comprehensive employment background screening solutions. Brands and their franchisees can screen candidates and process background checks, tapping into a growing database across association member companies. Each brand has an agreement with Crimcheck, and once they are onboarded their franchisees can run unlimited EVS checks. 
The system, which went live in July 2022, has already had 12 "hits," said Meiskin, or people who were flagged for a breach of safety protocols, applied at another massage location and "we prevented them from being hired."
Kristen Pechacek, chief growth officer at MassageLuxe, said it was a "no-brainer" to join the NASF. MassageLuxe, which is 100 percent franchised, has its own similar database at the brand level and can now marry it with data from other franchises through the EVS. The response from franchisees after the company shared its involvement, she noted, was "overwhelming happiness. This is going to make us all stronger."
Keith Larson, CEO of Zen Massage, said he learned about the National Association of Spa Franchises from Susan Boresow, president and CEO of Massage Heights. The two worked together at McDonald's in the '90s, he said, and "we're both very well-schooled in what trust and confidence means to a brand."
Larson views participation in the association as an opportunity to help build consumer confidence in the massage and spa category. "Clients of any of us want to have trust in the industry," he said. "The bad actors in our industry are an infinitesimal fraction of therapists. But the reality is the disturbance that even one bad actor can have is disproportionately large."
Attorney Adam Horowitz of Horowitz Law said his firm has handled "easily over 100 cases" of alleged sexual assault at all the major massage brands. "I think it's a good start," he said of the association and its Employment Verification System. "Any type of information sharing can be helpful."
Typically, said Horowitz, complaints are made at the franchisee level and the franchisor is not implicated. That wasn't the case for Massage Heights Franchising when, in 2021, a state District Court jury in Houston found it liable for the sexual assault of a customer and awarded damages. The accused massage therapist, Mario Rubio, was convicted of sexual assault in 2018 and is serving an 18-year prison term.
MH Franchising appealed the judgment against it in March 2022 on the grounds that Rubio's "intentional act for which he was criminally convicted was the superseding cause of plaintiff's harm," according to litigation listed in Item 3 of Massage Heights' franchise disclosure document. That appeal is pending.
Massage Heights declined to comment for this story.
Horowitz, who was not involved in the Massage Heights case, said he wants to see uniformity in how franchises handle complaints and also in what constitutes a breach of safety protocol. "If there's a draping violation and someone is exposed, not touched but their genitals are exposed, is that a breach?" he questioned. "There's some element of self-policing here versus if there was a uniform standard."
"This is a welcome addition," Horowitz continued of the NASF's formation. "If they can get Massage Envy on board, that would be great. The more brands they can get to do this the better."
Massage Envy, the largest U.S.-based massage franchise, is not a member of the NASF and sent this statement: "Massage Envy is committed to promoting a safe, professional, and comfortable environment for guests, members, and service providers of the approximately 1,100 independently owned and operated franchise locations. We pride ourselves on our safety practices and will continue to evaluate ways to further enhance or support our policies."
Meiskin noted many of the franchise brands, including Hand & Stone, have already taken other steps to address safety concerns, such as the addition of an alert button in every treatment room. "I'm a huge believer in the attention button," she said. "It has a huge deterrent effect. And it's for the safety of our massage therapists as well."
In addition to improving safety procedures, Meiskin said the association also plans to discuss massage therapy education and curriculum changes, and the industry-wide shortage of massage therapists with a goal of bringing awareness to career opportunities within franchising.