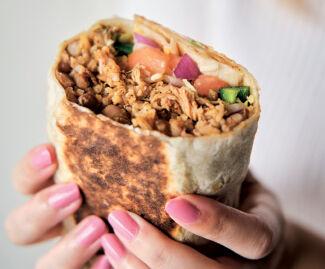 Burritobar Fresh Mexican Grill is a better franchise to operate than Subway. That's according to Sandeep (Sunny) Ghelani, who sold his Subway location in 2019 after running it for 16 years and jumped right into Burritobar, the name Canadian Tex-Mex concept BarBurrito is franchising under as it breaks into the United States.
"Burritobar is a lot better than Subway," said Ghelani. "Businesswise, it does a lot better than Subway, and the Subway franchise was giving me a headache towards the end with the new remodels, getting tougher and tougher. I wanted a change since I'd been doing it for so long, and I only had one location."
Ghelani is Burritobar's first U.S. franchisee, opening his restaurant in Howell, Michigan, in August 2020 after signing a master franchise agreement for the state. He's already signed a lease for another store, which he plans to open this summer, and he hopes to open another two by next year.
Ghelani immigrated to the U.S. in 1993 after completing high school in India. Intrigued by entrepreneurship, he opened and ran a manufacturing business until he sold it to his partners in 2002, then changed gears a year later when he became a Subway franchisee in Michigan.
As he developed his business skills at Subway, Ghelani spoke with a few family members who lived in the province of Saskatchewan, Canada, and were franchisees of a Tex-Mex QSR concept called BarBurrito. Founded in 2005 in Toronto, BarBurrito has since grown to 130 stores in Canada with goals to rapidly expand in the U.S.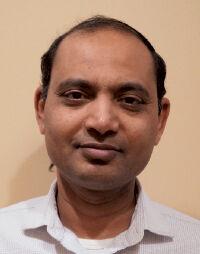 Since the brand came highly rated from family members, who own three locations, Ghelani saw the potential and after several calls, met up with Alex Shtein, founder and president of BarBurrito. Shtein listed Ghelani's previous experience owning a Subway franchise and convenience and liquor stores in Michigan as key factors for moving forward with the contract, in addition to the geography making sense with Michigan sharing a border with Ontario.
"His experience in managing a large team of staff members gave us comfort in his abilities to expand our brand in his state," Shtein said.
The brand is initially only considering multi-unit franchisees, area developers and master franchisees. The cost to open one location ranges from $300,000 to $350,000, and the brand touts its low labor model requiring only two staff members per shift and an average guest check of $12.80 as a few reasons for potential 'zees to invest. Most stores also carry an alcohol license and offer a variety of beers.
"We are a very franchisee-centric organization," Shtein added. "That means that we work very closely with our franchisees in every facet of their business and have always supported them when needed. For example, when COVID restrictions were implemented across Canada in March of 2020, and we saw a drastic drop in sales pretty much overnight, we took immediate action. We waived all royalties for all of our franchisees for nine weeks, we waived all advertising fees for 12 weeks, and for our food court locations we waived all royalties and advertising fees for 22 weeks."
The brand stopped waiving royalties after stores started recovering within two months, and as of the third quarter of 2020, same-store sales have increased by double digits year-over-year, Shtein said.
When asked how Burritobar differentiates itself from concepts such as Chipotle and Qdoba, Shtein said they are "constantly innovating and are nimble to be able to make changes to meet market demands."
"Our menu includes something for everyone, be it for vegan eaters, vegetarians, gluten free, etcetera, including kids' menus at select locations."
To market the brand, Ghelani started off paying for a highway billboard for about three months, creating social media pages and sending out a few coupons. Located about 60 miles northwest of Detroit, Howell is a smaller city with a population of less than 10,000, so word of mouth has been the best advertiser, he said.
"Without the franchisor, I don't think we could be as successful. I had no clue about this business. I knew how to run a Subway franchise, but this is completely different—we make everything fresh here," Ghelani added. His team is up to eight people, but like many in the restaurant industry, the biggest challenge for him is finding, hiring and retaining good employees.
As a master franchisee, Ghelani also started marketing the concept to potential operators. "Hopefully we find some more franchisees as people start to have more confidence in the market," he said. "Hopefully we can grow."