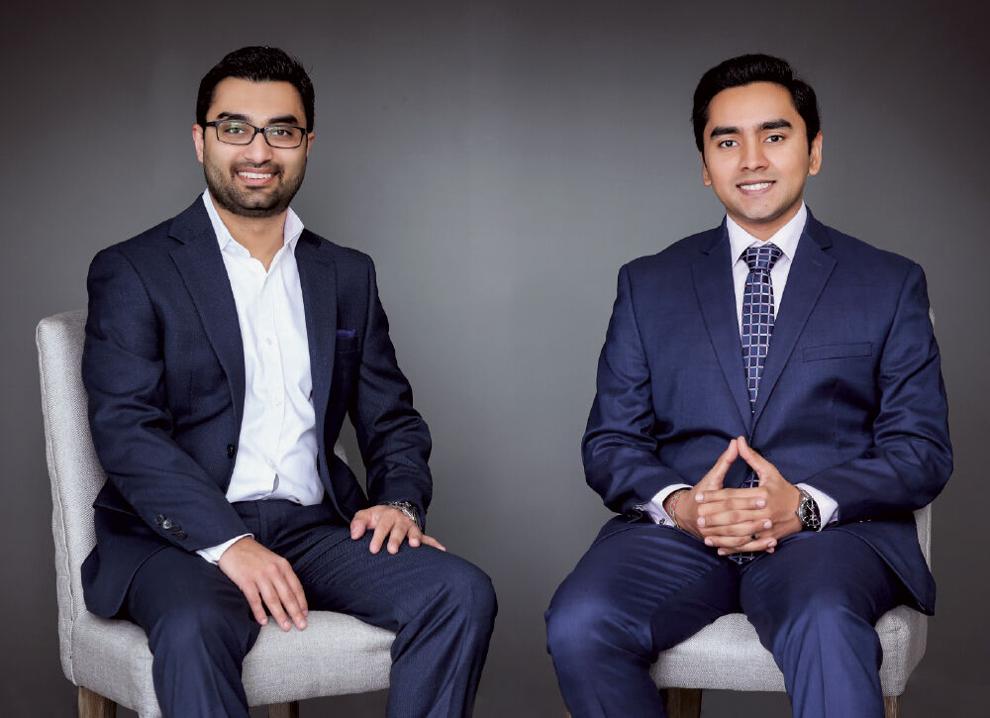 For two My Eyelab franchisees, the secret to working with family is having a strong sense of discipline.
"One thing that we strongly follow is we don't talk business at home. It never comes up. Whatever it is, it has to be in the office," said Sagar Panjwani, a My Eyelab franchisee in Atlanta, of going into business with his father, Mehboob Panjwani. Panjwani teamed up with another son-father duo, Zain Attawala and Shiraz Attawala, in 2017 to open My Eyelab stores in Alabama and Georgia. They had 28 stores open by the end of 2022.
The elder Panjwani has more than 15 years of retail and franchise experience from his time with Dunkin' and Marco's Pizza, his son said, so entrepreneurship was part of his upbringing. Attawala's father, meanwhile, managed financials and operations for wholesale and retail jewelry stores, convenience stores and petroleum providers.
It was while the younger Panjwani was still studying business administration at the University of Georgia that he and Attawala, who had graduated, began looking at investment opportunities. "During those discussions, eye care or eye exam concepts were coming up," Panjwani said.
My Eyelab is an optometry and retail eyewear franchise with systemwide sales hitting $64.2 million in 2021. It and sibling brand Stanton Optical have more than 250 corporate and franchise locations. Now Optics, formerly Vision Precision Holdings, owns both chains.
The Panjwanis visited a store in Greenville, South Carolina, and applied to be franchisees. All four later drove to the brand's Palm Springs, Florida, headquarters. "It seemed like well-run operations," Panjwani said. "They had a lot of the back-end stuff figured out, which means we wouldn't be having to figure out all the inventory challenges, supply chains."
The four knew that if they were going to dive into My Eyelab, they were going to go big. They opened 28 stores in five years, with four more in the works for 2023. By the end of 2024, Sagar said he hopes to have 50 My Eyelab stores open.
Teaming up made sense because "we wanted to make sure we had enough firepower to cover all the bases," Panjwani said. "Everybody comes in with a different set of expertise. So, we leveraged that expertise that everybody brought to the table and turned that into the quick growth that we had."
The cost to open a My Eyelab unit ranges from $299,858 to $601,197. Average gross sales across 46 franchised locations in 2021 hit $1 million, with an overall range of $425,664 to $2.78 million. My Eyelab added 43 units in 2021, most of which are franchised.
Attawala and Panjwani emphasized their approach of hiring people who are better than them at what they do, so they can "fill in the gaps where we wouldn't be able to give our best," Panjwani said. "I think we are successful today because we started working on creating that core team from early on."
They hired a regional manager for their portfolio when they opened a second store, a big move at such an early stage, admitted Panjwani. "We knew we had a long-term vision," he said. At first, the majority of profits were going toward funding a regional manager, but they wanted someone who was familiar with the brand to run the stores once they had more open. "Planning for the future has been a success recipe for us," he said.
By the end of 2022, Panjwani and Attawala had 110 employees. They're looking to hire and train new people to prepare to nearly double the number of stores in their portfolio in a few years.
"'People first' is our concept," Attawala said. "We believe in them being a very critical asset to our team, and that's the core aspect around which we circle and develop our strategies."
The two franchisees say one of their biggest
challenges is creating brand awareness in new territories. As they expanded into Alabama, they had to put more resources into marketing than when they open a new store in Georgia. "We do our best to market the stores and to grow that traffic," Panjwani said.
Real estate ownership is a potential next opportunity, they said, as all 28 existing stores are leased. As for other franchises, Panjwani said efforts are focused on growing My Eyelab before considering additional brands.