Grammy Award-winning rapper Megan Thee Stallion signed a franchise development agreement with Popeyes Louisiana Kitchen and will open "up to five restaurants," said Sami Siddiqui, the brand's president.
"She wants to get in there. She's a very hands-on person and wants to put her mark all over these restaurants," continued Siddiqui of the agreement that's part of a broader collaboration with the musician that also includes the release of a new hot sauce and co-branded merchandise.
The stage-named artist, whose real name is Megan Pete, is putting her brand on Megan Thee Stallion Hottie Sauce, which will be available October 19 in Popeyes' more than 3,400 restaurants in the U.S. and 14 countries around the world. It's Popeyes' first-ever global partnership, said Siddiqui, and the first time the company will release a new variation of the massively popular chicken sandwich it introduced in 2019. Popeyes is also pairing the Hottie Sauce will its new chicken nuggets.
The Popeyes x Megan Thee Stallion merchandise collection will feature three releases, with the first, a collection of bikinis, long-sleeve shirts, hats, tumblers and Popeyes chicken tenders dog toys, also dropping October 19. Popeyes Rewards members will get exclusive information and early access to the merchandise as the brand ties the celebrity partnership to its overall marketing strategy. Those rewards members also earn bonus points for purchasing eligible Megan Thee Stallion Hottie Sauce items on the app or online.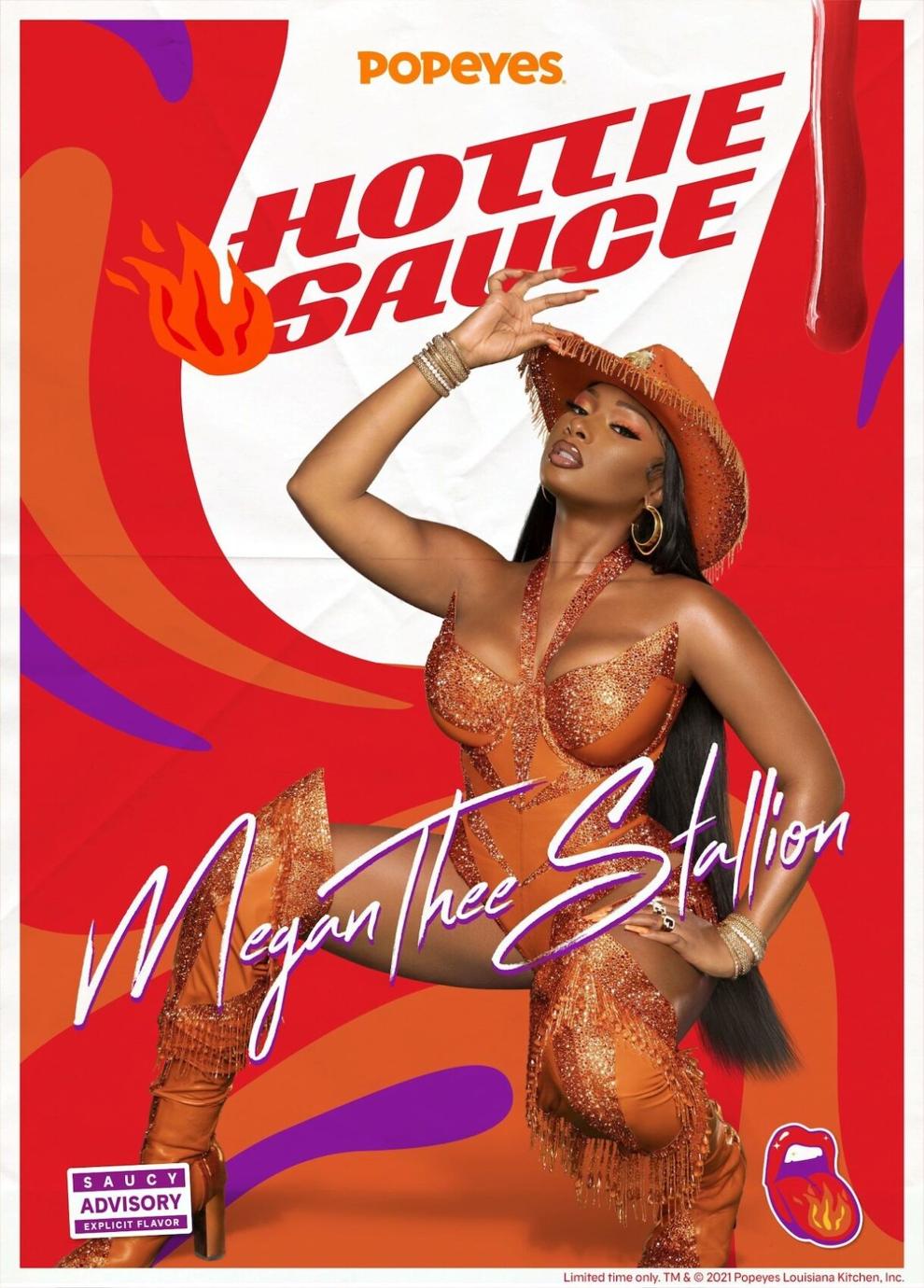 Celebrity collaborations have helped push traffic and sales to fast-food chains over the past year. Rapper and Instagram influencer Travis Scott teamed up with McDonald's on a promotional meal, and the QSR giant has since worked with rapper Saweetie, Columbian singer J Balvin and  K-pop group BTS on similar meal promotions. Taco Bell is also getting in on the celebrity action, working with singer and rapper Lil Nas X and even giving him the honorary title of "chief impact officer."
For Popeyes, Siddiqui called the collaboration with Megan Thee Stallion a "truly authentic partnership."
"Megan loves Popeyes," he said of the Houston-born musician. "She grew up in the south, she grew up with Popeyes … and she has so much love and passion for this brand."
"I'm appreciative of Popeyes commitment to empowering Black women and look forward to opening Popeyes restaurants," said the musician, whose hits include "Hot Girl Summer," in a statement. "Teaming up with Popeyes is such a milestone in my journey and evolution as an entrepreneur. I've always been a fan of the Popeyes brand and I'm thrilled to have the opportunity to join the brand and help create the new Megan Thee Stallion Hottie Sauce for their lineup."
Noting Megan the Stallion's involvement in every major decision along the way, Siddiqui said Popeyes' partnership with the artist goes far beyond a typical celebrity endorsement, from her working with the brand's culinary team to going through the franchisee approval process.
"She has her hands and tastebuds all over the sauce and worked closely with Chef Amy," he said of the sauce development process with Amy Alarcon, Popeyes' vice president of culinary innovation. The Hottie Sauce is made with honey, cider vinegar and Aleppo pepper.
"We've been talking about this franchising agreement for months now," Siddiqui continued. "She wanted to read and understand all of the documents herself, with her team … This is a long-term marriage in many respects. This is not something that's fleeting or that's quote unquote hot for a minute. We're excited to have Megan with us for many decades."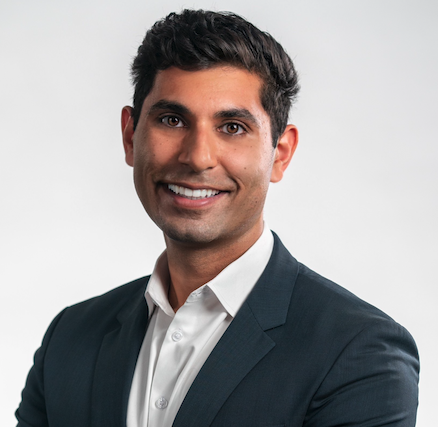 Popeyes isn't disclosing where Megan Thee Stallion will develop her restaurants or a timeline for the first opening.
The partnership also includes a philanthropic component. Popeyes and the musician will make "a six-figure donation to Houston Random Acts of Kindness, whose mission is to promote empathy and compassion while encouraging selfless concern for the welfare of others in the Houston community," the company said.
Popeyes grew sales 17 percent in 2020, to $5.1 billion, according to the recently released Franchise Times Top 400. The fried chicken concept, part of Restaurant Brands International, rose to No. 19 on the Top 400, which ranks the largest U.S franchise brands by global systemwide sales.