Despite fast-food and fast-casual concepts with drive-thrus generally being touted as the "winners" of the pandemic, that didn't necessarily translate to outstanding growth for all brands across the board in 2020. The Mexican restaurant category accounted for $15.6 billion in total sales last year, a mild decline of 1.9 percent from 2019.
Sales at Del Taco, Costa Vida, Taco John's and Taco Bell all stayed nearly flat in 2020. Only Pancheros Mexican Grill saw an increase of sales of more than 1 percent, coming in at 1.4 percent—and that's despite losing 7 percent of units.
The smaller brand ranked No. 317 on the Franchise Times Top 400 and posted $77 million in systemwide sales with 66 units. Rodney Anderson, founder and president of Pancheros, credits the brand's growth to its investment in its online and mobile presence, which resulted in loyalty sales increasing 92 percent over the past two years, he said.
"With existing delivery measures and continued success of our mobile app, Pancheros fans were able to continue ordering the same great food they know and love through different contactless options," Anderson said.
Not surprisingly, Taco Bell led the category at No. 11 with $11.7 billion in sales and 7,427 restaurants. Other Mexican concepts that fell within the top 100 franchises were El Pollo Loco (No. 89), Del Taco (No. 94) and Qdoba Mexican Eats (No. 96).
In terms of unit growth, Taco Bell opened 64 units, an increase of 1 percent—the same percentage as Taco John's. Del Taco and Qdoba Mexican Eats saw 0 percent unit growth. But no Mexican concepts lost more than 8 percent of their restaurants in 2020, a hopeful sign for the category moving forward.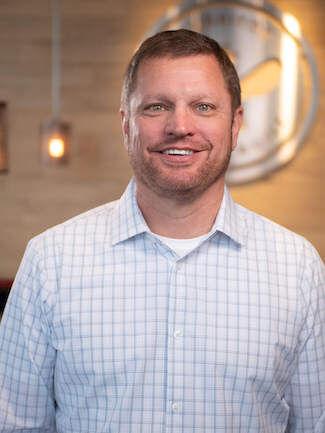 Pancheros has signed three new franchise deals and opened four restaurants since 2020, plus recently hired Joe Gale, an experienced sales executive from Coca-Cola, to lead its franchise development efforts.
"Of course, the challenges with the labor shortage have been felt by many in the restaurant industry," Anderson said. "We have been able to combat this, however, through our strong hiring and business model. It's made it possible for us to hire and retain employees quite effectively."
The brand's Cinco de Mayo promotion this year, which offered Pancheros app users fives times the loyalty points for their purchase, resulted in a 125 percent increase in week-over-week loyalty sales, plus a 10 percent average check bump. They also began implementing mobile pickup windows to new locations, which Anderson hopes "will carry us into the rest of 2021 and beyond," he added. "We are constantly looking for ways to get burritos in people's hands faster and easier."
Sales growth: Mexican restaurants
Top 3
| | | |
| --- | --- | --- |
|  Pancheros |  $77M | +1.4%  |
|  Costa Vida | $145M*  | +0.9%  |
|  Del Taco | $857M  | +0.8%  |
Bottom 3
| | | |
| --- | --- | --- |
|  Qdoba Mexican Eats | $825M*  |  -8.5% |
|  Tijuana Flats | $139M |  -9.8% |
|  Moe's Southwest Grill | $563M |  -23% |
*Franchise Times Estimate