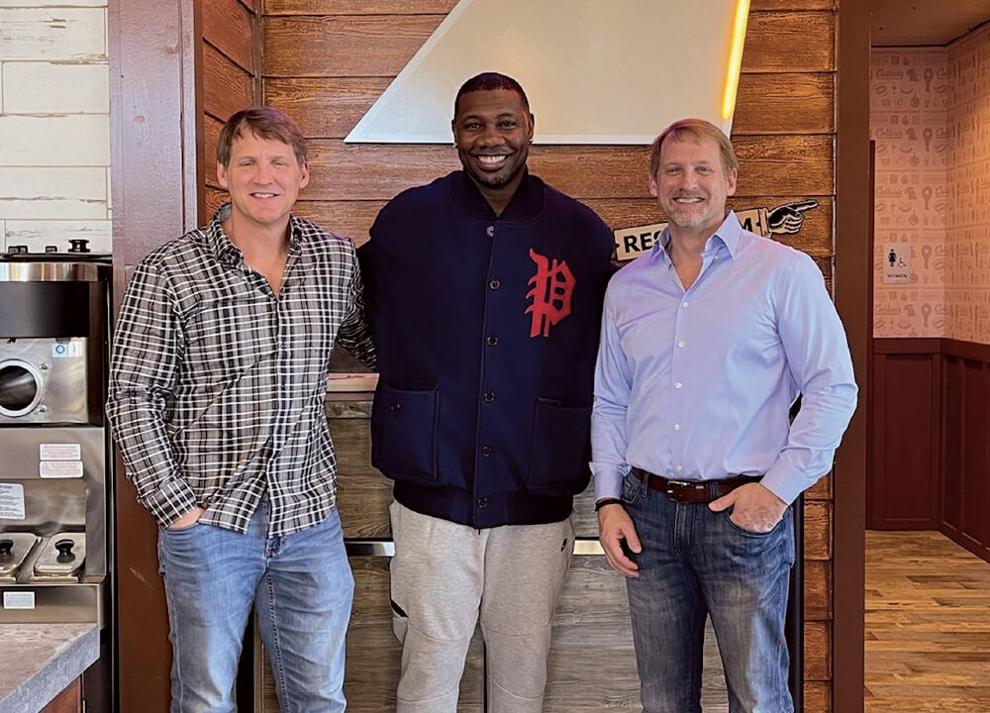 Ryan Howard, an MLB All-Star who won the World Series in 2008 with the Philadelphia Phillies, is taking on a new franchise venture thanks to a teammate from that championship run.
Pitcher Chad Durbin, who played with the former first baseman in Philadelphia, was working with Michael and Craig Colby on another concept when he introduced Howard to the Colbys and the brothers shared their idea for Colbie's Southern Kissed Chicken.
"I'd always wanted to do chicken," Michael Colby said. "We've had 15 Burger Kings that we sold in 2005, and we still have Red Robin locations and a tavern concept, but we always wanted to do chicken." In addition to the quick-service fried chicken concept, the brothers are also franchising Chuck Lager America's Tavern.
"We started talking about the concept and I loved the idea," Howard said. "I've done other types of investing and have been involved in real estate and tech stuff, but this is the first work I've done in this realm."
The first Colbie's opened in March 2021 in Mount Holly, New Jersey, and the second followed in September of that year. It added a spot at Citizens Bank Park this year, and is set to start construction on a location in Kissimmee, Florida, which Colby said will be the first franchised unit. The menu, developed with partner and celebrity chef Fabio Viviani, features indulgent chicken sandwiches such as the Southern Belle with cheese, candied bacon, crispy onions and bourbon sauce, plus ice cream nachos, fried Oreos and other "fun food."
"Thus far, there's been a lot of good, positive feedback," Howard said. "We've had constructive feedback, things we can do to make the product better. We're still going through those processes, like how we can make sure the food stays warmer for people trying to get home. We're tweaking things here and there, but people have been really happy with it."
Howard said the Colbie's team is also mindful that the brand doesn't expand too quickly, ensuring quality along the way.
"We've been able to take our time, making sure it's how we want it before we try to grow this bad boy," Howard said. "We'd love for it to be a national and global chain in the future. We want this to take off and be a household name."
An advantage for Colbie's is that it has an owner who knows about success. During his career from 2004-2016, all in Philadelphia, Howard and the Phillies won five division titles, two National League Pennants and a World Series championship. He also hit 382 home runs in his career, was named an MLB All-Star three times and earned both the Silver Slugger Award and Hank Aaron Award in 2006. He retired in 2016.
Like his experience in the MLB, Howard's latest venture has him working as a member of a team, and to him, being part of the right group is the key to success.
"With anything, you have to have like-minded people that all want to move in the same direction," Howard said. "You don't want to go in and work with the A-holes. It's important to have the right people with the right people who trust and understand the concept."
In addition to being a part owner, Colby said Howard is the face of the brand in many aspects and as the business continues to grow, the former slugger said he hopes to attend restaurant openings.