Tony Lamb launched Kona Ice in northern Kentucky in 2007 as a fresh take on a classic ice cream truck but with Hawaiian-style shaved ice, and instead of that semi-creepy jingle coming from the van down the street, they play steel drum music from the Hawaiian Islands.
Kona Ice ranked No. 11 on the Franchise Times Fast & Serious list in 2018. Lamb largely attributes the brand's growth to its mobile concept and being able to back off when they started expanding too quickly.
"We had a really big 2014 and we purposefully started backing it off because we were still developing systems and processes. It's tough," Lamb said. "Any system would have trouble launching 150 franchises in a year, other than McDonald's—they can sneeze and that comes out."
Kona Ice passed the 1,200-unit mark last year, driven largely by existing franchisees adding more trucks. The brand dialed in on marketing more specifically and "got very intentional about the people we're trying to attract into our business," Lamb added. "We're philanthropic, community and family-oriented people. We've given back $82 million to communities in 2019 as a whole."
"If anyone wants to know the secret, it's all about the franchisees we attract. We don't get anyone calling and saying, 'What's the ROI?' We get people who say, 'Hey, I'm excited about what Kona has done in my neighboring community,'" Lamb said. "That's what we market with, stories and examples of franchisees getting involved, doing well for themselves but doing better for their communities."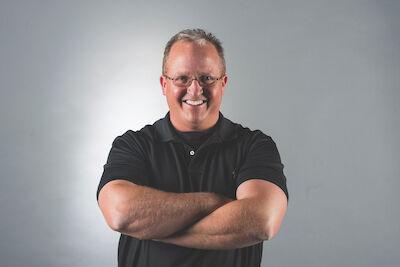 Now with more than 1,300 franchise units, Lamb said 65-70 percent of his franchisees are first-time business owners. "For us to be able to take them all the way to success and even satisfaction is the accomplishment of a lifetime," Lamb said. "Of all the things we've done, I'm very excited and proud of that."
Another staggering figure: "We have a 6 percent food cost and 10 percent labor cost. Those are some crazy good numbers, and it's allowed us to have that extreme business model in being philanthropic and community-minded," Lamb said. "We're the only guy in our industry to have nearly 1,300 mobile franchises, and I don't really see anybody else coming into our industry."
Since COVID-19 hit, however, Kona Ice started receiving more attention from other national brands looking to launch their own mobile concepts. "I feel like the pretty girl at the prom," Lamb joked. But in all seriousness, he welcomes competitors and even transparently shows them around the office.
"Do you know what this would do to the" mobile industry "if a big player comes in and does it right?" Lamb said. "It would be so good for the industry and give it more legitimacy. I'll still beat you and win every time, but I'd love the competition and legitimacy."