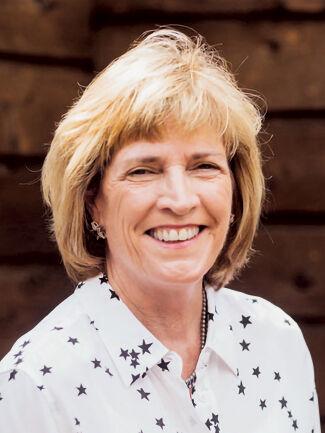 Editor Laura Michaels asks the tough questions—What superhero power would you most like to have? What's the weirdest thing you've ever eaten?—to show a side of franchising execs you don't normally see.
Who would play you in the biopic about your life?
I was thinking Jodie Foster. I don't know her, but what I see of her in her movies is our styles are similar. I wouldn't claim to be as smart as her, but she's really buttoned up and sharp. I think we're just similar in that way.
If you weren't in franchising, what would you be doing?
I actually have another company, I've had it for 25 years now, it's a marketing and staffing company. But if I weren't involved in either, Mutts or McKinley, I'd play a lot of golf and I'd be traveling the world. I'm 61 and retiring isn't anything that's close to happening—Mutts is kind of my second career and it's keeping me busy—but that's what I'd be doing.
What's something not many people know about you?
I used to be a really good tennis player. I played in high school and college. I played at what was Southwest Texas State … now it's called Texas State University. I'm originally from Dallas, born and raised, huge Dallas Cowboys fan, but everyone knows that about me. I was actually in sports marketing for 10 years, that's really where I learned how to run a P&L.
What's your guilty pleasure?
I eat pretty healthy. So probably wine, but that's not even something guilty. I love red, white … a great Cab, pinot grigio … I love Italian wine. Really all wine.
What superhero power would you most like to have?
To be able to heal my body and others. To heal the pain as we age and to heal others.
What's your favorite travel destination?
We have a vacation home in Bermuda. Since I partnered with the founders of Mutts in 2017 I haven't seen much of Bermuda, but I'd love to retire there, it's just lovely. The weather, the people.
What's one trend you wish would disappear?
Social media. While for Mutts it's the main driver of getting messaging out to our members' parents—at Mutts the dogs are the members and the humans are our members' parents—but not withstanding that, social media has gotten pretty out of control.
What chore do you absolutely hate doing?
I wouldn't call it a chore, but I hate filling my tank with gas. I don't know why, it's not hard. My sweet husband, if we stop he'll do it, or if he knows I have a long drive coming up he'll check and do it for me. Years ago, I ran out of gas on the George Washington Parkway in the dark.
What's the best piece of advice you've ever been given?
My business partner who I started McKinley Marketing Partners with, she told me this and I've always stuck to it: Don't be afraid to hire people that are better than you are at that hiring need—and then get out of the way.
What's the weirdest thing you've ever eaten?
I lived in Singapore for a while, I took a gap year between high school and college. I had this boyfriend at the time and we were out at this restaurant and we had raw octopus. It was just so bad. I probably chewed on that thing for 20 minutes because I was too embarrassed to spit it out.
With whom would you most like to spend a day?
I think Katharine Graham. She was the publisher and CEO of The Washington Post. I read her book and I just found her to be really dynamic. Madeleine Albright would be another one.