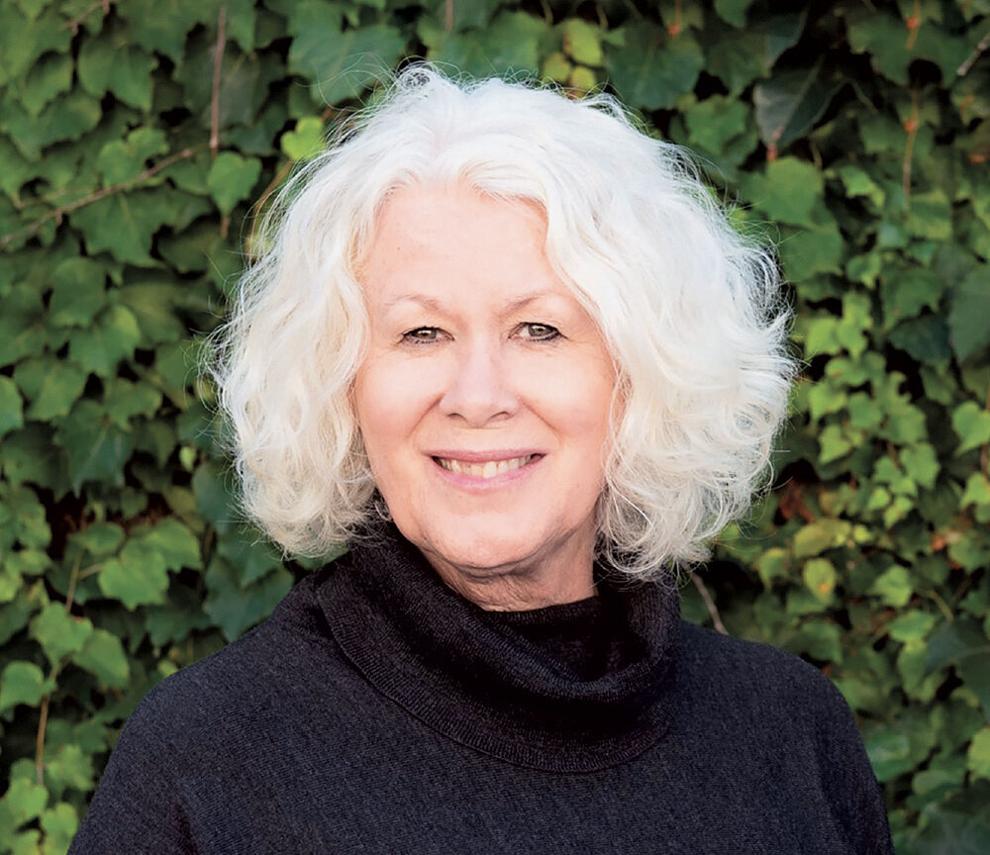 "I loved asking about their tattoos," Nancy Weingartner tells me. "It was like an autobiography on their skin. When I grew up, only sailors had tattoos."
Nancy is talking about her latest gig as editor of Foodservice News, a business-to-business publication that covers chefs and restaurants in Minneapolis and St. Paul. It's owned by Franchise Times Corp., and Nancy took over the publication when it needed an editor a few years ago.
It was tough leaving the day-to-day operations as editor of Franchise Times, she says, "but there was an opportunity with Foodservice News that I wanted. I wanted to scale back a bit, and years ago, I had worked on the publication and I loved it. I liked being part of the local community, too."
Nancy joined Franchise Times when John Hamburger first bought the title from Crain Communications in 1998. She was writing for a newsletter, Continental Franchise Review, which John also purchased that year. She lived in Denver at the time and became a contributing writer for Franchise Times.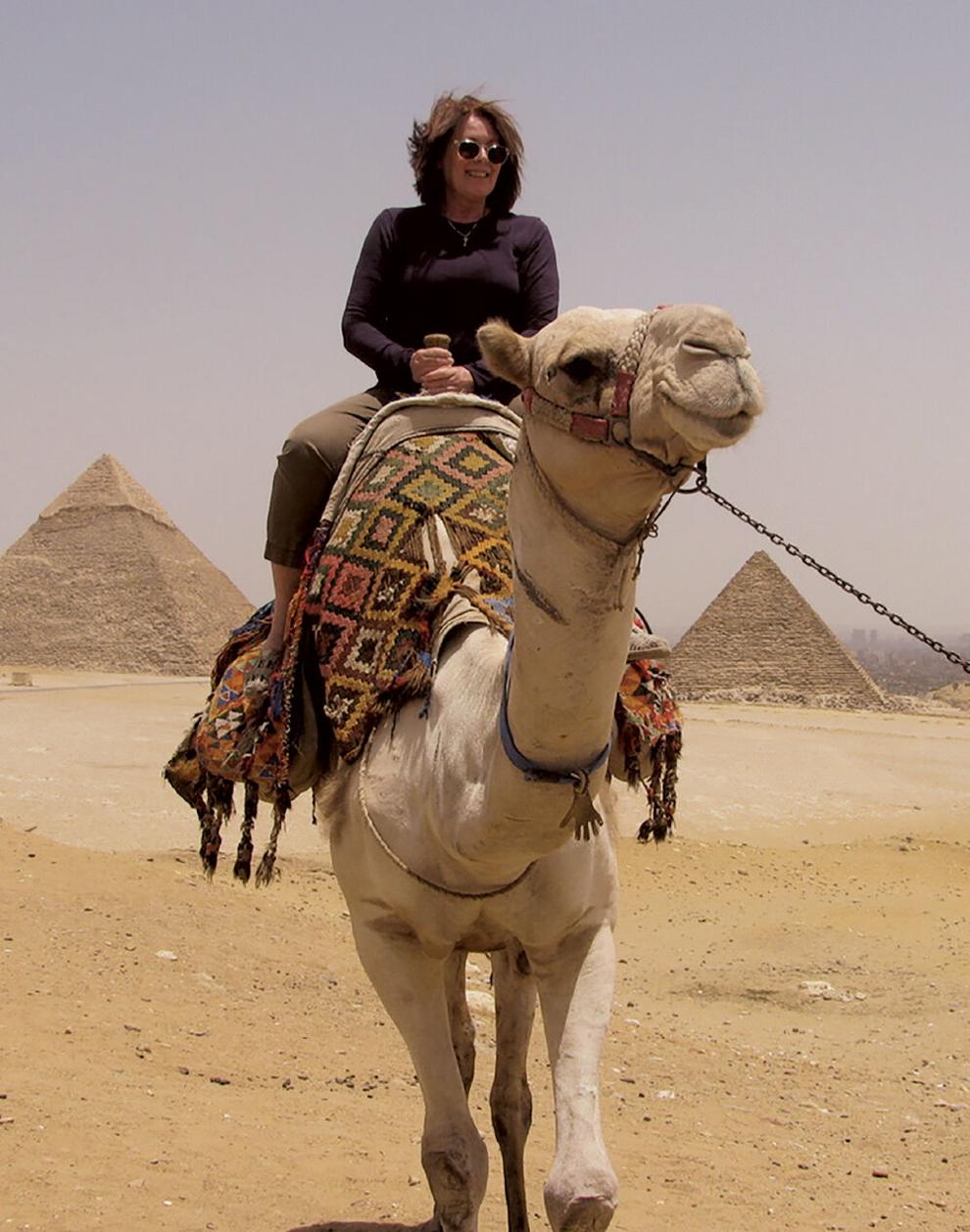 John was so impressed with her writing, he asked her to move to the Twin Cities and work full time as editor after the first couple of years. She did, and this publisher, for one, is grateful.
When Nancy and I first starting working together and building the Franchise Times readership, we would spend hours writing headlines, coming up with the best story lede for that more challenging article and choosing just the right photo to capture the subject—and laughing at our own cleverness. Nancy would work until the last article was polished, smooth as stone.
And Nancy is one of the most talented writers I know—and I am not just saying that because we've become close friends. She made me a better writer, plain and simple. Her tenacious pursuit of the quirky, the inspiring and successful helped set the course for Franchise Times to become a must-read in the sector.
"Nancy has a creative streak and she is willing to take risks," says John. "We would talk about ideas, and she has a good sense of photography and cover art, and what makes a good subject—it started us along the way of being the 'People' magazine of franchising."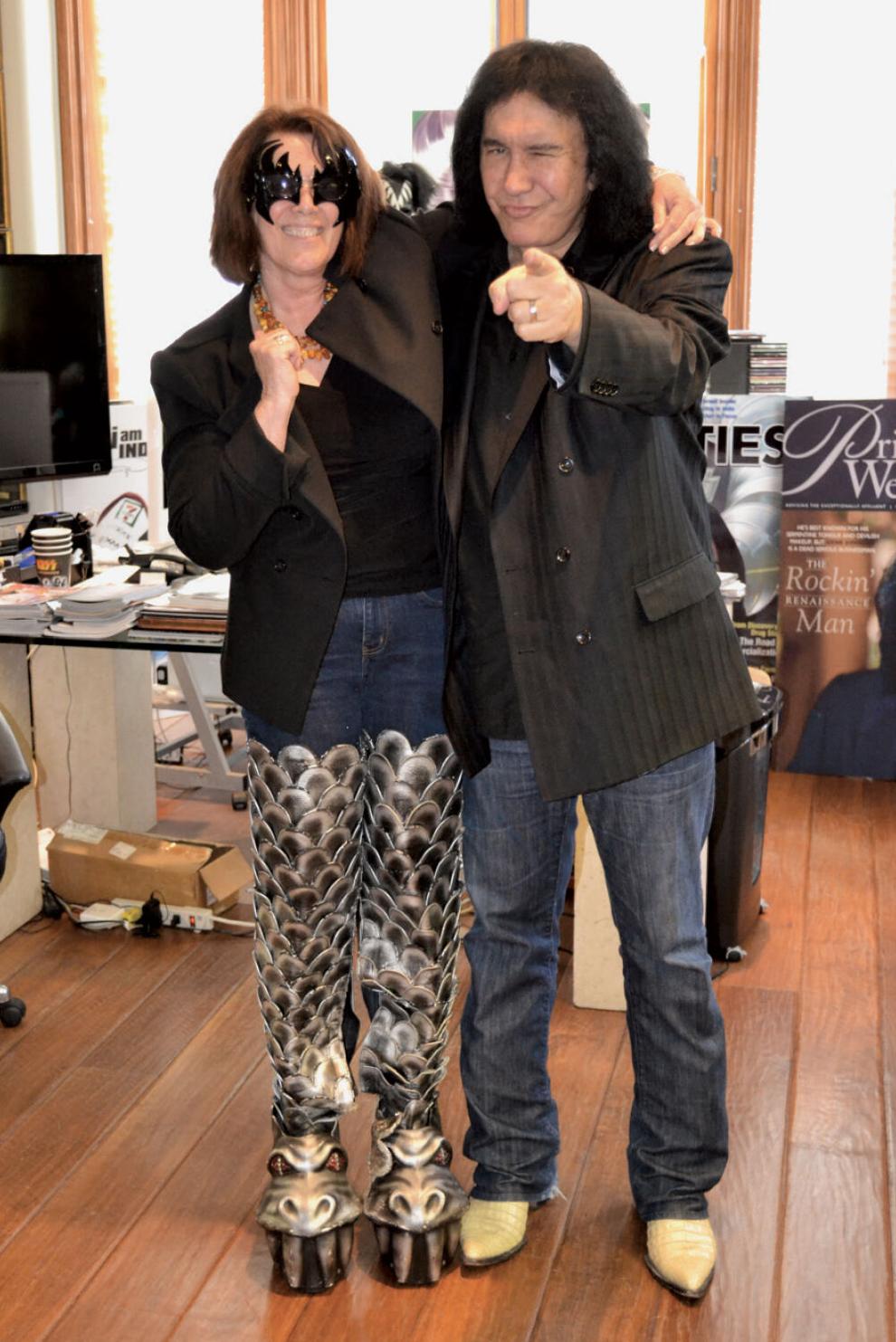 Nancy interviewed Wendy's founder Dave Thomas, Hank Aaron, Shaquille O'Neal, Larry King, Drew Brees, Troy Aikman, Jerry Jones, Bobby Flay, Pitbull and a host of other celebrities, all with connections to franchising.
"At one point I found myself riding in the front seat of Gene Simmons' truck, talking about religion and philosophy," Nancy says of her interview with the famous frontman of rock band KISS. "His house was so memorable; it was like a KISS museum. I even got to try on his boots." Which, if you are a KISS fan, you will know that means the boots he wears on stage, which are 6-inch platforms and sport an angry serpent on the front.
She traveled internationally, a lot. In conjunction with the International Franchise Association, Nancy was part of trade missions with the U.S. Commercial Service, where franchise brands could present their concept to investors around the globe. She wrote about the trips for Franchise Times, and gave readers an inside look at the business side of the missions, as well as the unconventional experiences along the way.
In Qatar, she dined on a rooftop where the businesspeople feasted on baby camel, while Bollywood music videos were projected on the building across the way. She rode atop a camel in Egypt, and was fascinated as she traversed the streets and markets of Hanoi, Vietnam, on the front of a bicycle taxi. ("I don't know how he managed not to kill us," she tells me of her bicycle driver.)
Outside of trade mission trips, she traveled with Dunn Bros Coffee to Kenya, where she met their coffee growers. "They drank Sanka because they didn't want to cut into their own profits," she remembers. "They didn't have a lot, but they would share their last Coke with us."
Nancy flew to Europe, where she and other reporters were covering McDonald's and its new store models, hitting three countries in three days. And she and yours truly made a trek to the Franchise Expo Paris, where she was determined to spend from open to close interviewing every last franchise brand exhibiting there—until I convinced her to go back to the hotel and raid the honor bar.
And while this all sounds glamorous (and it was), Nancy clarifies that the most rewarding part was meeting the people, and learning about the different cultures. "It was a richer experience than going to these countries as tourists, because you really get to know the people," she says.
And because John's simple mandate for Franchise Times was that he wanted to read about the people in franchising (What do they eat for breakfast? What's their dog's name?), Nancy took that to heart. It wasn't hard for her, because she is also fascinated by the everyday people who aren't celebrities, but make up the backbone of the industry.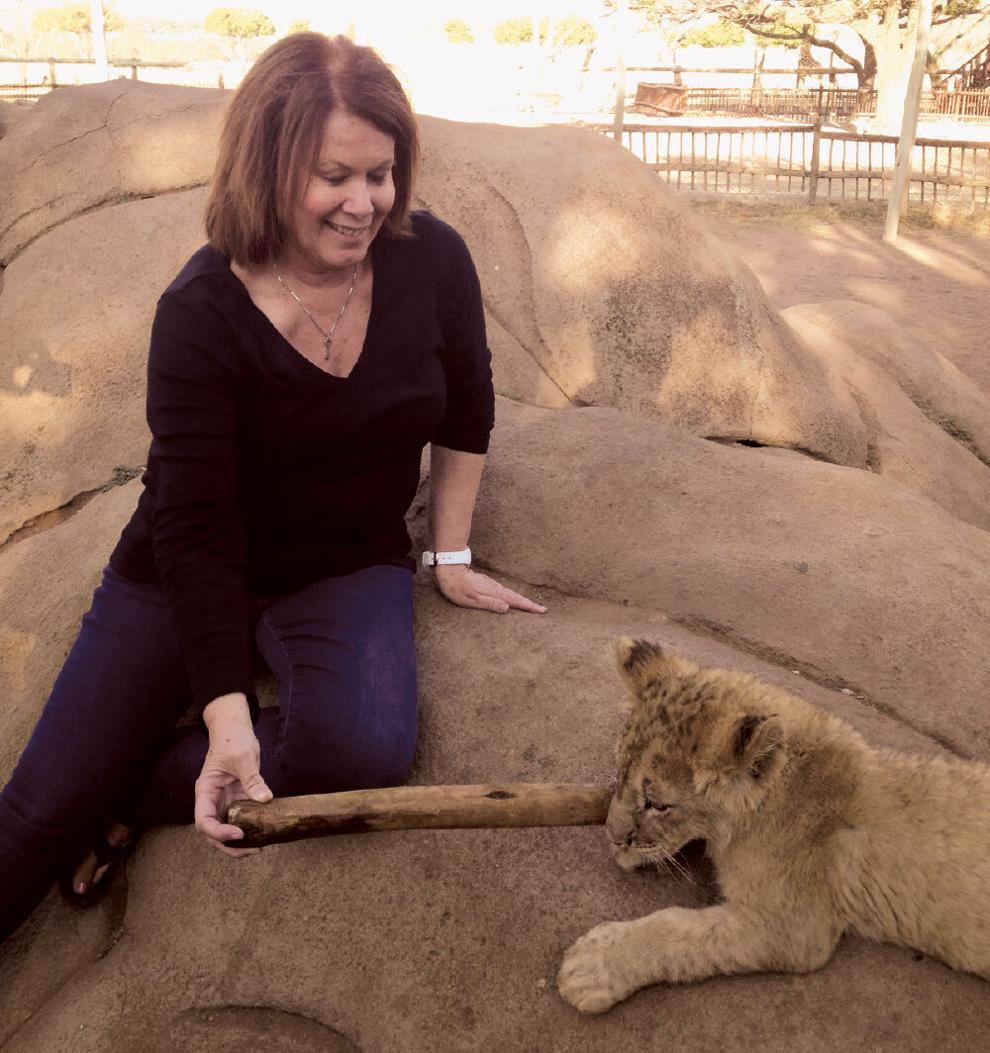 Because Nancy likes the unconventional, she finds that everyone has that quirky story if you dig deep enough—and that it's not enough to know their dog's name, but also which doggy daycare they attend.
"She disarms people," says John. "They are willing to tell their story to her."
She enjoyed "hanging out with Kevin at conventions and meeting his customers," she says of FT National Sales Director Kevin Pietsch. "I love being nosy and asking people about themselves."
People would tell her about their lives and she walked away feeling like they were close friends.
"When we launched Franchise Times, we were outsiders" in the industry, John says. "Nancy really made us insiders. She was able to do that through her personality—she's a people person—and she was really able to help establish us within the community."
And she loved doing just that: covering the community. A quote from one of her many columns: "After I boarded the plane to fly home the next day, I realized the best part of my job is trying on other people's lifestyles for a short period—and then returning to mine."
Now she's returned to her life full time. In May, she retired from Franchise Times Corp. after almost 25 years with the company. She's a painter and will be able to explore that more, along with her work on a local theater board, more international travel, teaching yoga and other pursuits. And oh, yeah: She's getting a dog any day now. Finally, she'll get to tell everyone else what her dog's name is.