Minuti Coffee, with 12 locations open in Texas, isn't going to overtake Starbucks and its nearly 15,000 U.S. stores anytime soon, but the brand isn't afraid to go up against the Seattle-based coffee behemoth.
"We'll open up right next door to a Starbucks because we take customers away from them," said Charles Dechiro, Minuti Coffee's executive VP of real estate and franchise development. "I'm not going to say we'll overpower Starbucks … but people recognize the difference."
Several of Minuti's coffee shops are within a couple blocks of a Starbucks, with one in Houston a mere 350 feet away, and while putting a shop so close to a competitor isn't Minuti's real estate strategy per se, Dechiro said it does demonstrate the brand's strength.
Launched in 2008 by Ardavan Motamedi, Minuti Coffee is the coffee shop extension of Molinari Coffee, a 100-plus-year-old coffee roaster in Modena, Italy. Its shops are the only place in the U.S. offering the Molinari brand, noted Motamedi, thanks to his connections as a third-generation distributor.
A former franchisee of Wendy's and Fazoli's who at one time operated several locations in Oklahoma and Texas, Motamedi said after exiting the Fazoli's system he "was looking for something else to do.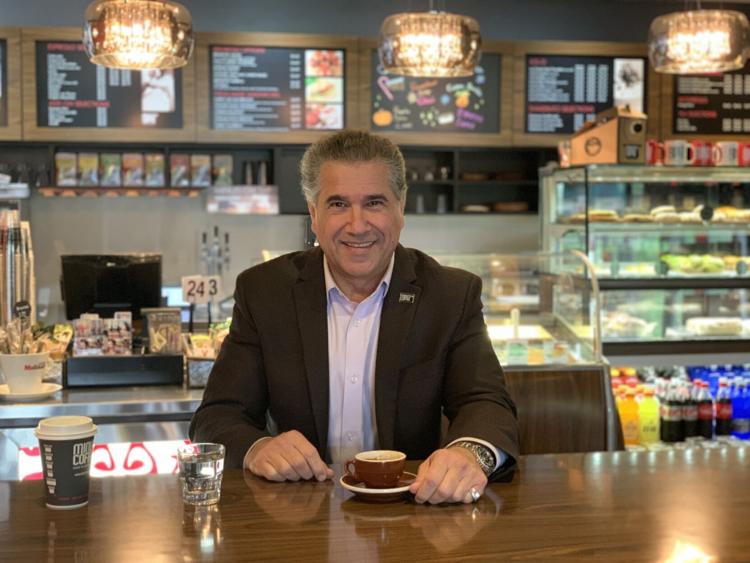 "I called our guys in Italy and said, let's start working on our own concept," he continued. After several years spent developing the Minuti Coffee model with both café and retail components, he opened the first location in Houston in 2008.
Franchising since 2018, the goal, Motamedi said, is to create a true "Italian national coffee shop" that represents the social coffee culture of Italy versus Starbucks, "which is, come in and open up your laptop for eight hours." The design of a Minuti Coffee shop, at 1,000 to 1,800 square feet, actually limits the number of electrical outlets on the walls, pointed out Motamedi, as a way to keep customers from camping out. It's an approach he said increases sales "because it's not just having people buy one drink and sit all day."
Dechiro and Motamedi declined to provide average unit sales volumes or other financial performance information, but Dechiro maintained the "margins are so great." He did add sales are up more than 10 percent this year at most locations, "even through the COVID period."
The total investment cost for a streetside or freestanding Minuti Coffee franchise is $232,000 to $363,000, including a $30,000 to $50,000 franchise fee. Minuti also has a kiosk model with an investment range of $128,000 to $224,000. The royalty is 5 percent of monthly gross sales.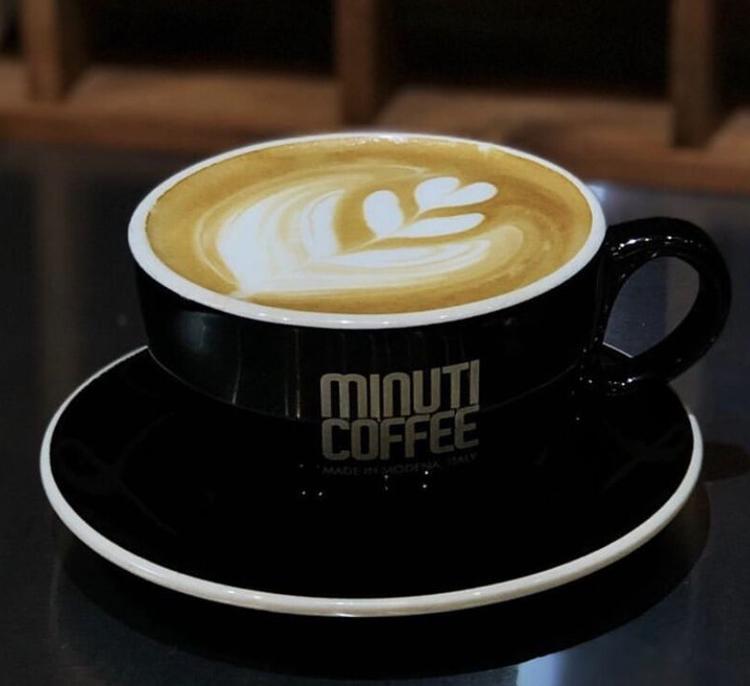 In addition to its Italian coffee and espresso drinks, Minuti also makes its own drinkable chocolate, called Cioco Delice, and Biospresso, which Motamedi described as an energy drink made with yogurt and espresso. Gelato and smoothies, plus sandwiches, pastries and a handful of breakfast items round out the menu.