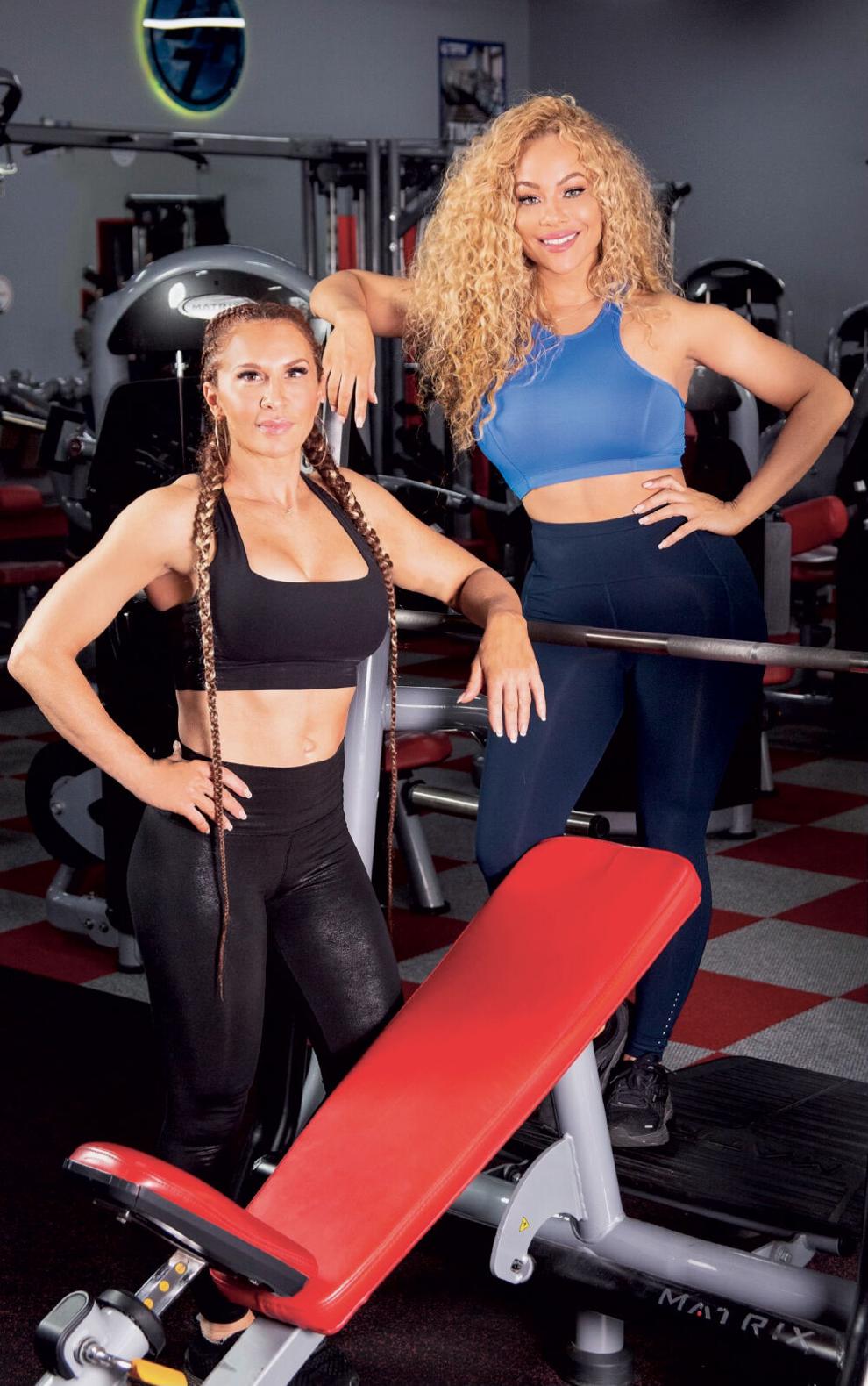 Songwriter, singer, actor, certified personal trainer. Brave Williams has already packed several careers into one lifetime, and with her next act she's adding yet another new title: franchise owner.
With the opening of her first Workout Anytime location in Lanham, Maryland, Williams is introducing the brand in a new state and, she hopes, bringing a different type of gym experience to the area. "I've always had a passion for fitness. Training people and changing lives," she said.
A certified trainer for 10 years, Williams built a strong roster of clients, one of them being Kevin Davis, who she described as a "serial franchisee." Davis, who is also a Phenix Salon Suites and Epic Wings franchisee, is now her business partner and the two have a 23-unit deal to develop Workout Anytime locations in several eastern markets.
Williams was close to signing an agreement with another gym brand when she pivoted to Workout Anytime. "I could feel it in my gut that I was making a mistake," she said of the last-minute decision. Alpharetta, Georgia-based Workout Anytime, which has 190 locations in 20 states, impressed her with its dynamic model that goes beyond a typical low-cost, 24/7 gym experience.
"And I like that they give the franchisee room to add their special touch," said Williams, which for her means incorporating her own personal aesthetic into the design with a chic marble wall and other features. "I want to put a chandelier in the premium lounge space—and they're letting me do that."
The addition of deluxe amenities such as cryotherapy, red light therapy and an infrared sauna to the Workout Anytime model was also attractive to Williams, who said services focused on recovery are becoming more important to gym members. The premium membership level is $29.99 per month, while a basic membership is $19.99 per month.
Reached in mid-April, Williams said her location in Lanham had sold 700 presale memberships. "The community excitement completely surpassed my expectations," she said. Her fitness director, Jennifer Riva, has been instrumental in the development efforts, she added, and the Retro Fitness in Manassas, Virginia, where she met Riva will become Williams' second Workout Anytime. "That Retro Fitness closed and we bought it—it's wild it worked out like that."
Williams said her foray into franchise ownership with a fitness brand is in line with what she aims to do in all her endeavors. "My purpose is to inspire people. I knew that from the time I was very young, with a microphone in my hand," she said.
Williams was just 9 years old when she began performing spoken-word poetry, often addressing topics she said someone her age normally wouldn't speak about: social issues, cultural differences, politics. "The crowd would call me 'Brave' and it stuck," she said of her name.
At 15 she signed with Columbia Records and later started a girl group, RichGirl, that was the opening act for Beyonce's "I Am…" tour. Though the group disbanded, Williams continued her music career—her song "Don't Tell Me No" is in regular radio rotations—and she also began landing acting roles, including in "CrazySexyCool," VH1's biopic about R&B trio TLC. In 2019 she got her first leading role, in Netflix's "Love Dot Com," and last year appeared in Amazon's "Gaslight 2022."
"I just booked a movie, a romantic comedy, that I've had to put on hold to dedicate my time to developing this new baby," she said of her focus on Workout Anytime. "That has my focus and dedication."
Through all her projects, including Workout Anytime, Williams said she hopes people come away with a feeling of positivity. "I tell our employees, yes, we're in the fitness industry, but we're really in the service business. My bottom line: How can I inspire someone? How can I make someone feel better?"