The newest franchisee for Germinator, a mobile disinfecting and sanitizing service just launched in January, has Texas-sized plans for his new venture.
J.R. Ferguson first bought two franchises, in Lubbock and Amarillo, Texas, and assigned about 50 salespeople that work for his construction firm to also sell Germinator business.
"Now that we had created all of the interest and prospects, it was time to pull the trigger on the entire state of Texas and New Mexico," said Ferguson, who paid about $3 million for the Germinator rights in the two states.
Ferguson wasn't named after the classic character J.R. Ewing in the TV drama "Dallas," he said (he was actually named for his mother's two brothers, John and Robert), but he has the same drawl and penchant for expansion at his construction company, JFerg Pros.
"I started the company in 2006 with a red livestock trailer and a busted truck. So, 14 years later at the age of 33, we'll do somewhere around $200 million in revenue," he said. "When we go into something, we go into it with all that we have."
It will take about a year to get Germinator locations opened, planned for Austin, Dallas/Fort Worth, Houston and Waco in Texas, and Albuquerque in New Mexico, among others. He said one attraction was Germinator's advisory board. "From everything we know, our products are the absolute best," he said.
"The fact of the strong medical and scientific board, the people within it, the knowledge they have, the research they've done, it would take years and years" for someone else to duplicate the expertise, he believes.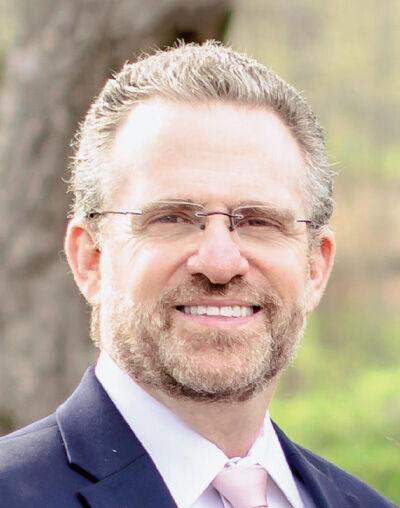 Jeff Gill is founder of Germinator as well as another franchise brand, Sir Grout, which has been cleaning and restoring tile in homes since 2007. "After so many years of being in literally tens of thousands of homes, I saw the same thing over and over again: sick children in the house staying home from school, people home from work being sick, offices with sick people. I thought to myself, who's doing anything about this?" and he began in 2015 looking at different disinfection technologies.
"I discovered hypochlorous acid, which is a natural disinfectant. It was something nobody was using. It was effective, it was safe. I latched on to that technology and learned everything I could about it."
Gill launched the Germinator franchise in January 2020, and then came COVID-19. "Couldn't have timed it any better," he said, stipulating that only the timing was fortunate; the pandemic, of course, is nothing but terrible.
He was leading the annual conference for his first franchise, Sir Grout, in February, and hearing from his scientific advisory board, which includes epidemiologists, about COVID-19 coming to the United States. 
"People were asking me about Germinator. I was telling them, things are going to get really bad. I didn't think this bad, but Germinator is going to be a key part of what is going to happen in the next months," he said.
"March hit, and it was the oddest day. It went from getting a handful of calls a day, to getting 80 to 100," he said. "I was shocked. I didn't know which direction to go, calls were pouring in," from people who wanted their spaces disinfected. 
Next the franchise calls came, "by the dozens. We were selective," signing 17 franchisees so far. "I didn't want to get ahead of myself and just sign everybody else up who wanted one."
That number is about to jump to 70, because of J.R. Ferguson's planned rollout.
Cost of investment for a Germinator franchise is about $35,000, including equipment, supplies and the $20,000 franchise fee. No financials exist because it's a start-up.
Technicians can cover up to 10,000 square feet an hour, he said, using Germinator's two-step process, with a five-minute dry time. Customers pay 36 cents a square foot, with a 25 percent discount for quarterly service. Each service is said to last for 90 days.
Gill said he does not have degrees in biology or chemistry, as many people ask him when he talks fluently and at length about the science behind his products.
"I like things that have untapped potential. I like not knowing what's going to happen," he said. "I've been self-employed my entire life, other than two years. People ask me why. I'm 58. I tell them, because it's boring knowing what's going to happen."
One other thing: he recalls being bored out of his mind as a youth in science class, asking when would he ever use those lessons from chem lab and biology class. He figures he owes his high school science teacher an apology.