Membership in the International Franchise Association affords some franchisors and suppliers the "patina" of good standing and credibility, said Michael Seid, even when it's not merited, a situation he's working to help remedy as chair of the IFA's new brand standards task force.
Seid, managing director of franchise consultancy MSA Worldwide, said for people like him who have been in franchising for decades, "we get angry when we see the Burgerims of the world," a reference to the burger franchise that infamously collapsed in late 2019. "And for every Burgerim, I can roll out a hundred great franchisors," he said, but the industry itself is affected by the bad actors.
Burgerim's franchise page still features the IFA member logo. Matt Haller, IFA's senior VP of government relations and public affairs, said the IFA sent the company and the bankruptcy firm a cease and desist notice regarding its use given Burgerim is no longer an IFA member in good standing, "but it has gone into a black hole."
In a May 25 letter to members announcing the task force, IFA Chair Catherine Monson wrote, "IFA must adapt in terms of who and what it represents in order to ensure the interests of all stakeholders involved in the franchise relationship are equitable into the future." Seid, along with Neighborly COO Mary Thompson, will lead the task force and seek input from franchisor, franchisee and supplier members in the coming months before it makes recommendations to the IFA's executive committee.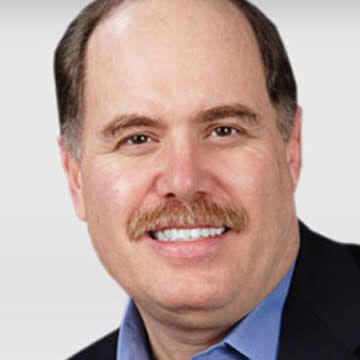 While this task force is new, Seid noted its efforts are not. He led a different task force about 10 years ago that resulted in the IFA's adoption of a statement of guiding principles, a list of 12 agreed upon items such as, "franchisees should clearly understand the franchise business model before investing," and "franchisors should clearly understand the franchise business model prior to choosing franchising as a method to expand their business concept."
The brand standards task force will "build off of what we started back then," said Seid.
"We're basically saying we've got to take a hard look at ourselves and what we can control," said Haller. "We can control the types of franchises that are part of our organization."
While there is a process now to join the IFA, "it could be better," Haller noted. "If you have a franchise and you have a franchise disclosure document and you can pay the member dues, you're eligible to be a member," he said. "And I think we can do better."
Haller, along with other members of the association's leadership team, will participate in the task force, which in turn will also consult with those on the regulatory side, including Dale Cantone, Maryland's assistant attorney general, and Theresa Leets, assistant chief counsel of the Securities Regulation Unit of the California Department of Financial Protection & Innovation's Legal Division. The Federal Trade Commission, which is now reviewing the Franchise Rule, will also be consulted. Attorneys Ron Gardner, whose firm Dady & Gardner works with franchisees, and Lee Plave, a partner at Plave Koch who Seid described as "ex-FTC," are also on the task force.
The work of the task force, noted Monson in her letter, "is an extension of a broader reputational and research campaign the IFA Board of Directors and the IFA Foundation leadership have been working on for the last several months." That campaign, said Haller, stemmed from a meeting of IFA leaders during the association's convention in February 2020 and continued with a retreat where the group looked at "what we're doing for workers in franchising, what we're doing in diversity, equity and inclusion."
Earlier this year the IFA created a Black Franchise Leadership Council and recently completed a franchise census that drew more than 3,500 responses.
"So, it's this broader look at what do we stand for and how do we communicate that," said Haller. The association plans to launch a public-facing reputational campaign later this year.
The IFA has about 1,000 dues-paying franchisor members, said Haller, and around 650 supplier members. Franchisees make up a smaller portion of membership, but Haller added thousands of franchisees are active in public policy efforts even if they're not members.