Fitness enthusiasts Steve and Michelle Hatcher were on the hunt for a franchise concept to add to their business portfolio but sought variety in the workout. Longtime trainer Mike Dunn wanted to run his own gyms. After more than a year of conversations about opening their own space, the trio found MADabolic, a strength-focused interval training concept created by former professional hockey players, and signed on to bring the first locations to Houston.
"We have been members of gyms who basically just use cardio for an hour and call it fitness. We have biked to the point of boredom; we have frantically switched stations for 45 minutes of chaos. MADabolic is different," said Steve Hatcher, who with his wife and Dunn will open five locations. "It's strength-driven with purpose ... We want to feel strong, not just like we are getting run, rowed or biked to death for 50 minutes." 
Dunn, who's worked at numerous gyms and was a top trainer at Orangetheory, said MADabolic's functional exercises (MAD stands for momentum, anaerobic and durability) bring results, which in turn boost member retention.
"As a trainer, I love the variability. There's so many different tools," said Dunn. "It's going to appeal to a lot more people."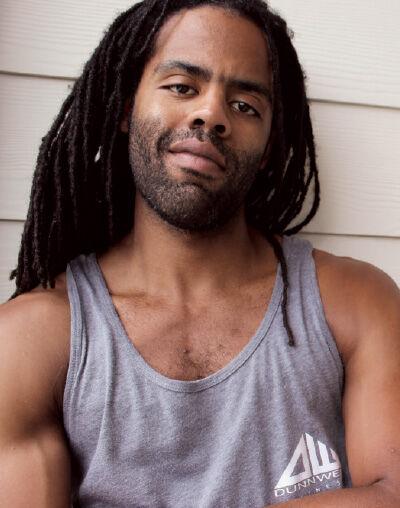 Locations are larger than typical boutique fitness studios, about 3,500 square feet, meaning there's plenty of space for safe social distancing, Dunn and Hatcher noted. The Hatchers also own S&M Services, a commercial carpet, janitorial and restoration company servicing 400-plus customers in Texas and Louisiana, giving them a leg up on enhanced cleaning procedures necessitated by the COVID-19 pandemic.
"Feeling strong and safe is a very powerful combination," said Hatcher, who noted they also looked into MADabolic's financials "and saw how attainable they were."
The company's franchise disclosure document reports gross revenue from seven outlets ranging from $212,857 (20-person class format) to $862,674 (25-person class format).
The investment cost for a MADabolic franchise ranges from $210,450 to $415,200.
---
Quick Hits
Coolgreens signed an area development agreement with industry veteran Clay Carson, also the brand's former VP of franchise development, to open 50 locations throughout Austin, Houston and San Antonio in the next five years.
Slim Chickens signed a multi-unit deal with franchisee Ray Johnson to develop 10 restaurants across Collin and Denton counties in the Dallas metroplex. Johnson was a longtime McDonald's operator in Arkansas before divesting from that brand.
Big Boy Restaurants is back in growth mode as it expands to southern Nevada through a multi-unit franchise agreement with gas station and c-store company Terrible Herbst.
The Great Greek Mediterranean Grill signed a multi-unit deal with Adnane Ouarzazi to bring up to 10 locations to the greater Cleveland area.
Take 5 Oil Change inked seven multi-unit agreements for more than 80 new stores in four states. Among those deals was Essential Automotive Services, a group owned by Ray Kane, Mike Straus and Kevin Boyd, which committed to developing more than a dozen Take 5 units in the Chicago market. And in Denver, Kelly Mayer will open eight locations.
Scooter's Coffee will open drive-thru locations in Minneapolis after signing a five-unit franchise agreement with Timothy and Jill Scott.
Baya Bar will expand in Las Vegas, where it signed a multi-unit agreement with franchisees Nick Machalani, Mike Machalani and Abu Hussain, who plan to open four locations of the acai bowl concept.
I Heart Mac & Cheese franchisees Shaleen and Seema Bhatnagar will open locations of the concept in West Lafayette, Lawrence, Greenwood and Merriville, Indiana after signing a four-unit agreement.
Eggs Up Grill signed a deal with Geoffrey Giordano for three locations in the Orlando market.
The Wire is the place to find news of multi-unit development agreements, brought to you by Editor Laura Michaels. Want more? Sign up for the e-newsletter at  franchisetimes.com/e-newsletter. To share your brand's multi-unit deals, email details to lmichaels@franchisetimes.com