With an early assist from Fred DeLuca, the late founder of Subway, Aroma Joe's is a drive-thru-centric coffee franchise based in Portland, Maine, that's found traction as it battles against Dunkin', which dominates the Northeast coffee scene, and the Starbucks system that's prevalent everywhere with oxygen, land and water.
An experienced multi-concept franchisee, Aroma Joe's CEO Loren Goodridge moved from being the company's first franchisee in 2012 to taking over as CEO of the entire system just six years later.
That skip-the-line promotion isn't the first coup for Goodridge, a U.S. Navy veteran who cut his teeth chasing Russian nuclear subs under the polar ice caps. Once he got out of the service in 1991, Goodridge focused on becoming a franchisee and said he "wasn't too concerned which business it was, I just wanted to be successful." That mindset led to him diving into Subway, which was one of the fastest-growing franchises of that era, and also with Mail Boxes Etc.
At his peak, Goodridge had more than 30 Subways, and he still owns 19. He first learned about Aroma Joe's after his daughter gave him a gift card to a location just 200 yards from his office. He was immediately wowed by the young crowd, high-energy vibe and, specifically, the brand's confidence in leasing a high-visibility, expensive space he'd been eyeing as a Subway. "That impressed me," he said, and he immediately put in an inquiry with the brand, which led to him meeting the two sets of brothers who founded the coffee chain.
Goodridge then sought DeLuca's thoughts about the opportunity, and he soon found the head of Subway didn't just like the concept, he wanted to invest and help Goodridge expand the brand and begin franchising. Goodridge's first store was a co-branded location with Subway, which opened in September 2013 and cemented an unlikely partnership that still boosts the brand today.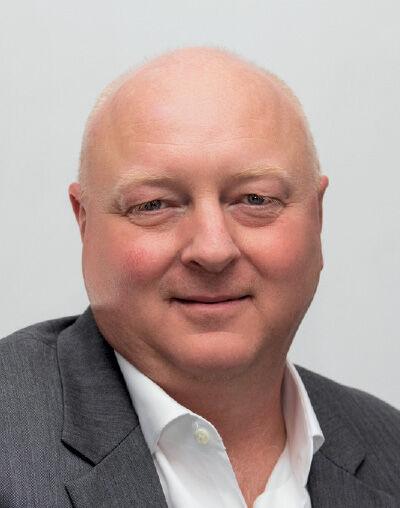 Goodridge's initial locations were successful, and he found himself working closer with the brand's executive team, later becoming a development agent and ultimately CEO in 2018. He sees the drive-thru-centric concept as the perfect middle ground between the super-fast service of Dunkin' and Starbucks, which tends to have a slower speed of service and more of a hangout-type atmosphere.
As a co-owner of Goodridge's first location, DeLuca shared the tools and institutional knowledge Subway had gained from its massive store ramp-up. His involvement helped the fledgling coffee chain add locations and expand its franchising efforts without the first-timer mistakes that so many brands face when turning down the path to franchising.
Now with 68 locations, 67 of which are franchised, Aroma Joe's has grown beyond its home state into New Hampshire, Massachusetts, Pennsylvania and Florida, where one of the founder's daughters moved for college and later chose to set up shop.
Nearly three-quarters of Aroma Joe's locations have a drive-thru lane, with some offering two. Because of that, most locations are only 800 to 850 square feet, which is half the size of an average Starbucks. Only a third of the locations have internal seating for customers to come in and hang out, as opposed to fueling up and hitting the road.
Goodridge says small format stores are a key part of the brand's enviable economics, with Aroma Joe's average unit volume near $525,000 on a franchise cost that ranges from approximately $250,000 to $600,000.
"It is so expensive to do these large 2,000- to 2,200-square-foot buildings when you're talking about" having to spend "$1 million to $1.5 million for the project," he said. "That puts that type of franchise well out of range for the average person looking for a franchise, particularly the ones we're looking for because we're not looking for investors."
Rather than hands-off owners or large multi-concept franchise groups, Aroma Joe's caters to owner-operators who want to be directly involved in the day-to-day operations of the store, as well as a visible member of the community.
Sharing the tale of an aspiring franchisee who was $20,000 short of the brand's financial requirements, Goodridge said the man named Tulio sold his car and bought a cheaper one to be able to cross that threshold. To him, that encapsulates the difference between a brand that's still family run, compared with the biggest names in the caffeine business.
"To me, the gratification of seeing someone succeed like that, that's more than enough reward," he added. "I don't need to sell 100 franchises. Seeing one successful franchisee at a time is great."