Zach McLeroy is out as CEO of Zaxby's, the chicken restaurant chain he co-founded with Tony Townley in 1990. He will become chairman in January 2022, and Bernard Acoca will become the Athens, Georgia-based chain's first CEO hired from the outside.
When congratulated on being "kicked upstairs," McLeroy laughed. "That's exactly right. It's nice being kicked up instead of being kicked down."
Goldman Sachs Merchant Banking Division bought Zaxby's for $2 billion in November 2020, and Townley exited at that time while McLeroy stayed on as CEO. Read here about the acquisition, which won a Franchise Times Dealmakers award in 2021.
"That was sort of a short-term, mid-term strategy, just to kind of stabilize the business, get things on the right path," he said in an interview today. Zaxby's has more than 900 restaurants in 17 states.
But the plan was always to bring in a new CEO to execute an aggressive growth strategy. "A lot of it revolves around the partnership, and they have big plans for the brand," he said, referring to Goldman Sachs. "They have lots of plans for this brand to really grow, nationally and internationally, and that's one of the things the new CEO brings to the table. He's worked with large brands, and he's worked internationally."
Acoca served as CEO and president of El Pollo Loco since March 2018. Before that he spent seven years at Starbucks, including as senior vice president, marketing & category for the Americas, and as president of Teavana. He was chief marketing officer for the Americas for L'Oreal and spent 10 years at Yum Brands. He plans to wait to give interviews until the new year, Zaxby's said.
"We did a very fulsome process, we used an executive recruiting firm," McLeroy said about the hire. "We went through dozens of candidates, and the thing I really focused on and looked for was someone focused on culture and people. I think that differentiates us from others, we really do care for" franchisees and employees.
"We talked about culture and we talked about people a lot more than we talked about the business. He has the right heart," he said about Acoca.
Borrowing to pay taxes
McLeroy said his and Townley's focus on people started early. "From the very beginning, I guess you could say, we grew into the business. We started one store, then the second store. We realized we were successful because of the people we worked in the stores with. It was building relationships from the very beginning," he said.
"When we started franchising, we realized the same things. Actually our first franchisees were partners. They were afraid to take a risk" on a new brand. "We said, if you're afraid we'll partner with you. We'll buy 10 percent or 70 percent" of the restaurant, whatever they wished. "We treated them like we wanted to be treated. After the first 10 years, we gave them the opportunity to buy out our positions."
An early turning point for the brand started with a "no." Their initial focus was to open on college campuses, where the young co-founders believed parental money would allow their restaurants to thrive no matter the economy.
"But when we took our first step to open in a business district, that was in Augusta, Georgia, myself and Tony were very nervous about it. We had met a banker. I called Tony and said, 'I'm really not sure about this store. I'm having lots of anxiety.' He said, 'Let's call the guy at the bank.' " They offered to sell the store to the banker but the banker ultimately decided to pass. From that moment, they were forced to make the new store work. "We knew we had no other option. I guess you could say, the rest is history," he said.
Another turning point came when he bought his first car that "I considered sort of expensive. They delivered it to me from Charlotte on a trailer, a Lexus Sport Coupe 400, a couple years old. After having the car for two days, I started having tremendous buyer's remorse, so as vendors came in, I tried to sell them the car," but no one would buy it.
"So I had to work harder to make this car payment. That car was like $45,000, and I think my payment was $700 to $800 a month," a daunting sum at the time.
"We were basically living on a paycheck of $10 an hour, and that's all we paid ourselves for the first 10 years of the business," he said. Every penny was invested back into the business.
"At the end of the calendar year, I did not have the money to pay taxes. We would go to our community bank to borrow to pay the taxes," and then paid back that loan throughout the next year."
Not ready to 'sit on my tail'
McLeroy, 59, plans to continue to maintain an office at Zaxby's headquarters. "I'm not going to be your typical chairman who just goes to the board meetings. I'll have involvement. I'll be a guardian and a guide for the new CEO, and helping him to transition into the business," he said. "I'll be on the road with him, introducing him to franchisees, sharing my 31 years of institutional knowledge about who we are and how we operate."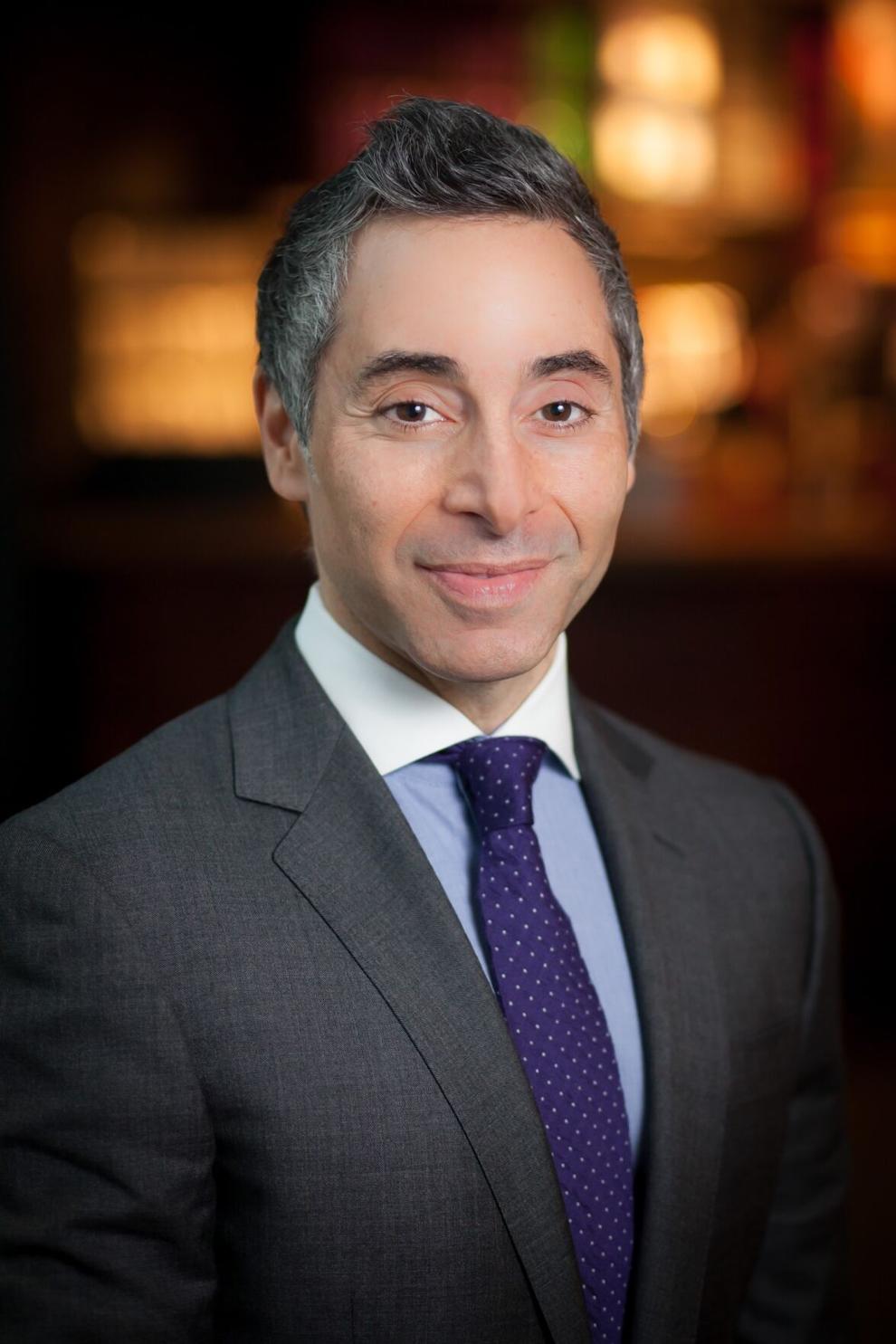 "I love it so much, I can't just go home and sit on my tail. There's things I still want to do," he said.
A lot has changed since Goldman Sachs bought Zaxby's in 2020. (As McLeroy said at the time, "It's kind of different having a boss. I haven't had a boss for 30 years.") That includes the unofficial dress code—Townley and McLeroy used to wear flannel and denim for their photo shoots, but after the sale McLeroy wore a dark suit with a pocket square.
Acoca wears a snazzy suit and tie in his official CEO photo. "He's a sharp dresser," McLeroy acknowledged with a laugh. "I think it's less about the suit and more about the man."
"From just spending time with him and the things we talk about, I feel so fortunate that we're so well aligned in terms of people and culture, and if we keep that to the forefront, the business will follow suit."