In 2019, Paris Baguette U.S. announced a lofty goal of reaching 1,000 units by 2030. Come 2021, there are "just under 100" stores in the U.S. system, said Chief Development Officer Mark Mele, a modest increase from the 83 units Paris Baguette finished with in 2019. Despite the relatively slow and pandemic-ridden progress, Mele is optimistic.
"We're going to have to prove the bakery segment to franchisees," said Mele, noting that it has languished in recent years, with "even Panera" becoming more of an eatery than bakery. That's a market opportunity or a sign of potential headwinds, depending on how you look at it. Paris Baguette chooses the former, and Mele said the brand has no intention of a Panera-like pivot.
Paris Baguette stores are built around its bakery and self-serve pastry section. An average location is 2,200 square feet, estimated Mele, 1,200 of which are taken up by back-of-house baking operations. In addition to cakes, pastries, breads and other baked goods, Paris Baguette stores also sell sandwiches, salads and other such fare. The brand debuted at No. 54 on the Franchise Times Top 200+ ranking last year with $2.7 billion in global systemwide sales to finish 2019. (Watch for updated rankings in October.)
Franchisees are buying the bakery pitch. Mele said he's signed 64 new franchise agreements so far in 2021, blowing past his goal of 50 to 60 for the entire year. The brand is also running "well ahead" of its 2019 revenue, said Mele. As an example, he cited an internal sales report which showed the system reported 46 percent higher sales over the past 15 days than it did over the same period in 2019. He expects the brand to open 20-25 new locations this year, and said 30-35 are in the pipeline.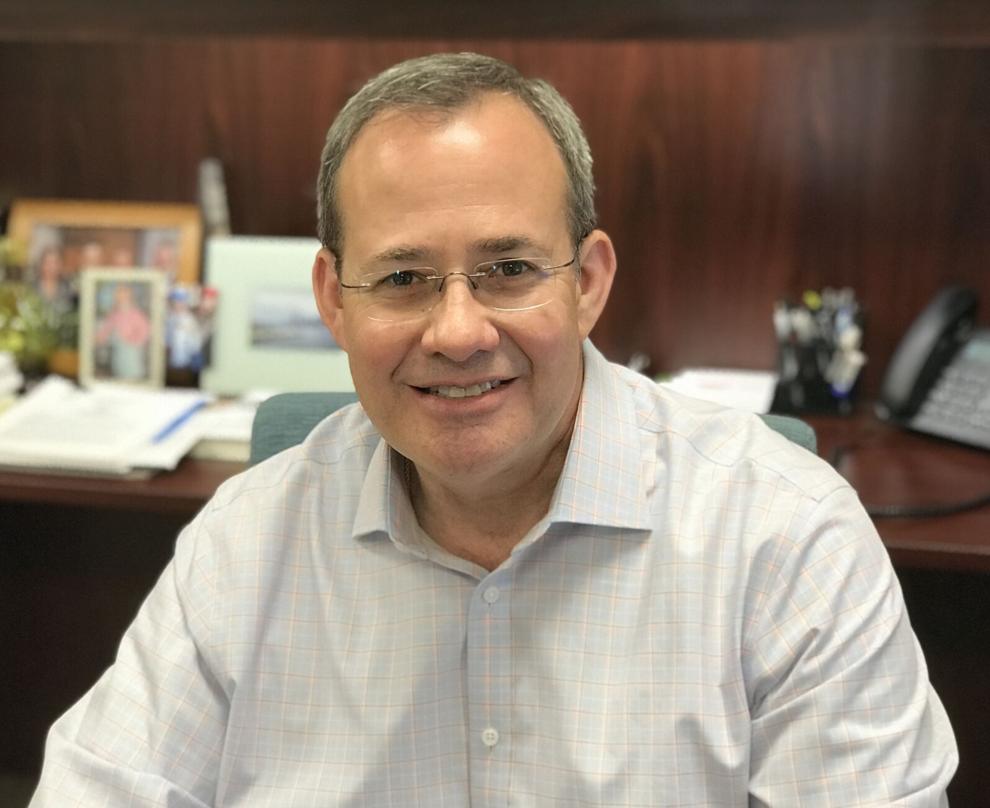 Paris Baguette's initial U.S. expansion—the brand started in Seoul, South Korea, in 1942—was focused on the coasts, and New York City, San Francisco and Los Angeles in particular. Now, Mele said the company is targeting the "top 25 to 40 cities," many of them in the middle of the country. Competitors, he noted, include Tous Les Jours, a fellow South-Korea-based bakery franchise, Le Pain Quotidien, which Aurify Brands acquired last year, and 85C, a Taiwanese bakery franchise.
The brand is seeding some major markets, including Scottsdale, Arizona, Dallas and Nashville, Tennessee, with corporate locations, and recruiting experienced operators such as Mike Issa to seed others. Issa, who operates 11 IHOPs and a Popeyes restaurant in Kansas and Missouri, is working to open two Paris Baguettes in Kansas and has the rights to build six more.
"We'd rather get to 1,000 units with 400 to 500 people than 1,000," said Mele, and he's focused on signing franchise agreements with multi-brand operators like Issa. "It's just easier," he continued, noting such franchisees tend to be better operators and less vulnerable to market fluctuations.
Issa, however, came from outside the typical sales funnel. He said he stumbled on the brand in New York City and loved the food, particularly the cakes, which he described as being sweet enough without being too sweet. Echoing Mele, Issa said the Kansas bakery market is underdeveloped, and that his Paris Baguette locations wouldn't face any real competition.
The candor of the Paris Baguette team helped push Issa from casually interested to ready to sign a deal. When he and his business partner visited the Paris Baguette offices in New Jersey, executives were willing to share the exact status of their system with him, as well as detailed growth plans. While he has a handful of IHOPs in more rural areas, he wants to locate all his Paris Baguettes in bustling downtowns or city centers.
At less than 100 locations, Paris Baguette U.S. is tiny compared to the brand's international footprint, which numbers more than 3,800 stores, and in the U.S. it suffers from low brand recognition. So much so that when Mele was considering the chief development job, he had to hop in the internet just to figure out what it was. That low brand recognition is, in part, driving the company's desire to put all its units in "flagship" locations on what Mele described as "the best real estate possible." Good real estate costs more, he conceded, but thus far both corporate and the franchisees have been willing to pay.
The initial investment range required to open a Paris Baguette franchise in the U.S. is $387,270 to $1,638,554, including an $82,000 franchise fee.