Perkins created a virtual restaurant brand for the bakery side of its business that is driving incremental volumes and increasing pastry and pie sales anywhere from 10 to 20 percent in its brick-and-mortar restaurants. It's a move that essentially builds a new brand from its existing menu, while giving the restaurant an opportunity to attract more late-night sweet seekers and a new channel to test bakery-themed innovations.
Officially called Bakery by Perkins, and initially available on DoorDash and Uber Eats, Perkins tested the new concept at stores in Florida and Minnesota for several months before receiving the blessing to expand to all company-owned stores this summer. The menu includes the brand's core bakery items, such as whole pies, pie slices, cookies, muffins, brownies and cinnamon rolls, and is giving the company the chance to try out new items designed with delivery in mind.
Joe Artime, the company's vice president of marketing, said the bakery component of the casual dining brand was a true competitive differentiator and something he was excited about before joining Perkins in early 2020. While bakery is "obviously in the name of the brand," he noted company research indicated it was a significant opportunity to grow the business—and one that needed to be done outside of the umbrella of Perkins' expansive, non-bakery menu.
"We have a lot of runway to increase our bakery sales," Artime said. "Perkins already has equity in the bakery space, so what we were able to do is take our bakery products, the bakery that exists within our full menu, and create a virtual storefront on these two third-party delivery partners and create that for people who are specifically searching for sweets, desserts and treats, and are able to have Bakery by Perkins rather than Perkins as a whole come up to the forefront."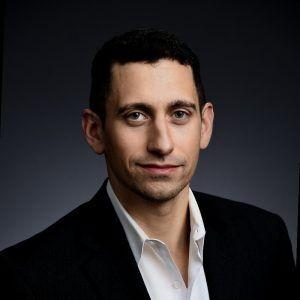 He stressed there was "absolutely no way" this could take away from the brand's overall business that's focused on breakfast and American comfort foods. Delivery customers can still go to the Perkins website or search for Perkins on delivery apps and find the full menu, including bakery goods, but Bakery by Perkins will allow that sweeter side of the menu to receive its own attention and app listing, making that option top of mind for prospective delivery customers.
Creating incremental orders
Profitability was key to the long-term viability of the virtual concept and something Artime said the company researched in depth ahead of and during its two-state test.
"We all know the cut third-party delivery providers take, and it was absolutely imperative that not only do these grow top-line sales, but they also have to grow bakery profit," he said.
During the concept testing, the company was looking to see if the virtual property would increase overall sales without any cannibalization—and that's exactly what it found. Through upwards of five months of piloting, Artime said the team discovered these were incremental orders that weren't taking away from in-store traffic, and also that it appealed to customers who were ordering bakery goods later at night, which suggests a younger demographic.
Both of those were positive indicators, feeding into the company's longer-term vision of growing the bakery side of the business, and also spreading out bakery sales throughout the year, rather than just the end-of-year holidays, where Perkins gets nearly half of its annual whole pie sales.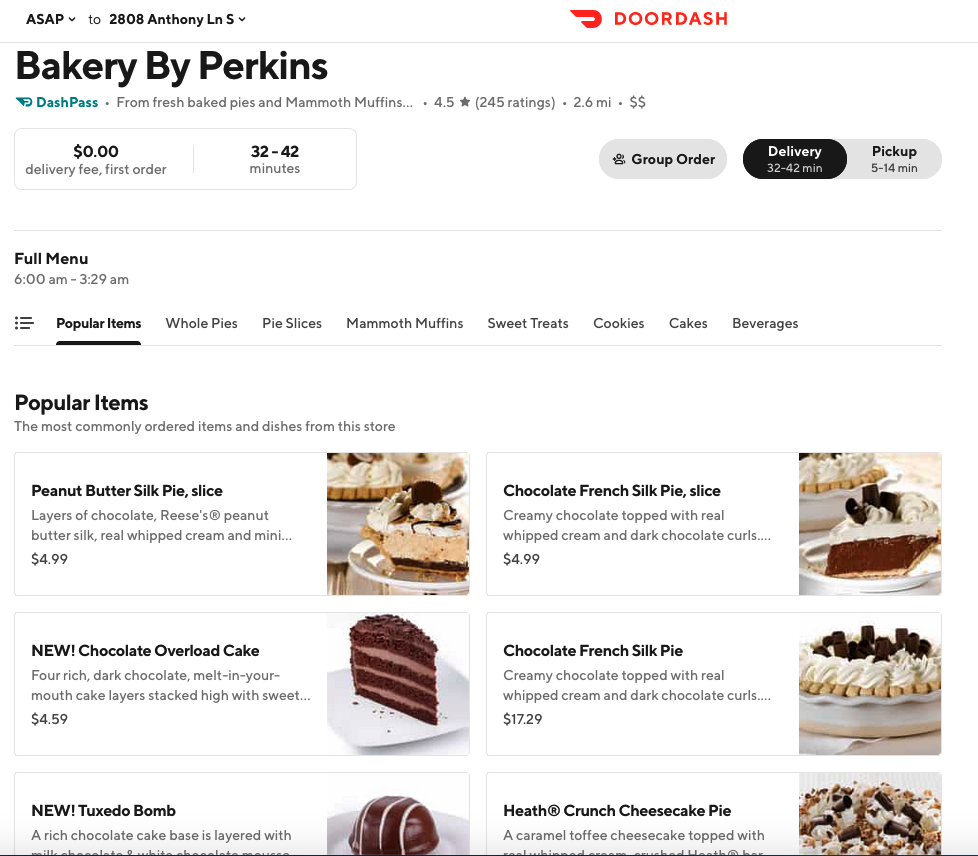 Artime said this new online channel also gives the company's culinary team the opportunity to try out new things, and he added the term "bakery" means different things to different customers. For some, he said, bakery is freshly baked breads, while for others that means donuts or biscuit sandwiches.
"By being broad with the term bakery, by keeping our core bakery items on there, this will allow us…to run innovation through this channel and see if we can get extra velocity through this third-party channel on top of rolling out certain things in the store," he said. "It also gives us the chance to test certain items in the innovation space that might be a better fit online…or run more of a risk of cannibalization if we can conclude that this is a completely separate space with a completely separate customer."
Approximately 30 franchise locations will roll out Bakery by Perkins over the next couple of months, and franchisees across the brand's footprint will have the option to add this to their business. It won't be a mandatory add-on.
On the technology side, most of the stores have Olo delivery integrated in their point-of-sale systems, which was the key to making sure delivery bakery orders are operationally similar to in-store orders, "so it's not a different operational lift," he said.
Beyond boosting bakery sales, it's possible the concept boosts overall Perkins volumes as the concept is expanded from 20 to approximately 85 locations in the coming months. Artime said that effort will have "wide-ranging implications" on what that demographic and daypart skew will look like in new states and regions. As a marketer, he's especially excited to see that data come in, which will then influence future marketing campaigns.
"We also know Perkins has later hours than a lot of our competitors do, even on the third-party delivery platforms, so it's a unique offering at a time of day where there might not be as many options on the third-party delivery apps," he said. "It's definitely helping us capture some of the dinner and late-night business that, obviously, we had lost during COVID that we're still working to recover…and this is helping in that from the early returns that we've seen thus far."
Atlanta-based Ascent Hospitality Management, which also owns Huddle House, purchased Perkins Restaurant and Bakery in September 2019. Perkins is also introducing new delivery-forward store design.
A version of the story appeared on Food On Demand, a sister publication to Franchise Times.