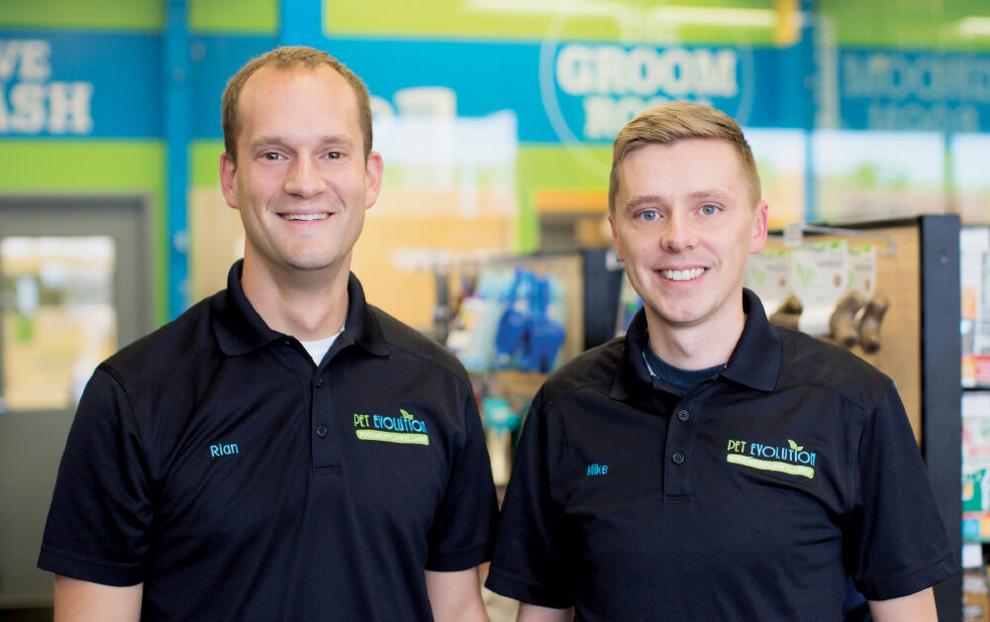 Minneapolis-based Pet Evolution has been turning down franchise inquiries for nine years, said Rian Thiele, who co-founded the pet supply concept with Mike Osborn in 2012. It was Peter Carlson, a Pet Evolution customer and veteran franchisee, who finally won Thiele and Osborn over to start franchising earlier this year.
"He thought we were already franchised," said Thiele. When Carlson heard they weren't, he got in touch with the founders and told them how their employees had helped him find a dog food that wouldn't aggravate his Standard Poodle's allergies. As a test, Thiele said he told Carlson to "go check out this new restaurant up the road and see if they want to franchise." When Carlson said no, Thiele knew he was serious about working with Pet Evolution and not just looking for any business to franchise.
Carlson, now a partner in Pet Evolution Franchising, was the Chicago area developer for Massage Envy and is also involved with Amazing Lash Studio and Our Town America besides. He's leaning on contacts from his spa days to fill out the Pet Evolution development team. Fred Macciocchi, Carlson's second franchisee at Massage Envy, joined as chief operating officer, and three of the brand's regional developers worked with Carlson at Massage Envy.
"We're trying to give it a small-town hardware store feel," said Thiele. "The customer walks in, we develop a relationship and we get to know their pet's needs." That's part of the reason they're franchising, continued Thiele. It will be easier to create that small-town personal connection with owners in the stores. To help make that happen, Thiele and Camila Fuentes, Pet Evolution's head of corporate training, will be on-site for each of the first 50 openings. That will give them time to formalize the training process and assemble more opening teams, said Carlson.
Pet Evolution sells high-end and specialty dog foods aimed at helping pets avoid allergic reactions, control their weight and promote overall health. "We spend a lot of time educating our staff," said Thiele, so that everyone in the store is a potential resource for the customer.
The business also offers self-service dog washing and grooming services in 2,500- to 3,500-square-foot stores. The dog wash started when a man came into Pet Evolution's Woodbury, Minnesota, store with a dirty dog and a bottle of shampoo and asked if they had a "tub or something" in the back he could use. Thiele, nonplussed, offered him the use of a laundry sink in the back of the store. Somehow, he said, word spread from there.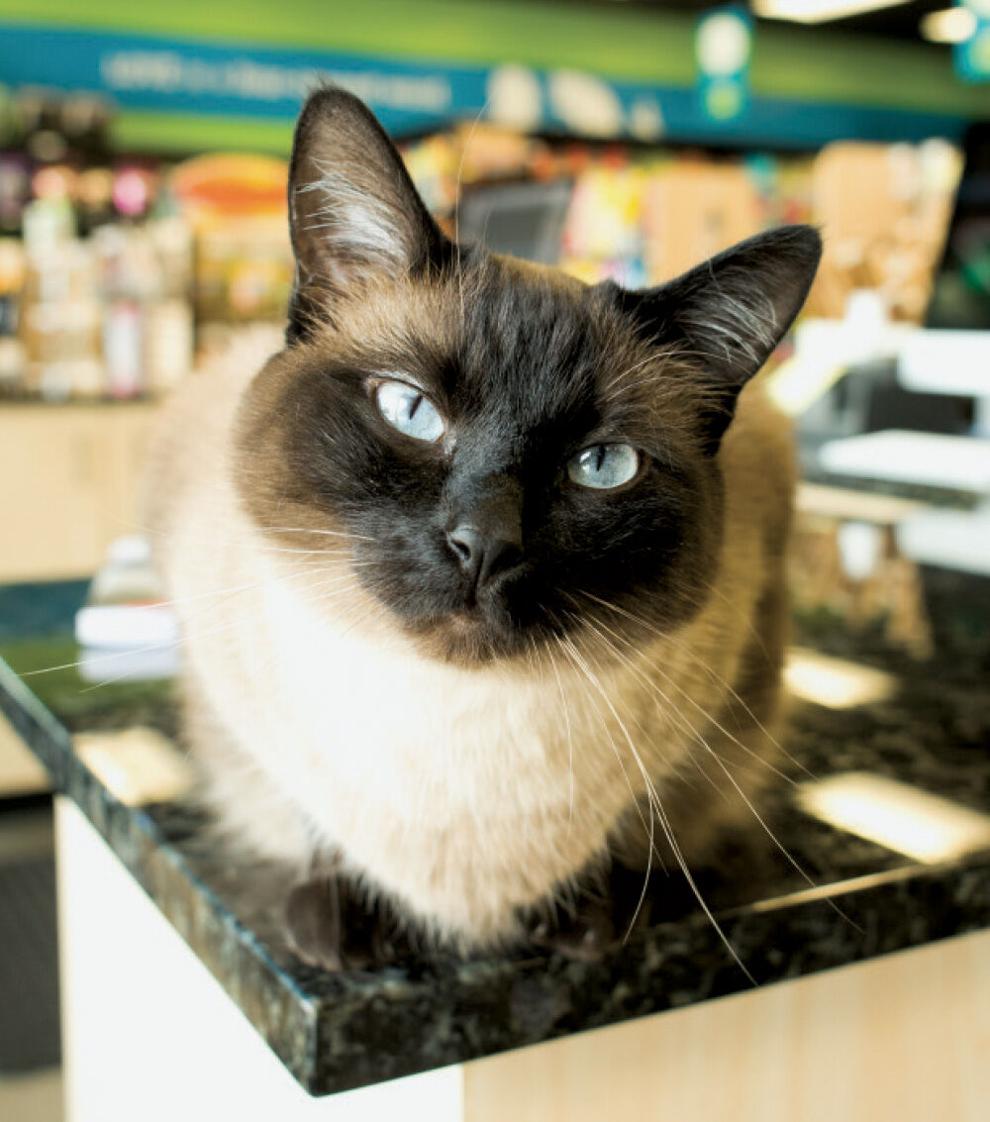 Later, when Pet Evolution moved to a larger location, it added a grooming area and a purpose-built self-service wash area that's now part of the model. The brand has a $30 per month membership program which offers, among other things, unlimited self-service dog washing and a 10 percent discount on all grooming services. Thiele said the program has more than 300 members, not bad for two locations.
Pet Evolution caters to dogs, cats and small animals, said Thiele. Carlson estimated the business is "90 percent dogs, 10 percent cats."
Pet Evolution, said Carlson, has signed seven regional developers covering markets including Arizona, Houston and Minnesota, and has signed agreements for seven single-unit franchisees in Minnesota. He expects by the end of the year there will be four new Pet Evolutions open: two in Minnesota, one in Houston and one in Arizona.
Tammi Veater, regional developer for Arizona and a former Chicagoland Massage Envy franchisee, said she joined Pet Evolution because she believed in the franchise leadership and because she was impressed with the quality and longevity of the business. A "fourth-generation Arizonan on both sides," she was also excited at the opportunity to bring the brand to Arizona.
Veater is partnering with Aleshia McNamara as Arizona regional developer. McNamara said she saw new health-conscious trends filtering down from people to their pets, and that Arizonans appear ahead of the curve in terms of health consciousness.
According to Veater, the duo is close to signing their first multi-unit franchisee in the state. The goal is to have "two or three high-quality franchisees" signed by the end of the year and to open their first location by "Q1 2022" at the latest.
The initial investment range for a Pet Evolution is $424,500 to $598,550, including a $49,000 franchise fee.