With many public pools, water parks and beaches closed due to the pandemic, people are left wondering how to cool off during the dog days of summer. Homeowners who have pools are spending more time swimming than ever, while others have spent quarantine constructing backyard pools for the first time.
While residential pool construction is expected to only increase 0.2 percent in 2020 according to IBIS World, a pool servicing and maintenance franchise is seeing a higher spike in demand.
Pool Scouts, which mainly focuses on residential swimming pools, has seen a same-store network revenue increase of 74 percent during the pandemic as homeowners are spending more time in their pools.
"Neighborhood pools are closed now, but people still want to swim and be outside, and pools have become a really important part of it," said Michael Wagner, president of Pool Scouts. "The pool itself is a safe haven for families, and if they don't have to interact with the people who clean their pools, they can feel safe about having that service done."
Across its franchise system, training and background checks are done for pool technicians who will be in the backyard cleaning the pool at people's homes, which adds to the brand's "more professional approach to the business." They're also trained on the latest technology available in pools, such as pool equipment being connected to Wi-Fi and apps that can raise or lower the pool temperature.
Only one out of the 23 Pool Scouts 'zees in nine states have a swimming pool background. There are three veterans, engineers, an attorney and sales and marketing executives who have made great franchisees, Wagner added.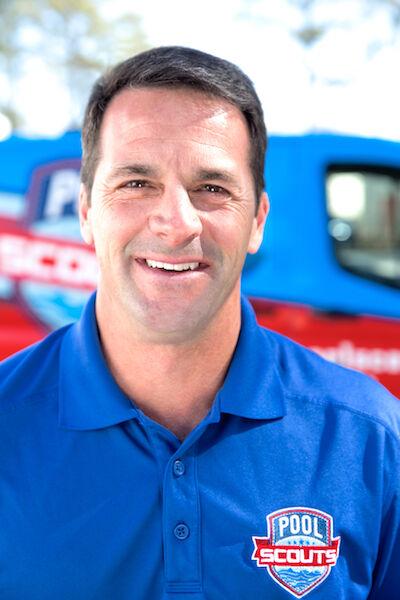 "You don't have to be a pool person to come into this business and be successful," Wagner said. "On a given day, our franchisees could be servicing 50-60 pools or more with unique households and invoices, plus managing four to six vehicles out on the road…Being able to deal with a lot of moving parts and the people side of the business is what makes successful business owners."
Existing Pool Scouts franchisees have witnessed a 45 percent sales increase in the past year, which Wagner said was all organic. The brand was considered essential during COVID-19 shutdowns, which also helped attract potential franchisees. Eight new franchisees have entered the Pool Scouts system during the pandemic.
"We're certainly seeing a demand as people evaluate the opportunities out there. We're a home service business where you don't have the need to interest with customers face-to-face, which is really attractive," Wagner said. "The pipeline has never been better for growth and opportunities."
Founded in 2016 and based in Virginia, the initial investment for a Pool Scouts franchise ranges from $80,400 to $133,300. Buzz Franchise Brands, the parent company of Pool Scouts, also owns residential cleaning franchise Home Clean Heroes and swim instruction franchise British Swim School.