Chris Birkinshaw was an executive at Potbelly in Chicago when the first Aloha Poké store opened in March 2016 on a street nearby, and it was a sensation.
"I was a three times a week customer," Birkinshaw recalls, even though his day job was at Potbelly and you'd think he'd be required to eat sandwiches for lunch. The lines were looooong and the press fawning. "I had to go at 10 o'clock in the morning because I didn't have time for the line."
Today he's CEO of Aloha Poké, backed by powerhouse investor Ari Levy and his Lakeview Investment Group. Levy is the son of well-known restaurant icon Larry Levy who found success in his own right as a derivatives trader and invested in Aloha Poké in late 2017, becoming the majority investor.
Ari Levy is chief investment officer of Lakeview Investment & Trading Group, a hedge fund and private investor since 2004. He's a board member at Del Taco and former president of Levy Acquisition Corp., which raised $150 million and acquired/ merged with Del Taco, the West Coast-based taco chain, in 2015. And he's involved with Levy Family Partners, which among other things is the biggest franchisee of Blaze Pizza.
Mark Lawrence, founder of SpotHero, the parking spot locator app, also invested and serves on the board of Aloha Poké, offering digital expertise plus rainmaker chops. SpotHero in August announced a $50 million series D round led by Macquarie Capital, described as the largest global infrastructure financier.
Birkinshaw says the high-powered board, which named him CEO in April 2018, is a big asset. "Ari is extraordinarily well connected in the business world, in Chicago especially," he said. "He's been extremely supportive of the franchise."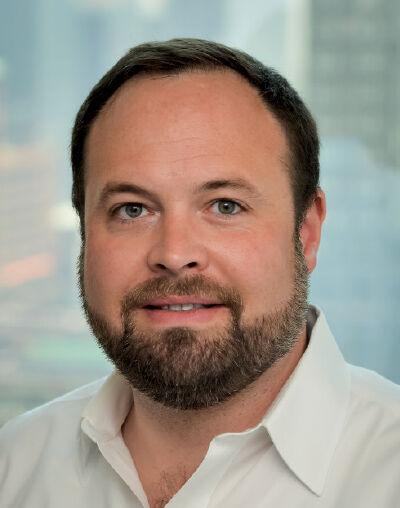 "There's just some super smart people on the board," he said. "Getting everybody together around the table, I think we've got a great group of minds to chart a course for the future."
Aloha Poké launched its franchise program in late June and held its first discovery day, inviting prospective franchisees to headquarters, in September. Since becoming chief executive he has focused on a handful of initiatives, including putting a leadership team together. "We pretty quickly brought on some talented folks in the food space. We did a lot of work on everything around the concept that we can replicate," he said.
The main order of business was working on the supply chain, particularly finding a "long-line supplier of tuna, traceable down to the fishing line," he said. "Same with our salmon."
Last summer Birkinshaw stepped into controversy after Aloha Poké, started in Chicago by Zach Friedlander, sent "cease-and-desist" letters to Hawaiian poké shops claiming their use of "aloha" and "poké" infringed on their trademark, even though the word "aloha" is central to Hawaiian culture and poké is their traditional raw fish dish.
"Aloha Poké Co. has no idea what they started," a story on Eater said last year. "People talk about poking a bear? Well, they just poked the Hawaiian shark."
Its first franchise disclosure document, filed on June 10, notes average unit volumes of $800,000 and 22.8 percent EBITDA, also known as cash flow. Initial investment ranges from $137,000 to $354,000.
There are 18 units so far, including a licensee on the East Coast who is converting two of his under-performing Jimmy John's shops to Aloha Poké restaurants, Birkinshaw said.
Despite strong franchised competitors in Pokéworks, especially, and Lemonshark Poké, he believes there's room for all.
 "Poké was the No. 2 food searched on Grubhub last year," he proclaims, "behind the burrito. And we're on the right side of food trends—pescetarian, mostly raw."
"We just want to grow this and re-think what a fast-casual needs to look like," he says—and now there's no disloyalty when he grabs lunch at Aloha Poké.